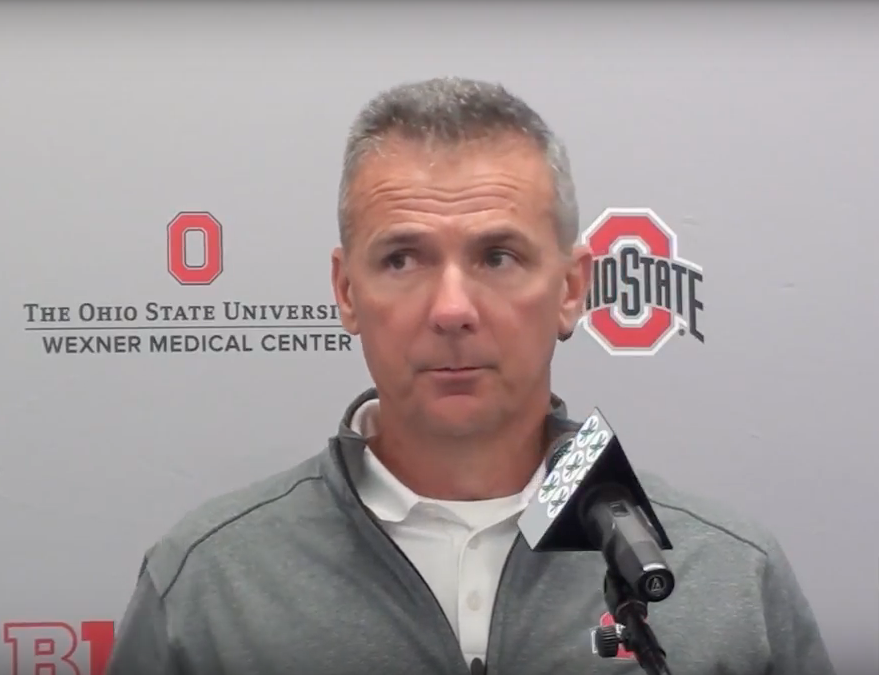 Urban Meyer met with the media one last time before Ohio State's primetime matchup against Penn State.
He updated Ohio State's injuries and praised Penn State's game day atmosphere, amongst other things.
What follows are the main takeaways from his Wednesday press conference.
Meyer Notes:
Said the offensive line will have to dominate the line of scrimmage. "Anytime you have a big game, its field position, take care of the ball and move the chains."
"When they are on, we win. And they have to be on," Meyer added about the offensive line.
In addition to the games, Meyer said battling Penn State on the recruiting trail has been just as intense.
Expects Brady Taylor to be back around the bye week (Oct. 27).
Amir Riep has been dealing with a hamstring injury, but has been practicing this week. Did not dress for the Tulane contest.
Mike Weber is "ready to go," and Brian Snead remains under "evaluation."
"He better be," Meyer said when asked if Tate Martell would be ready if something were to happen to Dwayne Haskins.
"He is a dynamic guy, and we need him," Meyer said of Dre'Mont Jones. Added his production will be crucial to Ohio State's success against Penn State. "His game compared to last year, shot way up."
"He is going to be involved in the game plan, I think," Meyer said of Demario McCall. Added he is working at both positions (H-back and running back).
"It's what makes college football great," Meyer said of Penn State's game day atmosphere.