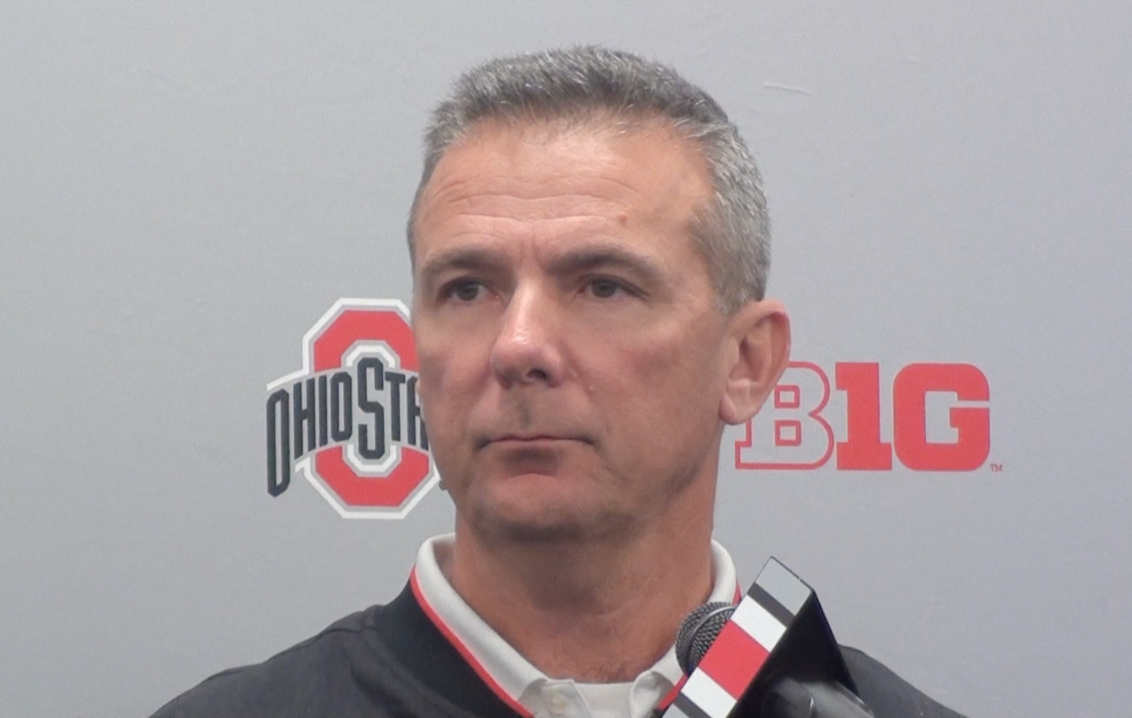 For the final time until Ohio State kicks off against Maryland, Urban Meyer met with the media to preview the matchup against the Terps.
What follows are the main takeaways from his brief time with the media:
Meyer Notes:
Said at the beginning of the year, he thought the offense was taking too many deep shots on offense. Said he is planning on reevaluating that this week.
Said he likes noon start times and has been pleased with the way his staff has handled the team for noon kicks.
Baron Browning will not travel with the team this week due to injury.
Said Dwayne Haskins' recruitment was unique in that there was a coaching change that opened the door for Ohio State to get back into the hunt for him.
Said Chris Olave is "ahead of schedule" in his development as a receiver. "He is tough, smart and very mature for his age."
"They have very good talent, and are very fast," Meyer said of the Maryland defense.
Said the Maryland offense is hard to defend because of the motions and creativeness.