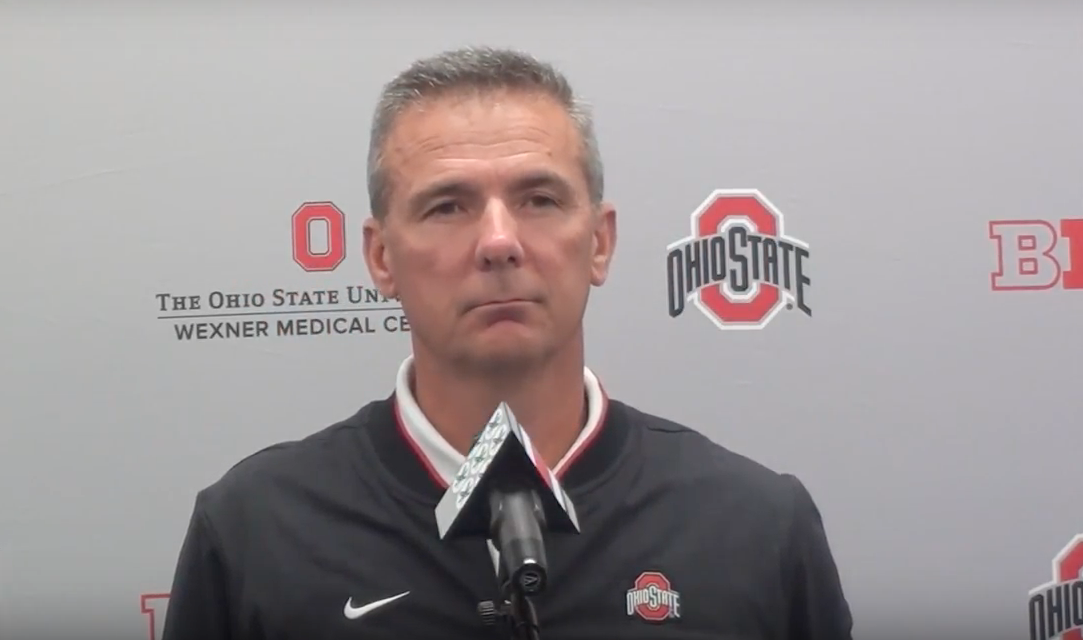 Urban Meyer returned to the podium for the final time before Ohio State takes on Purdue and addressed the Buckeye receivers increased production, the loss of Nick Bosa and more.
Read the main takeaways from Meyer's presser below.
Meyer Notes:
Said Ohio State receivers have developed tremendously. Added that Dwayne Haskins' impact makes a minor impact, but wanted to give receivers credit for developing each year.
Praised Brian Hartline for his improvement in the "tactical part" of his job. "I love him. He is doing a great job."
Said Ohio State wide receivers practice one-handed catches on their own. Isn't something that is focused on in practice.
Discussed Tyreke Smith and his few role with Nick Bosa out and injuries mounting on the defensive line. "Tyreke is a very gifted guy. Very mature, intelligent guy."
Wished Nick Bosa and his family well. Thanked the family for their contributions to the program.
Described Purdue head coach Jeff Brohm as "very aggressive and creative."
When asked about Tate Martell playing more, Meyer simply said, "Sure."
Said Isaiah Prince simply had a few bad plays against Minnesota. Said for the most part, he played well.