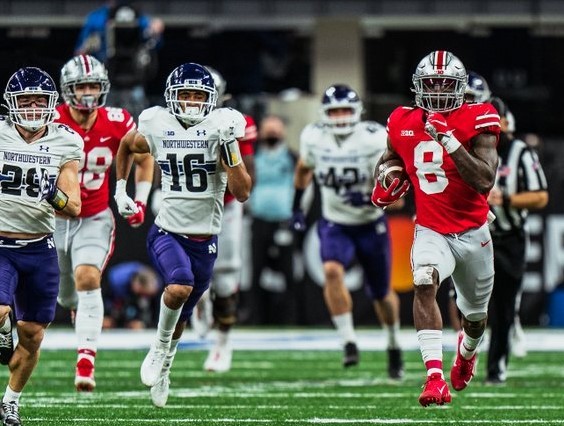 Philadelphia Eagles and former Ohio State running back Trey Sermon is the lone Buckeye remaining in the NFL playoffs, set to join the Eagles when they play the Kansas City Chiefs in Super Bowl LVII on Feb. 12.
Sermon's Eagles took down the San Francisco 49ers in the NFC Championship Game by a 31-7 margin after previously defeating the New York Giants in the divisional round. Sermon has rarely seen the field this season, inactive for all but two games early in the season. He appeared in seven games last season (including a playoff game), rushing 41 times for 167 yards and a touchdown.
Had the 49ers won, defensive end Nick Bosa would have represented Ohio State in the Super Bowl. As for the AFC, the Chiefs' roster does not include any former Buckeyes. The Chiefs took down the Cincinnati Bengals 23-20 in the AFC Championship Game, limiting the opportunity for several Bengals to represent Ohio State.
The pipeline from Ohio State to Cincinnati has been a strong one in recent years, with this year's team including several former Buckeyes in cornerback Eli Apple, safety Von Bell, punter Drue Christian, defensive end Sam Hubbard and offensive tackle Isaiah Prince.
Hubbard had been a standout in the playoffs, including a 98-yard fumble return for a touchdown in the Bengals' win over the Baltimore Ravens in the wild card round.
Super Bowl LVIII is set to kick off at 6:30 p.m. on Feb. 12, with the game broadcast on FOX.