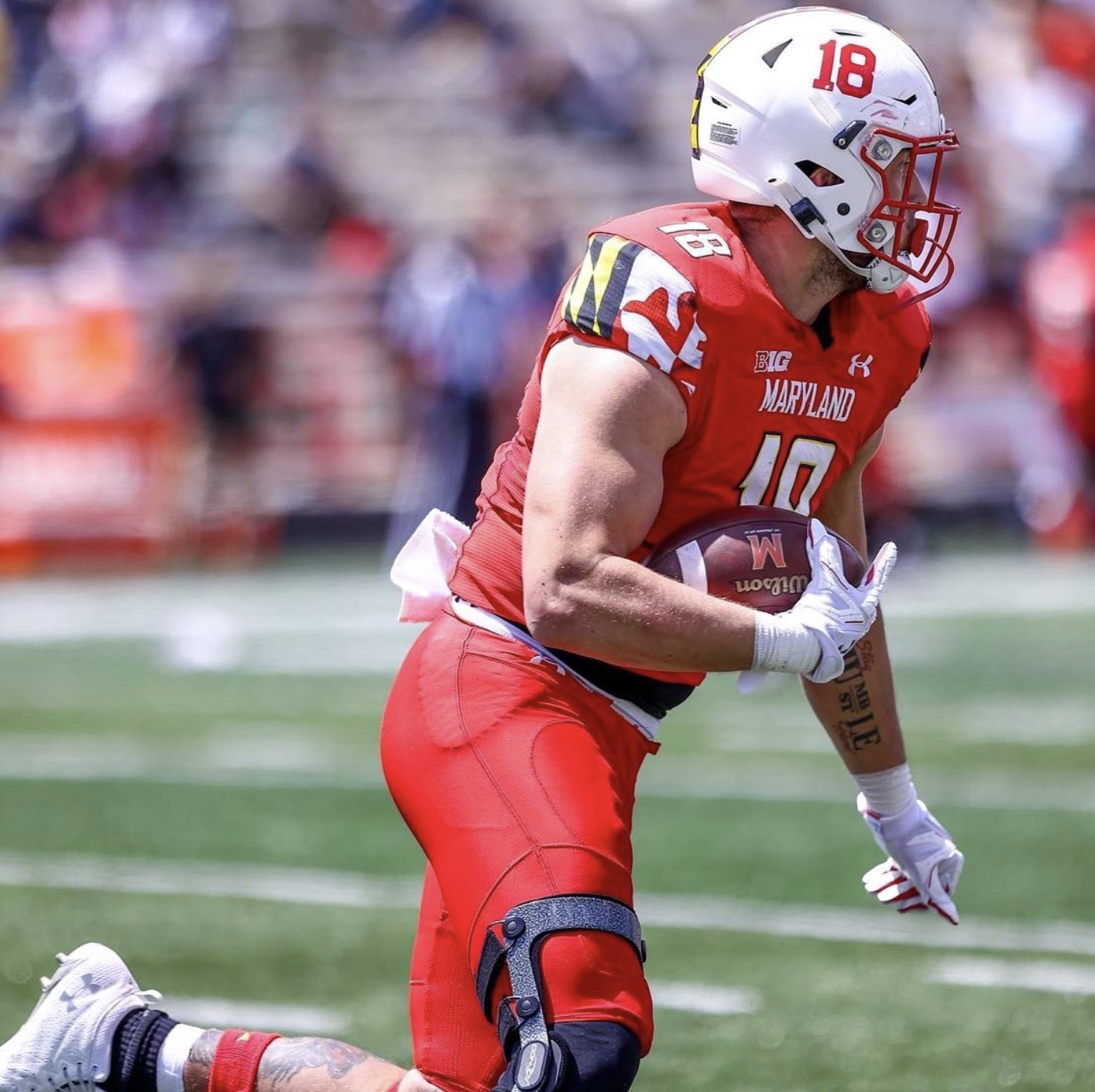 Ohio State missed out on an opportunity to bolster its depth at tight end on Tuesday as Maryland transfer CJ Dippre committed to Alabama over the Buckeyes.
Dippre spent the last two seasons with the Terrapins, hauling in 30 receptions for 314 yards and three touchdowns this year while starting in all 12 games. Against Ohio State on Nov. 19, Dippre snagged four catches for 30 yards and a touchdown.
The 6-5, 260-pound tight end joined Maryland as a three-star recruit out of Jermyn (Pa.) Lakeland, but entered the transfer portal just nine days after his sophomore season concluded. He took an official visit to Ohio State on Dec. 18, but ultimately picked the Crimson Tide over the Buckeyes.
Missing out on Dippre is a significant blow for an Ohio State tight ends unit looking to build depth ahead of the 2023 season. Starter Cade Stover, who amassed 35 receptions for 399 yards and five touchdowns in 2022, could potentially declare for the NFL Draft, but is yet to make a decision regarding his future while tight end/fullback Mitch Rossi is also set to run out of eligibility at the end of the season.
As Stover and Rossi registered the most snaps among Ohio State tight ends during the 2022 regular season, converted receiver Gee Scott Jr. and redshirt freshman Sam Hart, freshman Bennett Christian and third-year Joe Royer could rise up the depth chart. OSU also collected the commitment of four-star tight end recruit Jelani Thurman.