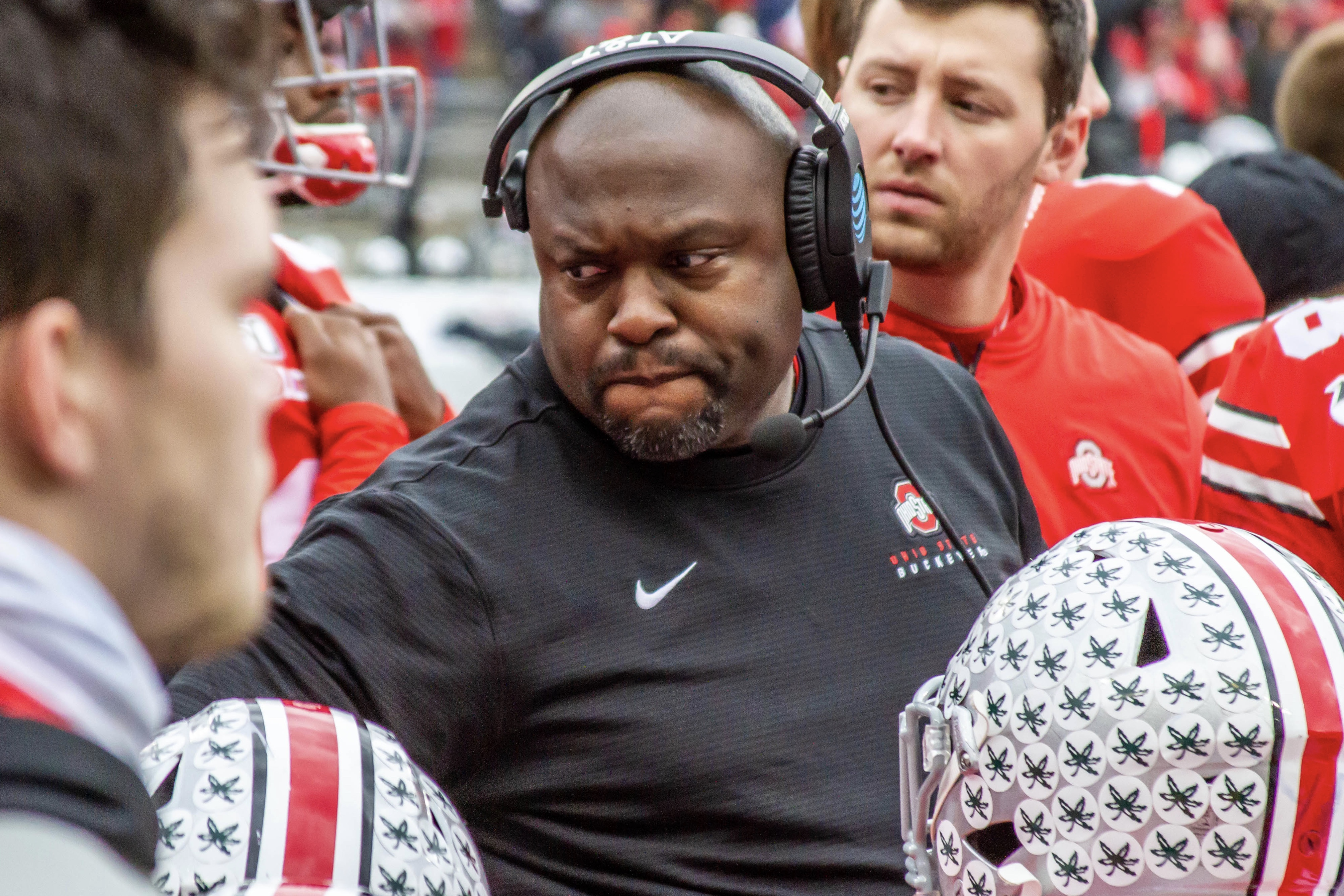 Ohio State running backs coach Tony Alford plans to remain with the Buckeyes following a courtship by LSU and new head coach Brian Kelly.
Kelly reportedly tried to hire Alford, who was an assistant for Kelly at Notre Dame from 2010-14, as one of his first moves since being announced as head coach on Nov. 30.
"I LOVE it here," he said in a text to The Columbus Dispatch. "Not like it — LOVE IT!!. Ryan Day is the best coach in the business.
"I'm working with the best head coach in all of college football, and I've got unbelievable kids," he continued. "Why would I leave?"
Alford has been with Ohio State since 2015, operating as the running backs coach in addition to being named the assistant head coach for offense. Prior to Ohio State, he spent five years at Notre Dame coaching running backs and wide receivers, and was also the school's recruiting coordinator from 2012-14. He also had stops at Louisville, Iowa State, Washington and Kent State.
He played at Colorado State from 1987-90 under head coach Earle Bruce (1989-92) and wide receivers coach Urban Meyer (1990-95).
Alford's commitment to Ohio State leaves Kelly in a bind. He's had difficulty filling his staff, as most of his staff at Notre Dame – including defensive coordinator Marcus Freeman, who is expected to be announced soon as the new Fighting Irish head coach – has elected to remain in South Bend.