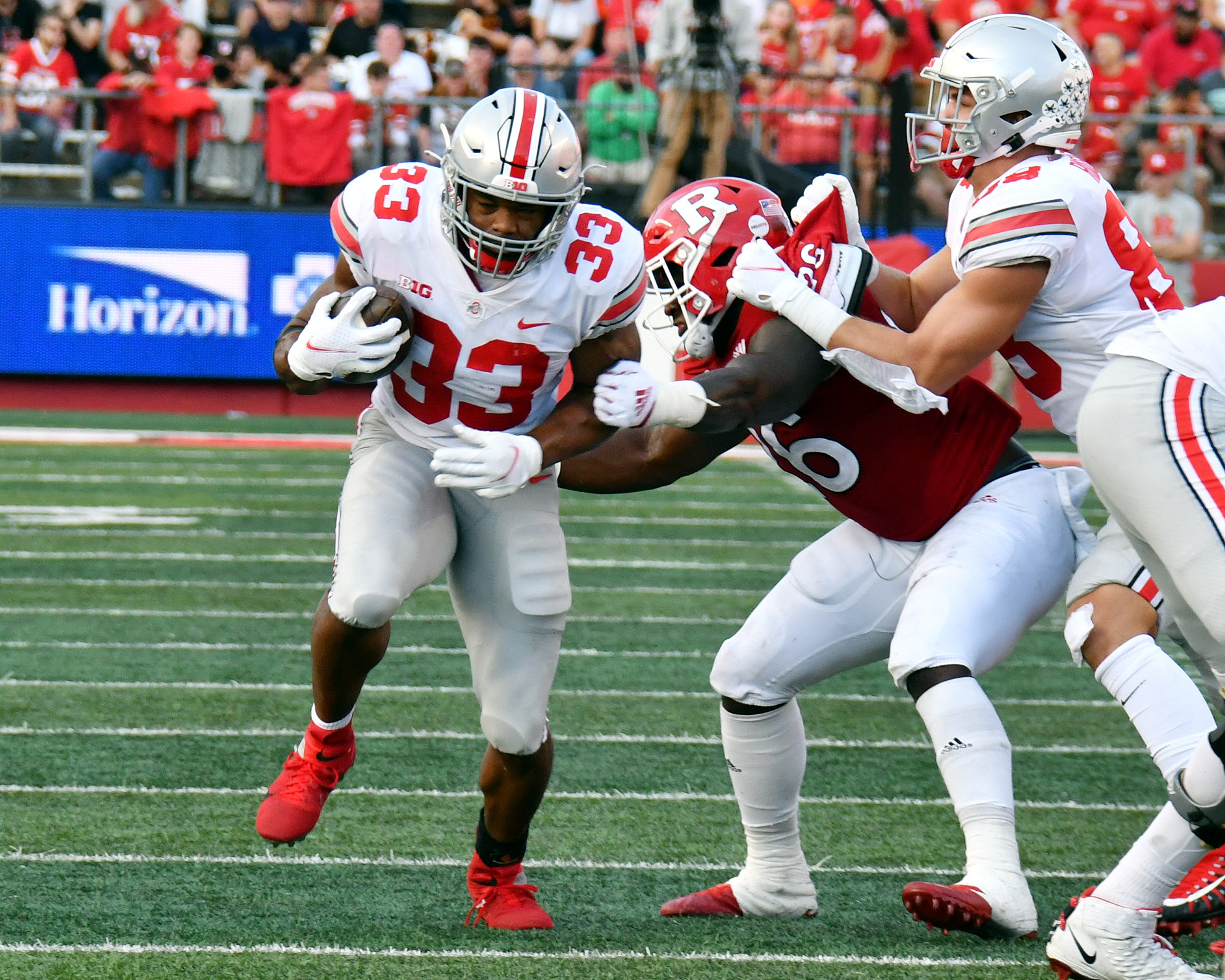 Ohio State is going to be down one member of its offensive two-deep against Purdue, but it'll add another crucial member back into its arsenal, per the program's weekly availability report.
The Buckeyes will be without halfback Master Teague for the third time this season as they face off with the Boilermakers, continuing what has been a difficult stretch of play for the dinged up junior from Tennessee.
Star wideout Garrett Wilson, however, will be back on the field for the Buckeyes after he was out against Nebraska a week ago, dealing in Columbus with concussion symptoms.
The only other new name on the list is reserve safety Marcus Hooker, who is listed as a game-time decision. Joining Teague and Hooker on the list is the usual group of season long ailments, along with center Harry Miller for the third straight week – who has yet to play significant snaps for the Buckeyes this season. The full list is included below:
S MARCUS HOOKER
WR KAMRYN BABB
RB MARCUS CROWLEY
SAF JANTZEN DUNN
OL JACK FORSMAN
DE TYLER FRIDAY
DL DARRION HENRY-YOUNG
CB JAKAILIN JOHNSON
BUL JAYLEN JOHNSON
LB MITCHELL MELTON
DL JADEN MCKENZIE
OL HARRY MILLER
DL NOAH POTTER
SAF JOSH PROCTOR
RB MASTER TEAGUE
OL TOBY WILSON