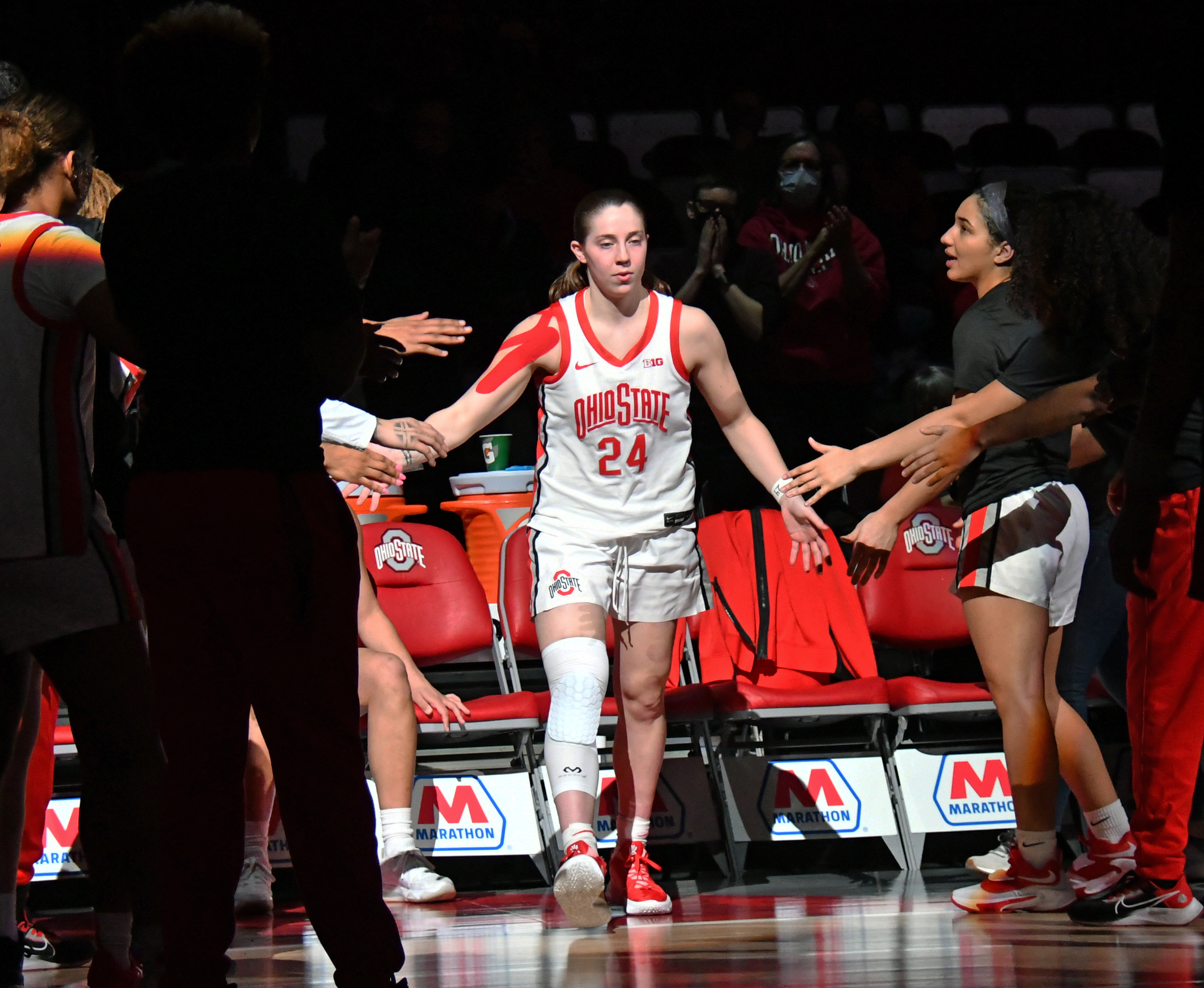 It was fitting that the basket to put Ohio State guard Taylor Mikesell over 1,000 points during her time in Columbus came on a three-pointer.
Late in the third quarter of the Buckeyes' 90-67 win over Wisconsin on Thursday, Mikesell connected on a triple from the right side of the perimeter. This pushed her to 1,001 points for the Scarlet and Gray just midway through her second season with Ohio State.
Mikesell finished the game with 21 points on 8-of-15 shooting, including 5 of 10 from beyond the arc. It was her seventh 20-point game of the season and fourth of the year with at least five makes from deep.
She became just the 36th player in program history to eclipse 1,000 point, joining the likes of Kelsey Mitchell, Katie Smith and even guard Jacy Sheldon, who accomplished that feat last season. It isn't the only recent accolade for Mikesell, though, as she recently surpassed 2,000 points for her collegiate career spanning over five seasons between Maryland, Oregon and Ohio State.