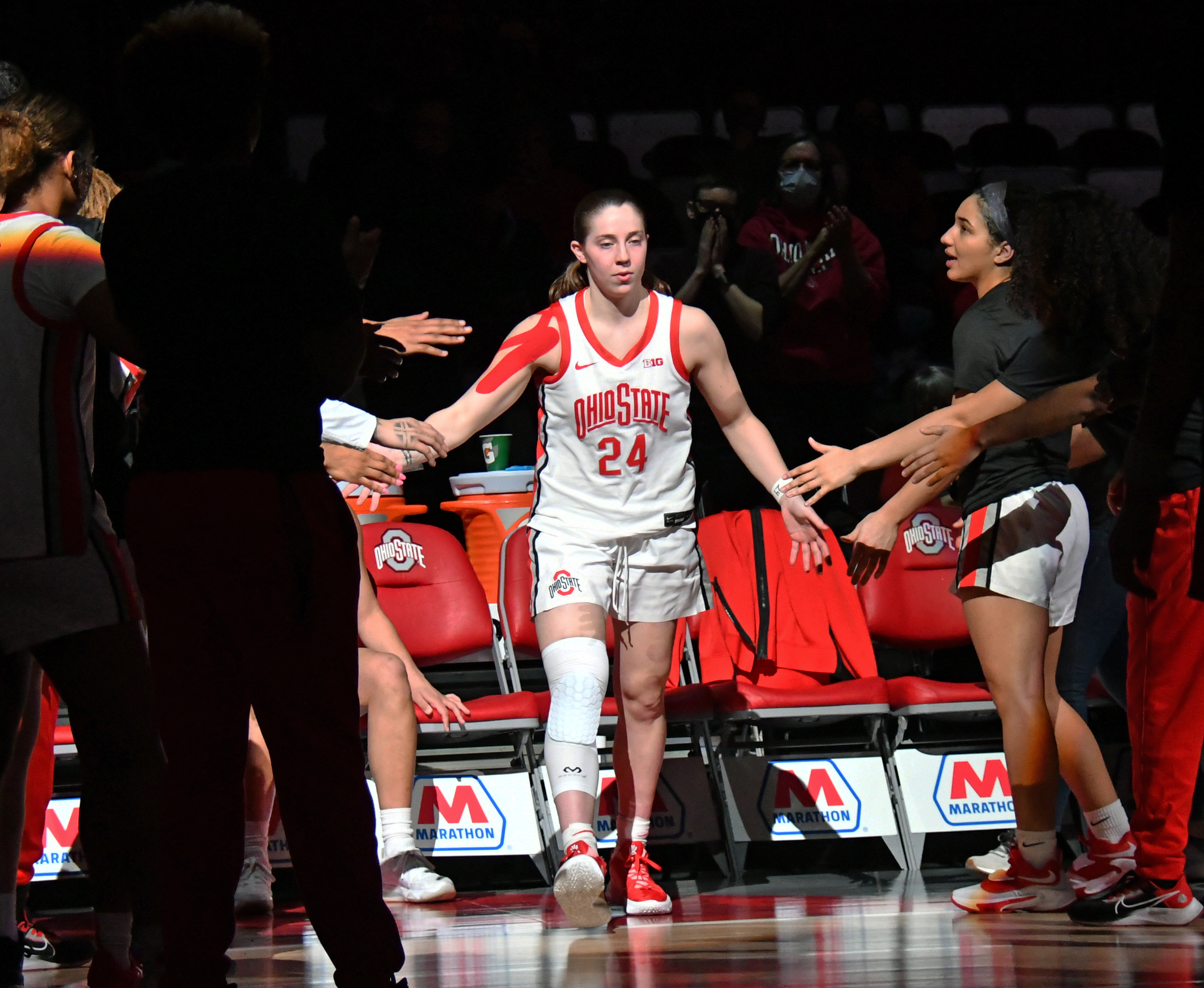 Ohio State senior guard Taylor Mikesell has been named one of five finalists for the Ann Meyers-Drysdale Award, given annually to the top shooting guard in women's college basketball.
Mikesell is joined as a finalist by DePaul's Sonya Morris, FGCU's Kierstan Bell, Oklahoma's Taylor Robertson and UConn's Christen Williams.
This season, Mikesell is averaging 18.8 points per game and is shooting 46.7 percent from beyond the arc, which ranks third in the nation and the best among Ann Meyers-Drysdale finalists.
Mikesell, who transferred to Ohio State from Oregon this season, was one of the biggest reasons the Buckeyes were able to win a Big Ten title. Despite her waiver status being approved just days before the season began, she slotted in perfectly to the lineup, starting every one of Ohio State's games this season.
In 29 games played, Mikesell has eclipsed double digits 25 times and has scored at least 20 points in 11 games. Earlier this season, she scored a career-high 33 points on 11-of-13 shooting against Maryland, finishing 5 of 5 from deep, also tied for a program record.
She's on pace to break several program records, including Ohio State's career 3-point percentage record of 45.8 percent, previously held by Cheryl Perozek from 1988-91. Mikesell is also on pace to finish second in single-season 3-point shooting percentage, behind Brittany Johnson's 48.1 percent clip in the 2009-10 season.
The winner will be announced on March 25, using a combination of a selection committee and fan voting. Fans can vote online at hoophallawards.com through March 24.