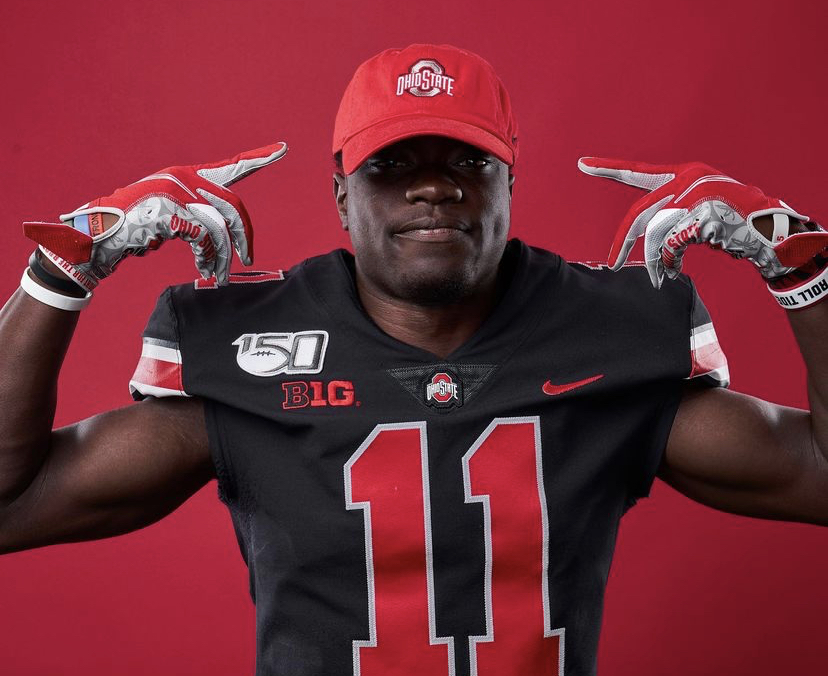 Although Ohio State is already more than two weeks into its regular season, there are still several freshmen rising to the occasion in practice despite not seeing the field in either of the Buckeyes' first two games.
First-year walk-on running back T.C. Caffey shed his black stripe on Wednesday, while first-year wide receiver Kojo Antwi joined him in the honor on Thursday. Caffey and Antwi became the 10th and 11th freshmen to take off their black stripes this season, and are the first players to do so during the regular season.
Prior to joining Ohio State, Caffey rushed for 2,638 yards — the 27th best mark in Ohio High School football — and 37 touchdowns as a senior at Hubbard (Ohio) High School.
Antwi arrived in Columbus during the summer and is one of the program's four highly-touted freshmen receivers. Antwi hauled in 121 receptions for 1,839 yards and 20 touchdowns across his high school career at Suwanee (Ga.) Lambert. He joined the Buckeyes as a four-star recruit and the No. 133 overall player and No. 20 wide receiver in his class.