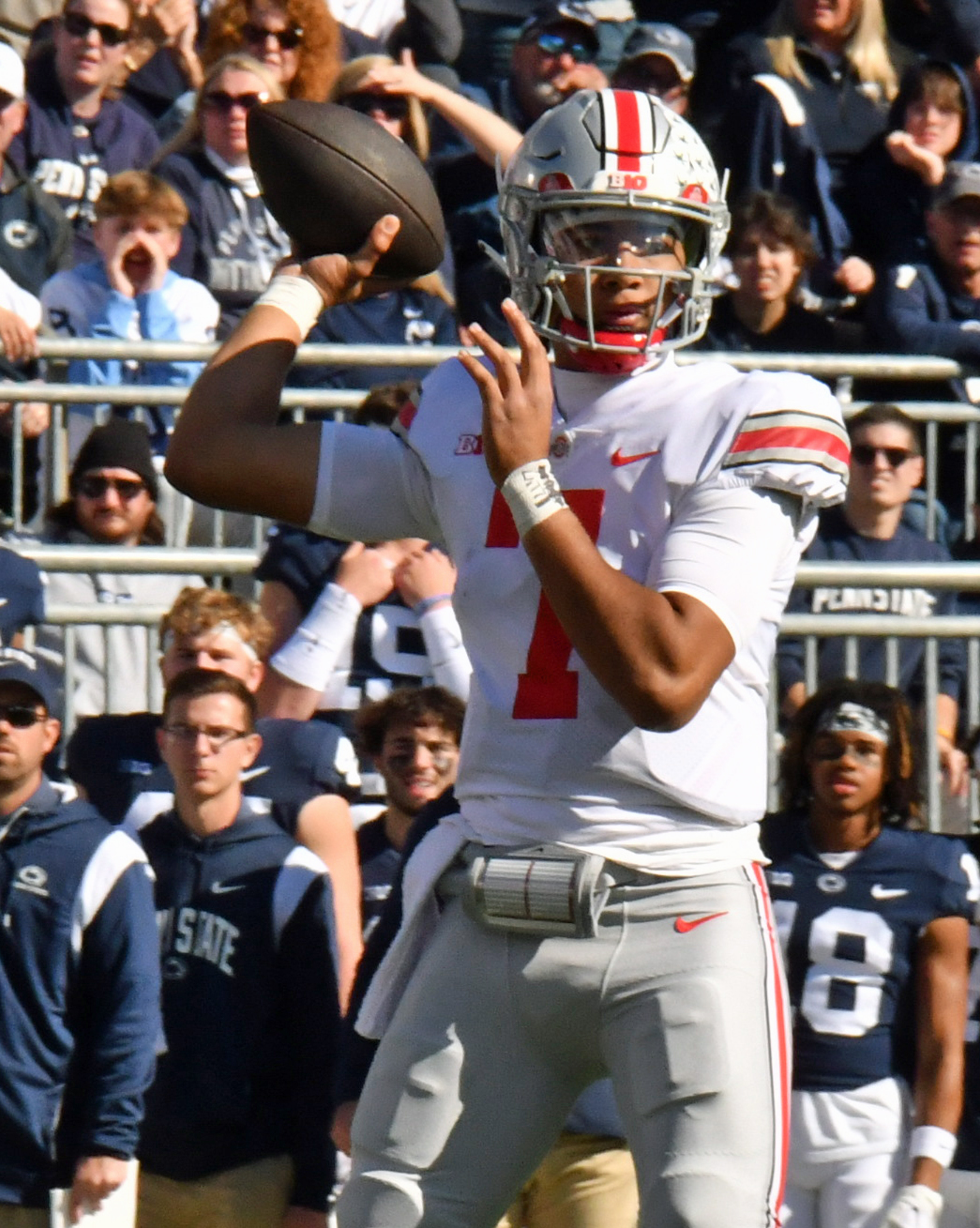 As several Buckeyes have aided Ohio State to its 8-0 record to this point in the season, the trio of quarterback C.J. Stroud, wide receiver Marvin Harrison Jr. and linebacker Tommy Eichenberg found themselves in consideration for a pair of national awards on Tuesday.
Stroud and Harrison were named semifinalists for the Maxwell Award — which is given to the most outstanding player in college football — while Eichenberg picked up semifinalist status for the Bednarik Award, awarded to the best defensive player in college football.
Stroud leads the nation in passing efficiency (200.2), boosted by 29 touchdowns — which is tied for the best mark in the country — and his 71.3 percent completion percentage. He adds a Big Ten-best 2,377 passing yards while aiding the Ohio State offense to 509.2 yards per game, which ranks as the sixth-best mark in the nation.
As one of the primary beneficiaries of Stroud's passing acumen, Harrison has carried the torch of top-flight Ohio State receivers. Through eight games this season, Harrison has snared 48 receptions for 783 yards and 10 touchdowns receptions. Harrison is 12th in the nation in receiving yardage and is tied for second in touchdown receptions. He has had a pair of three-touchdown outings this season, reaching that mark against Arkansas State and Michigan State.
Flipping to the defensive side of the ball, Eichenberg has served as Ohio State's leading tackler — racking up 72 total, 43 solos. Eichenberg has added seven tackles for loss, 2.5 sacks and a pick-six, which came against Iowa quarterback Spencer Petras.