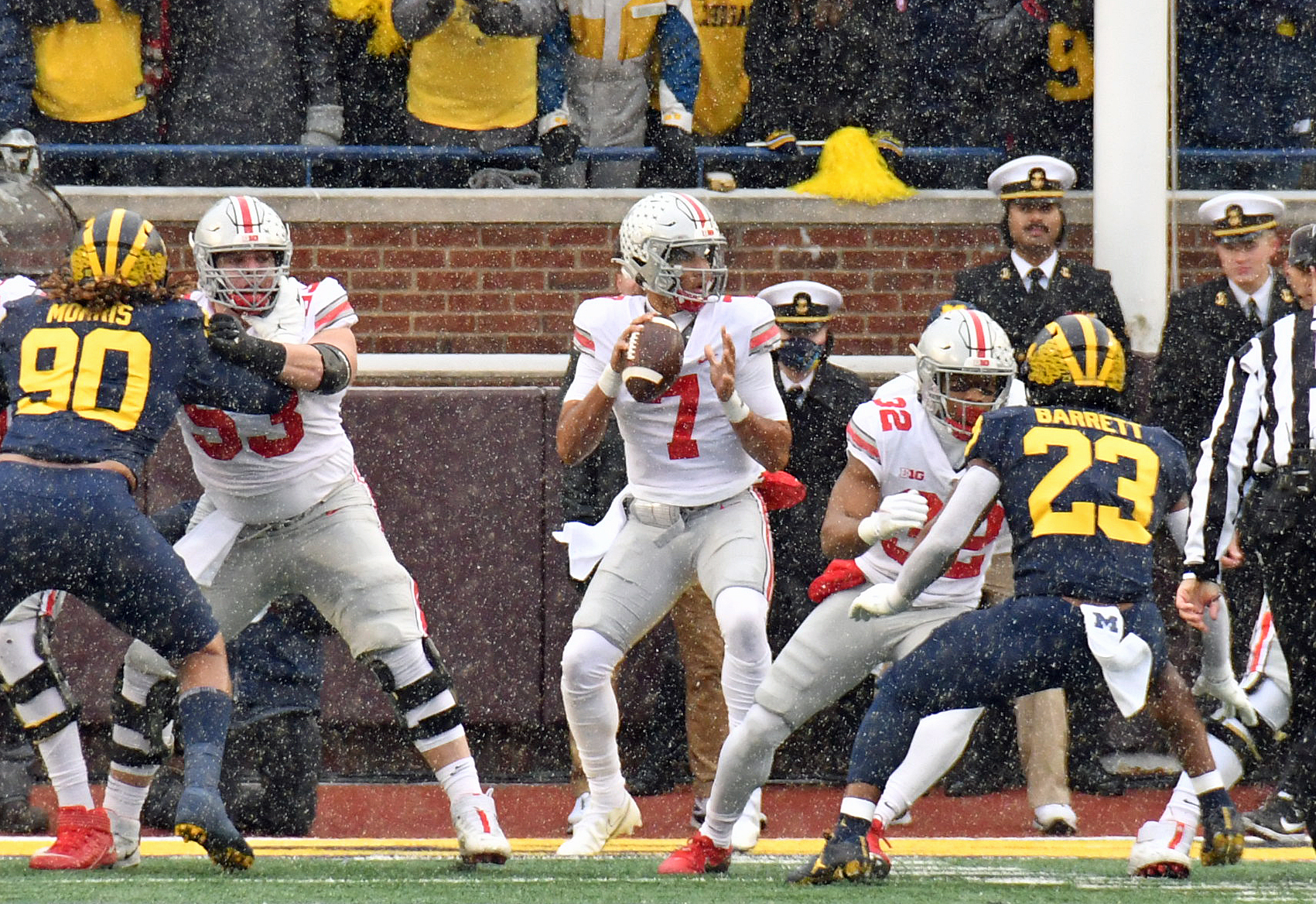 Ohio State quarterback C.J. Stroud has earned yet another nod this award season. After being named a Heisman and Davey O'Brien Award finalist and after sweeping the Big Ten's award ceremony, Stroud has been selected again for one of the top quarterback honors, joining nine other signal-callers as a finalist for the Manning Award.
Stroud, who threw for 38 touchdowns on the season in just 11 games, is joined by Virginia's Brennan Armstrong, Ole Miss' Matt Corral, Wake Forest's Sam Hartman, Pittsburgh's Kenny Pickett, Cincinnati's Desmond Ridder, Mississippi State's Will Rogers, Nevada's Carson Strong, Alabama's Bryce Young and Western Kentucky's Bailey Zappe on the list of finalists.
Unlike other awards, the Manning Award doesn't choose its winner until after the bowls and playoff, out in early January. Founder Archie Manning said that could play a large role this season.
"There have been so many quarterbacks who've had outstanding seasons. They're making this year's competition for the Manning Award as wide-open as I can remember," Manning said in the release. "This is definitely a year where we're very pleased to have the opportunity to see how everyone plays for the full season – right through the bowl games and the playoff – before deciding who will be the winner."