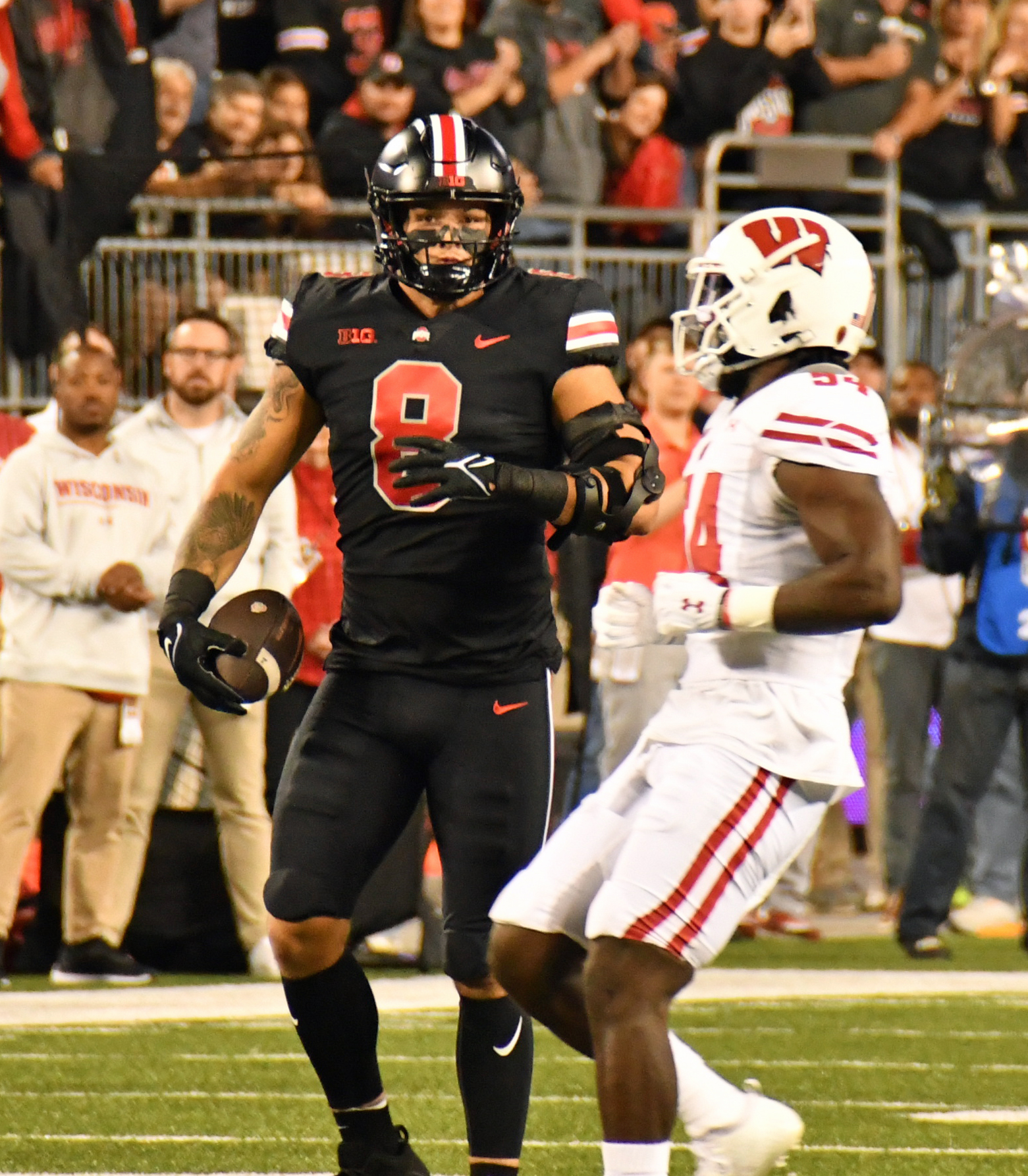 Any questions about who'd be starting at tight end for Ohio State got a four-word in answer in all-caps on Twitter Monday.
"I AM COMING BACK," fourth-year tight end Cade Stover announced.
Stover hauled in 36 receptions for 402 yards in 2022, the most yards by a Buckeye tight end since Jeff Heuerman's 466 in 2013 and the most receptions since Rickey Dudley caught 37 balls in 1995.
Stover started his Ohio State career at linebacker before switching to tight end ahead of his second season in 2020. He filled in at linebacker again during the 2022 Rose Bowl game following the 2021 regular season, but moved back to be the end man on the line of scrimmage on a more permanent basis ahead of 2022. He started all 13 games there for the Buckeyes.
Complementing Stover at the tight end position as of this story for the 2023 season are rising fourth-year Gee Scott Jr., fourth-year Joe Royer, third-year Sam Hart, second-year Bennett Christian and incoming freshman Jelani Thurman.