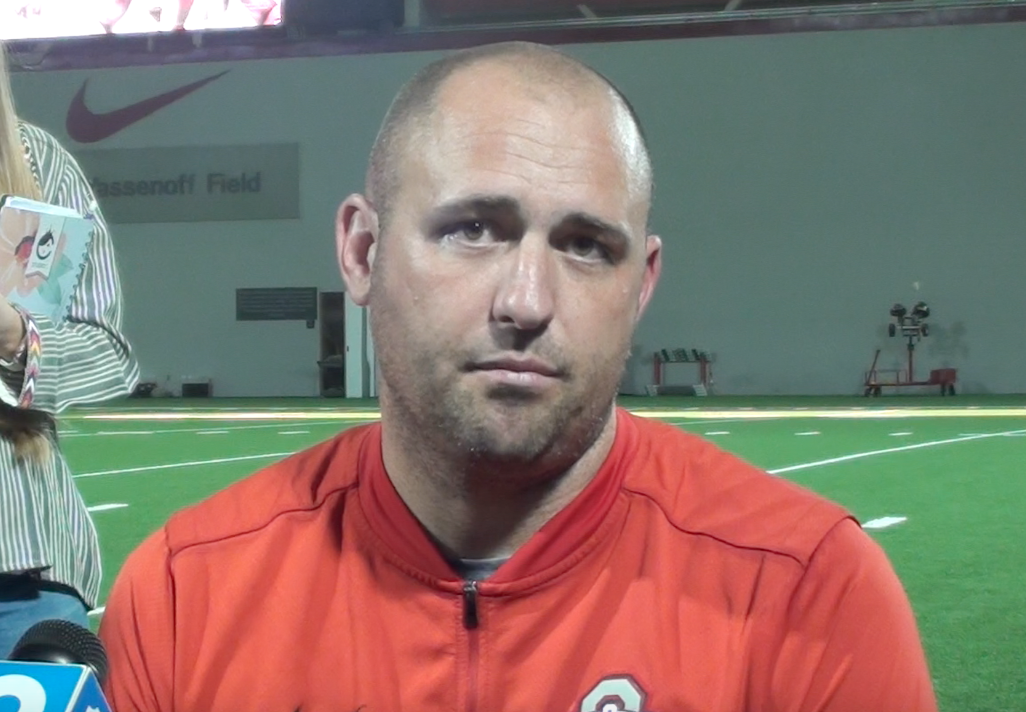 Former Ohio State wide receivers coach Zach Smith's attorney, Brad Koffel, issued a statement to ESPN on Wednesday saying Smith does not plan on making a public statement through the media, but intends to be transparent in his testimony when given the opportunity.
Smith was fired by Ohio State on July 23 after reports surfaced regarding allegations of multiple incidences of domestic abuse against his ex-wife Courtney Smith, who filed for a protective order against Zach Smith after he was charged with criminal trespassing in May.
"Zach Smith wants to be as transparent and honest as possible but it is not going to be done today through the media," the statement read. "I till only be after he and his ex-wife are sworn in to testify. Once he gets this chance to tell his side of events, don't be surprised when it is corroborated by every police who ever responded to Ms. Smith's calls."
At Big Ten Media Days in Chicago on July 24, Ohio State head coach Urban Meyer said he knew about a 2009 incident between the couple, but was unaware of allegations stemming from a 2015 incident, which took place while Smith was on Meyer's Ohio State staff. In 2009, Meyer was the head coach at Florida, and Smith was a coaching intern with the team.
On Wednesday, a report by Brett McMuphy included an interview with Courtney Smith, who said she had notified Meyer's wife, Shelley, about the incident in 2015. Courtney Smith said in an interview with WatchStadium.com that she believed the Ohio State head coach knew about the incident, but was never told by Shelley Meyer that Urban Meyer had been notified.