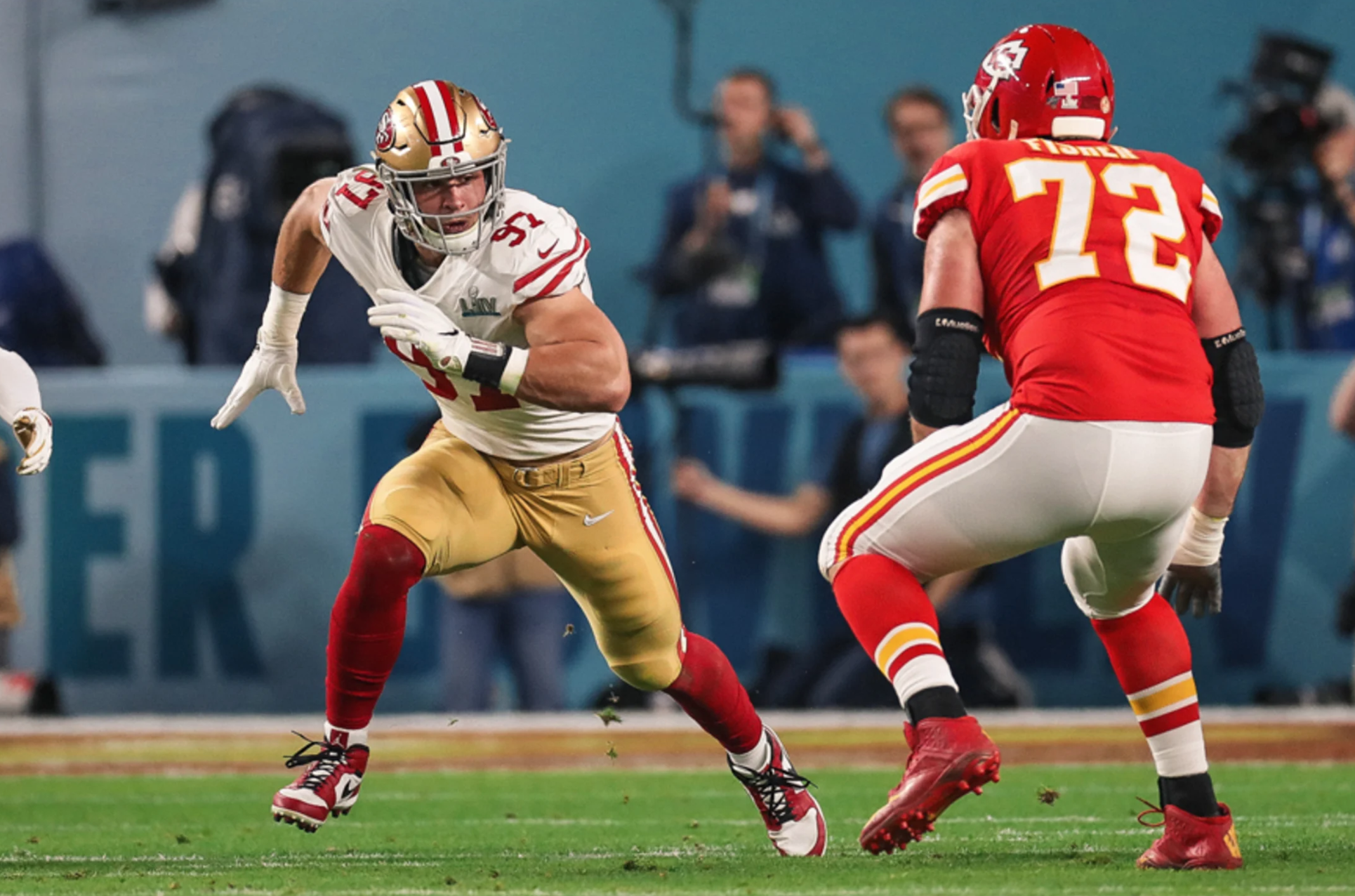 Ohio State saw six former players – Joey and Nick Bosa, Cameron Hayward, Marshon Lattimore, Corey Linsley and Denzel Ward – selected to play in the 2022 Pro Bowl, scheduled for Feb. 6 in Las Vegas.
Outside linebacker Joey Bosa and center Corey Linsley, both of the Los Angeles Chargers, as well as defensive end Cameron Hayward (Pittsburgh Steelers) and cornerback Denzel Ward (Cleveland Browns) will represent the AFC, while cornerback Marshon Lattimore (New Orleans Saints) and defensive end Nick Bosa (San Francisco 49ers) will represent the NFC.
Nick Bosa leads the NFL with 18.0 tackles for loss and is third with 15.0 sacks. Joey, meanwhile, has forced a league-high six fumbles. Lattimore has 18 pass breakups this season, good for third-most in the NFL, and Ward has a 99-yard interception return for a touchdown to his name.
Nick Bosa and Ward were each selected to the Pro Bowl for the second time in their careers. It's the fourth time for Joey Bosa and Lattimore, while Heyward paces all former Buckeyes with five appearances. The Bosa brothers, as well as Linsley, were each selected as starters, while the rest were selected as backups.