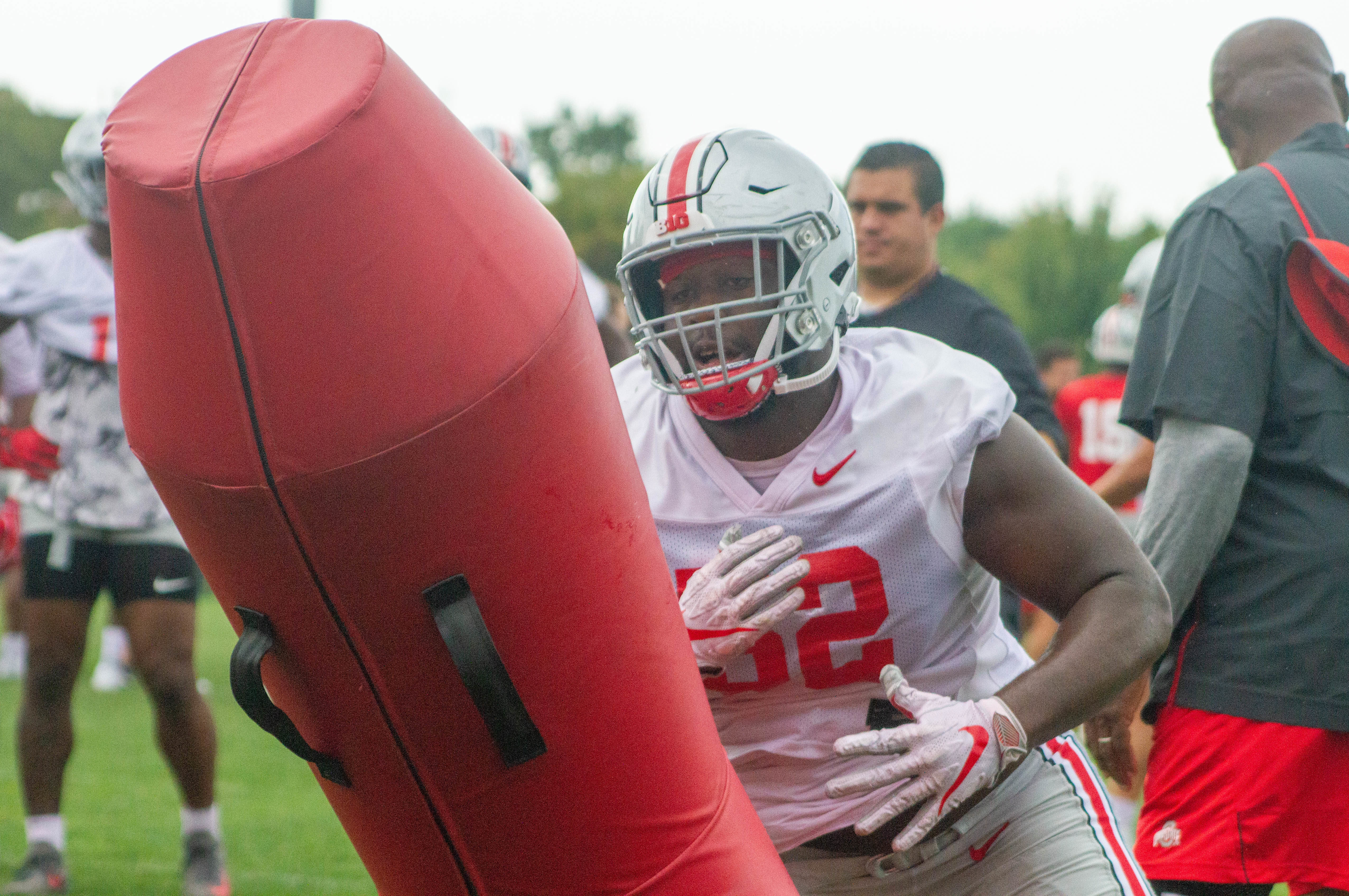 The third iteration of the XFL is set to kickoff on Saturday, and several former Buckeyes are gracing the rosters of the eight teams that will begin competition.
Defensive tackle Antwuan Jackson (2018-21) is on the roster for the Seattle Sea Dragons, while running back Rod Smith (2011-14) will play for the Vegas Vipers.
Jackson played in 38 games for Ohio State (with eight starts), racking up 48 tackles – nine for loss – with 3.5 sacks, including one in the Buckeyes' loss to Alabama in the College Football Playoff National Championship Game in 2020. He was not selected in the 2022 NFL Draft but did receive an invite to a minicamp for the New York Giants, though he did not receive a contract.
Smith played in 31 games for the Buckeyes, rushing for 549 yards and eight touchdowns on 107 carries. He also hauled in nine receptions for 94 yards and two additional scores.
While Jackson and Smith are the only XFL players that finished their college careers at Ohio State, the St. Louis Battlehawks' reserve list includes safety Brendon White, who previously played for the Buckeyes before transferring to Rutgers.
The XFL's season begins Saturday, with the Arlington Renegades hosting the Vipers at 3 p.m. on ABC. Games will be played weekly and broadcast on ABC, ESPN, ESPN2 and FX, running through the XFL Championship Game on May 13.