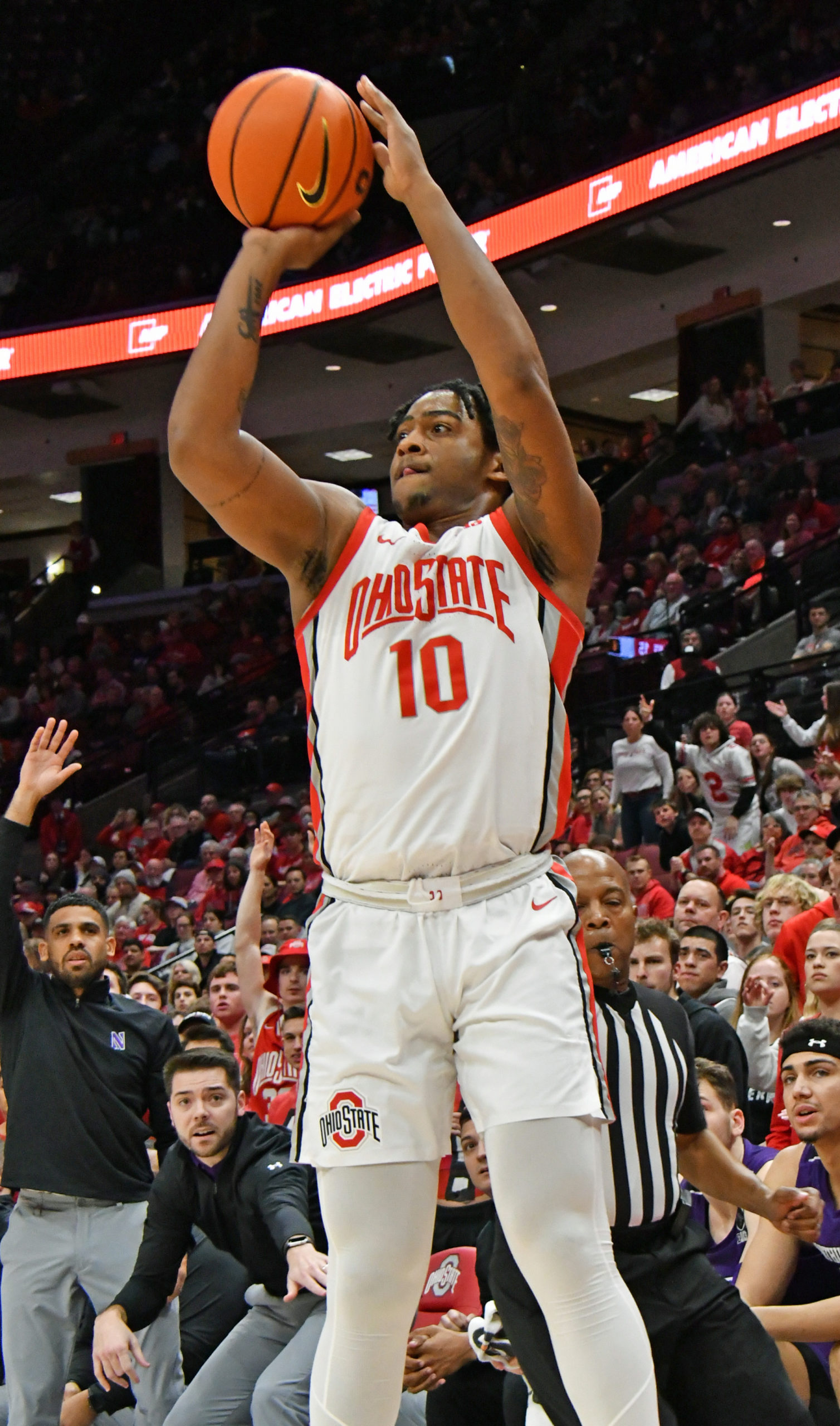 Brice Sensabaugh has turned heads and made headlines with his scoring ability during his first year at Ohio State, now he's picking up hardware.
Sensabaugh was named to the All-Big Ten third team by the media while also landing on the conference's All-Freshman team on Tuesday, after leading the Buckeyes in scoring with 16.5 points per game on 48.1 percent shooting — including a 41.5 percent from three-point range. Sensabaugh finished eighth in the Big Ten in points per game, while sitting at ninth in field goal percentage.
Outside of his scoring prowess, Sensabaugh emerged as one of Ohio State's leading rebounders by tallying 5.2 boards per game — the third-highest mark for the Buckeyes.
During the season, Sensabaugh picked up four Big Ten Freshman of the Week honors — becoming just the third Buckeye to do so, joining D'Angelo Russell and Jared Sullinger. In conference games this season, Sensabaugh produced 16.8 points per game — including a career-high 27 points against Iowa on Jan. 21. — while 45.5 percent.
Sensabaugh was joined by Indiana's Jalen Hood-Schifino, Michigan's Jett Howard, Purdue's Braden Smith and Wisconsin's Connor Essegian on the Big Ten All-Freshman Tam. Hood-Schifino took home Freshman of the Year honors behind 13.4 points and 3.8 assists per game.
In addition to Sensabaugh, forwards Zed Key and Justice Sueing were also named All-Big Ten honorable mentions, while guard Sean McNeil was recognized as Big Ten Sportsmanship Honoree.
Sensabaugh and the Buckeyes return to the floor on Wednesday to open the Big Ten Tournament against 12th-seeded Wisconsin at 6:30 p.m. at the United Center.