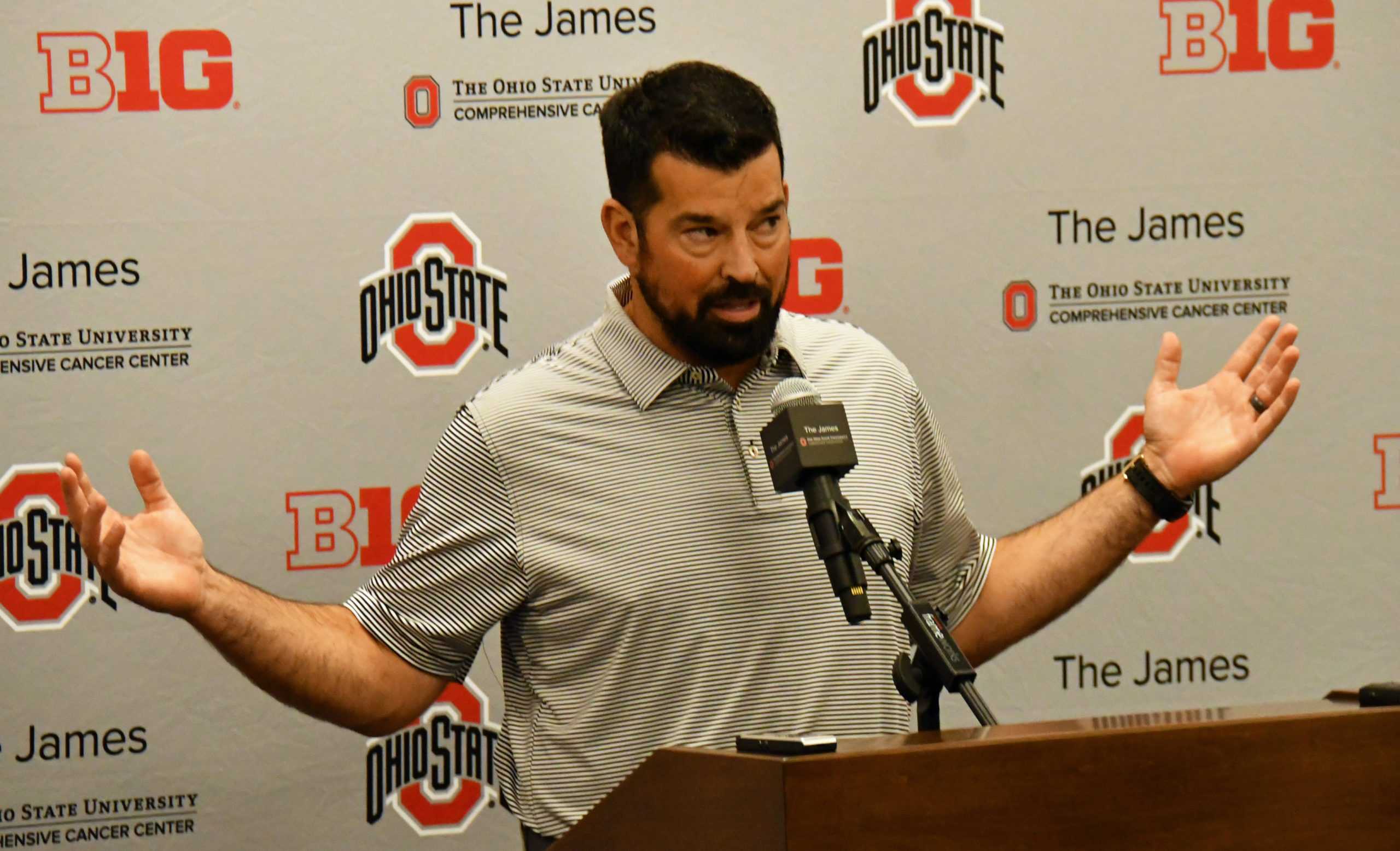 Through Ohio State's first two weeks, the Buckeyes' offense has primarily operated without the services of star wide receiver Jaxon Smith-Njigba and fellow third-year wideout Julian Fleming.
However, head coach Ryan Day said the Buckeyes expect the receiver duo to play on Saturday against Toledo. He noted that both guys would play under the condition that they are "100 percent" ready to compete against the Rockets.
"(Jaxon) is further along than he was at this point last week," Day said on Tuesday. "We're going to expect him to play this weekend. We'll see how this week goes, but we're going to only put him in the game if we feel 100 percent sure he's ready to roll."
Day added that Fleming's situation is similar to that of Smith-Njigba and they will follow the same precautions with him.
Flipping over to the defensive side of the ball, breakout second-year defensive tackle Mike Hall Jr. suffered an upper-body injury during the third quarter against Arkansas State. Day did not express much concern toward Hall's injury following the game on Saturday and reaffirmed on Tuesday that he passed all evaluations.
Second-year cornerback Jordan Hancock was unavailable against the Red Wolves on Saturday and Day said the Buckeyes are hopeful that he'll be good to go this week.