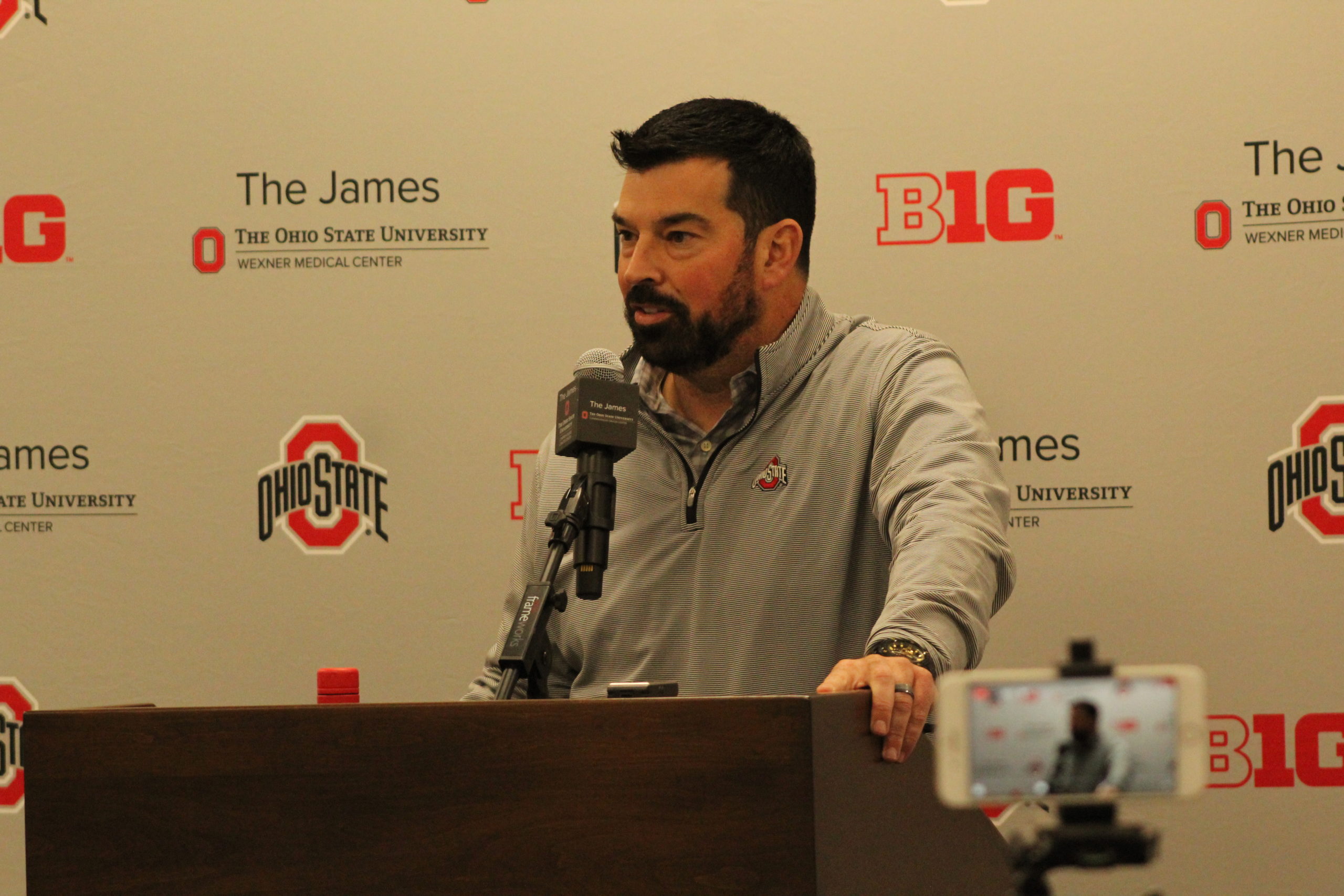 In his first comments since receiving a two-year extension that ties him to Columbus through 2028, head coach Ryan Day said he is "blessed and thankful" for the opportunity to stay at Ohio State.
Day's extension – which was approved last week by the Board of Trustees – adds two years to his contact and boosts his annual compensation to $9.5 million, which ties him with Michigan State's Mel Tucker for the highest-paid coach in the conference.
"First off, there's just so many people to thank when something like this happens. This is obviously a wonderful place," Day said Wednesday on 97.1 The Fan. "And like I said before, I want to be here as long as I possibly can and our family loves Columbus. So we are just very blessed and thankful for so many that have made something like this possible."
Day, who took over as head coach in 2019 and is entering his fourth season with the Buckeyes, has said in the past that he has no interest in leaving Ohio State. Though reports have swirled during recent NFL offseasons regarding interest from the league's brass, he has denied those reports at every step.
"There's nothing to that," Day said in December about interest from the Chicago Bears. "There's no truth to it. I love Ohio State, and I love being the coach at Ohio State."
Day's extension keeps him at Ohio State through 2028, which would be his 10th season coaching the Buckeyes. He would be just the fourth coach in Ohio State history to reach at least 10 seasons at the helm, joining Woody Hayes (28 seasons), John Cooper (13 seasons) and Jim Tressel (10 seasons).