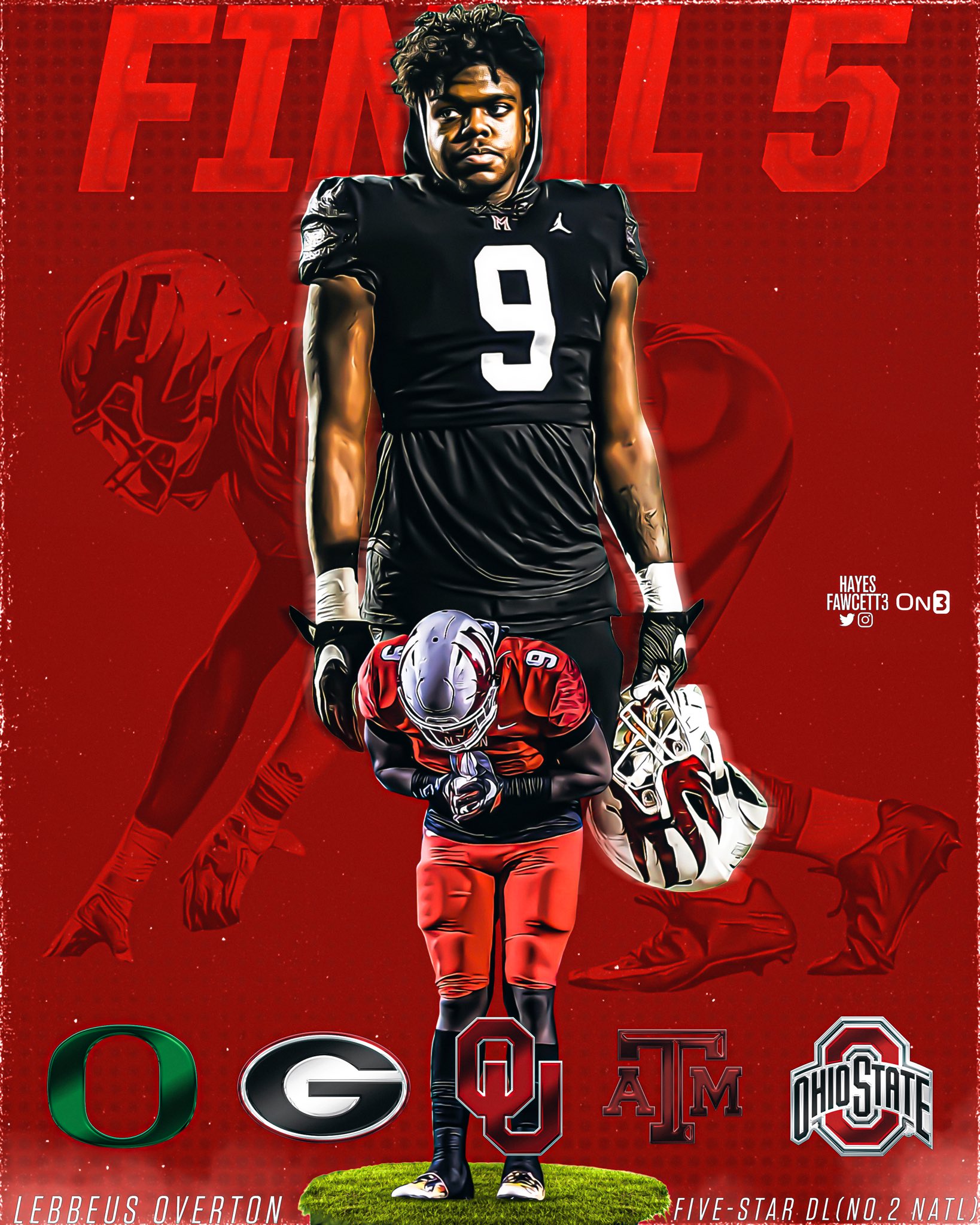 Alpharetta (Ga.) Milton five-star defensive lineman Lebbeus Overton (6-4, 265) was one of the top prospects in 2023, but he's now one of the top remaining prospects in 2022, having reclassified on Thursday.
Along with his reclassification, he announced a top five of Georgia, Ohio State, Oklahoma, Oregon and Texas A&M.
Overton is now the No. 18 prospect in 2022 and the No. 5 defensive lineman in his new class. He was offered as a dual-sport athlete by Ohio State on Feb. 18, 2021, and made a trip to Columbus this past summer.
Overton has not announced a timeline yet, as he expects to take official visits to each of his top schools.
While Ohio State's class seemed set in stone following National Signing Day, especially given the tight scholarship numbers right now with the Buckeyes sitting at 92 scholarship players, there's no doubt they would find room for someone like Overton that would instantly become one of the top players in the class.