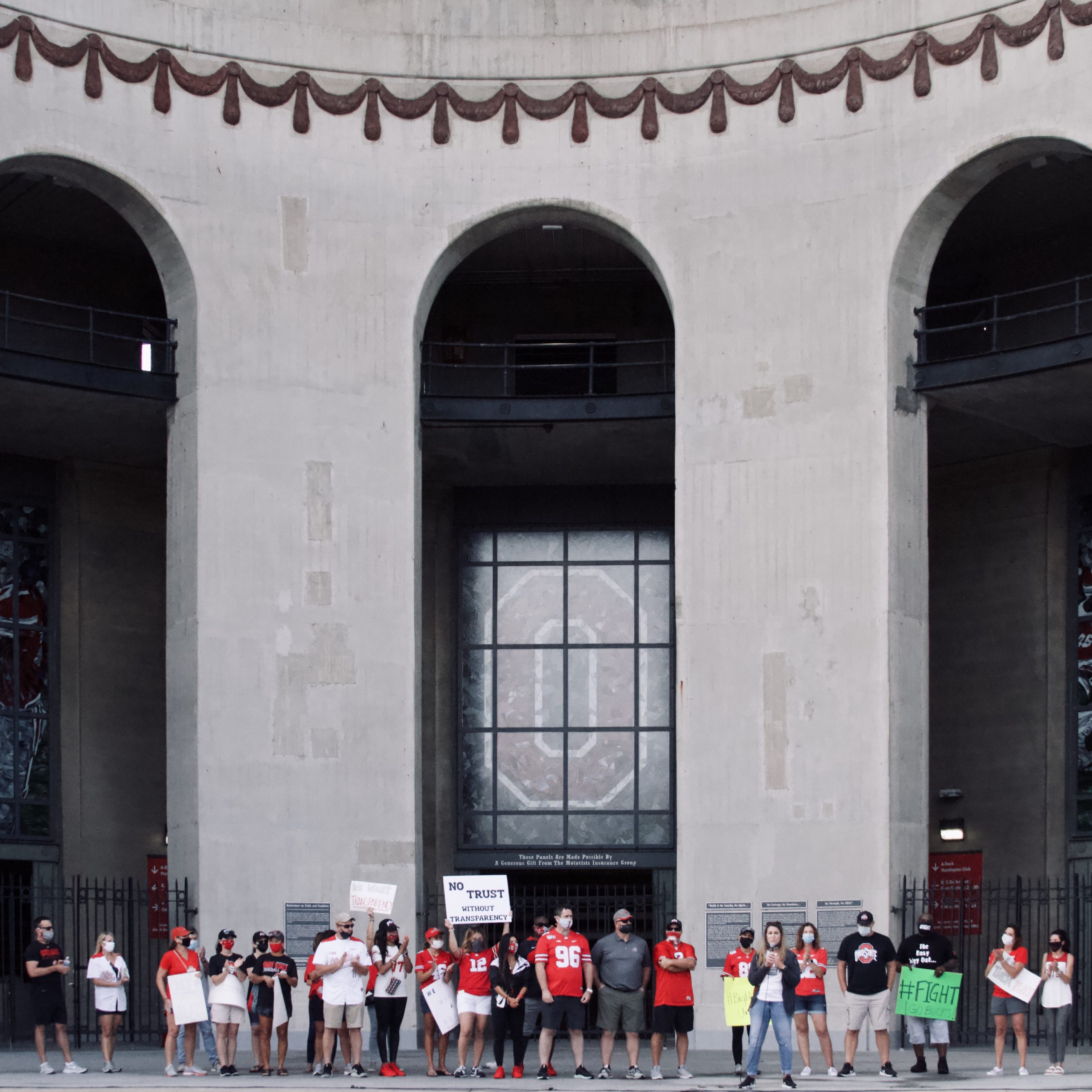 Patrick is joined by returning champion Wyatt Crosher to talk about the Big Ten's potential vote to move back into a fall season and the month filled with misfires that has landed the conference in such a difficult spot.
Then, some live (not really) reporting from on the ground at the Ohio State football parents protest that went down over the weekend and a quick chat about new Buckeye commit Bennett Christian.
To close out, a brief discussion about Austin Peay-Central Arkansas, this weekend's slate of games, LSUFootball.net's excellent broadcast schedule and, of course, McDonald's french fries.
If you're interested in subscribing to Buckeye Sports Bulletin, give BSB a call at 614-486-2202 and say that the podcast sent you.
Follow the show on Twitter at @buckeye_sports and follow Patrick (@patrick_mayhorn) and Wyatt (@wcrosher). Get more from BSB at buckeyesports.com. You can listen on the embedded PodBean player below, or on YouTube, Apple Podcasts, Stitcher, Spotify, iHeartRadio or Google Podcasts, all of which offer the show for free. The next episode will be out on Friday, Sept. 11.
If you like the show, please be sure to leave a five-star review on Apple Podcasts. If you have a question for a future mailbag episode, leave a five-star review and include your question in the review, or hop on over to the BSB forums (subscribers only) and leave your question in our episode discussion thread.