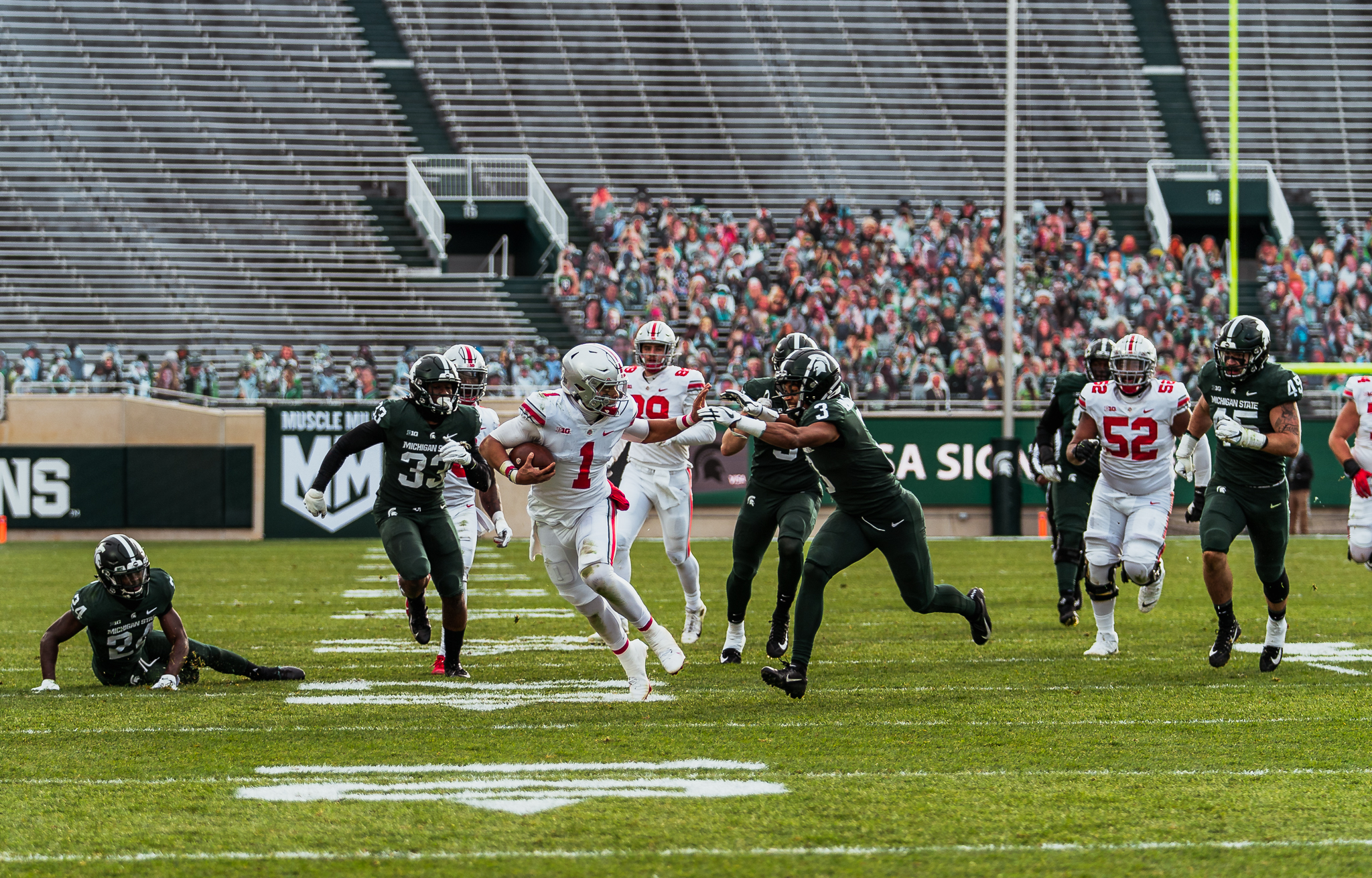 The BSB recap podcast is back to dish on Ohio State's resounding 52-12 win over Michigan State, even with the Buckeyes down five starters due to the coronavirus. We talk Justin Fields, impressive defensive showings from new faces like Ronnie Hickman and Dallas Gant, and dole out some Buckeye Leaves.
Then, it's time to talk about the absolutely terrible Big Ten, comprised entirely of two-win teams.
Lastly, a conversation about the game that we actually cared about from Saturday: Coastal Carolina-BYU, the game of the year.
If you're interested in subscribing to Buckeye Sports Bulletin, give BSB a call at 614-486-2202 and say that the podcast sent you.
Follow the show on Twitter at @buckeye_sports and follow Patrick (@patrick_mayhorn) and Wyatt (@wcrosher). Get more from BSB at buckeyesports.com. You can listen on the embedded PodBean player below, or on YouTube, Apple Podcasts, Stitcher, Spotify, iHeartRadio or Google Podcasts, all of which offer the show for free. The next episode is a preview of some sort and that will be out on Friday, Dec 11.
If you like the show, please be sure to leave a five-star review on Apple Podcasts. If you have any questions, leave a five-star review and include your question in the review, or hop on over to the BSB forums (subscribers only) and leave your question in our episode discussion thread. Thanks!