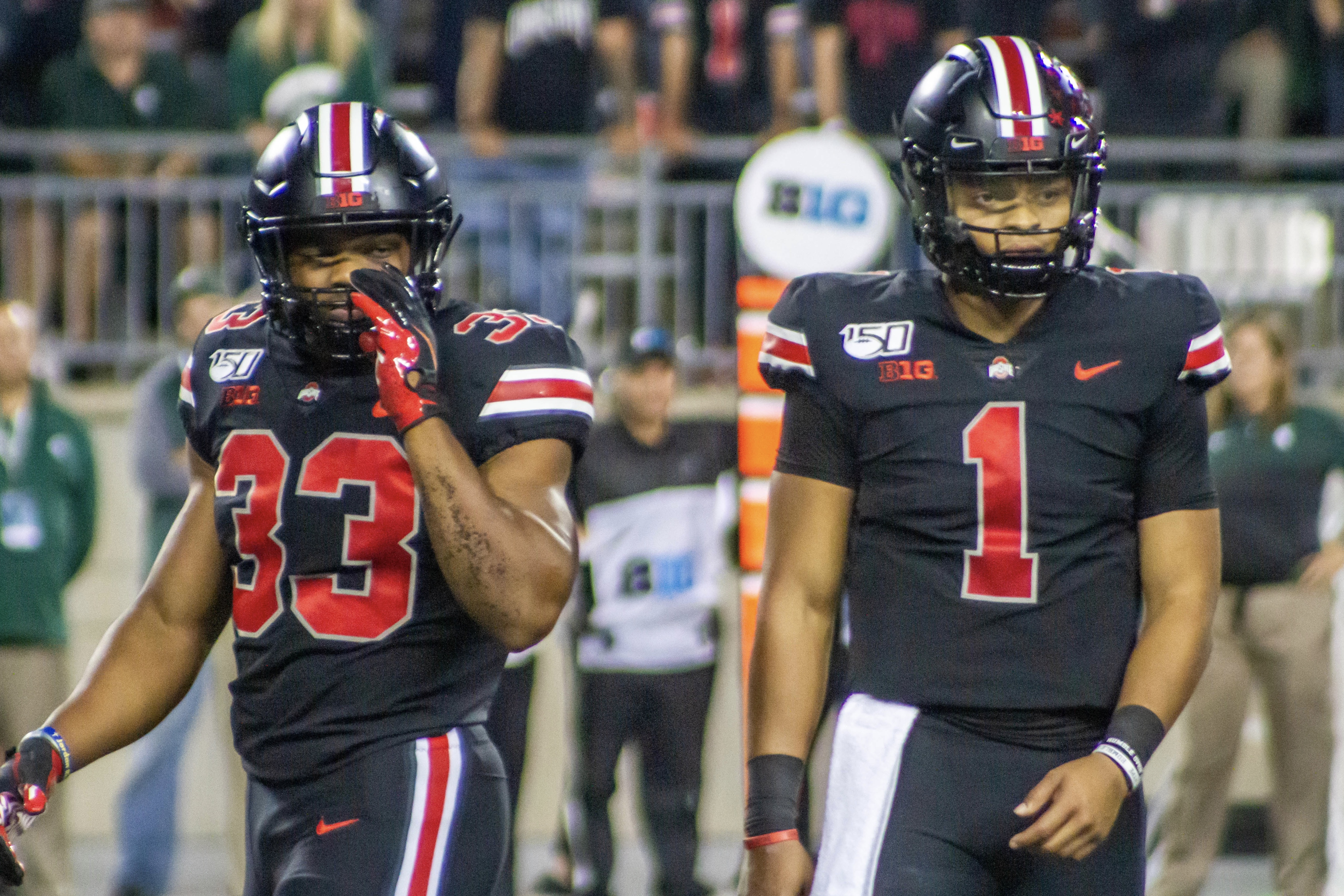 If everything holds as it has so far this week, Ohio State will be taking on Michigan State on Dec. 5, which means that you need a preview podcast to get to know the Spartans. We have you covered, with an interview with Ryan O'Bleness of The Only Colors on everything MSU.
Before and after that interview, we deliver a remote edition of the podcast due to COVID concerns (apologies for the audio) to talk about the increasingly absurd playoff rankings, the men's and women's basketball teams, BYU-Coastal Carolina and the absolutely miserable state of the Big Ten, which is a P5 conference in name only at this point.
If you're interested in subscribing to Buckeye Sports Bulletin, give BSB a call at 614-486-2202 and say that the podcast sent you.
Follow the show on Twitter at @buckeye_sports and follow Patrick (@patrick_mayhorn) and Wyatt (@wcrosher). Get more from BSB at buckeyesports.com. You can listen on the embedded PodBean player below, or on Apple Podcasts, Stitcher, Spotify, iHeartRadio or Google Podcasts, all of which offer the show for free. The next episode is a full game reaction and that will be out on Monday, Dec, 7.
If you like the show, please be sure to leave a five-star review on Apple Podcasts. If you have a question about Michigan, leave a five-star review and include your question in the review, or hop on over to the BSB forums (subscribers only) and leave your question in our episode discussion thread. Thanks!