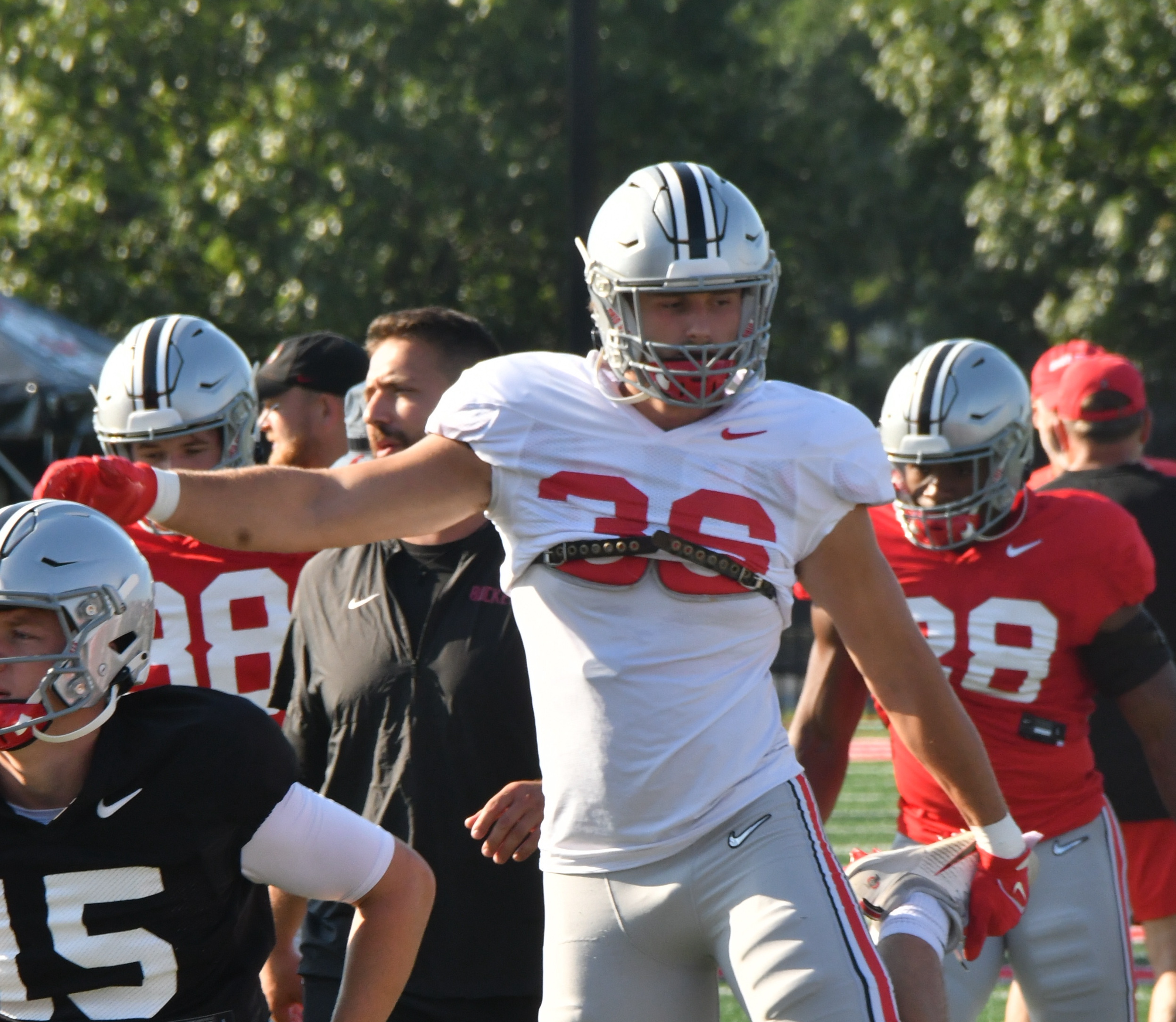 As Ohio State continues to prepare for its Chick-Fil-A Peach Bowl matchup against top-ranked Georgia, a pair of freshmen shed their black stripes and affirmed their status as Buckeyes.
Linebacker Gabe Powers and wide receiver Caleb Burton became the most recent Buckeyes to shed their black stripes on Tuesday, and were the first to do so since tight end Bennett Christian lost his on Saturday.
Powers joined Ohio State as the No. 2 in-state prospect in the 2022 recruiting class, while also ranking as the No. 6 linebacker in the nation. He was named the 2021 Gatorade Ohio Player of the Year thanks to his 90 tackles (17 for loss) and six sacks.
Powers appeared in just two games for the Buckeyes this season, receiving snaps against Toledo on Sept. 17 and Wisconsin on Sept. 24.
Burton arrived in Columbus in January as an early enrollee and ranked as the No. 7 wideout in his recruiting class. Hailing from Austin, Texas, Burton played his first two seasons of high school football at Del Valle High School, where he caught 82 passes for 1,515 yards and 18 touchdowns as a freshman and sophomore. After missing his junior season with an injury, Burton transferred to Lake Travis High School — the same high school that produced former Ohio State receiver Garrett Wilson.
Burton did not appear in a game for the Buckeyes this season.