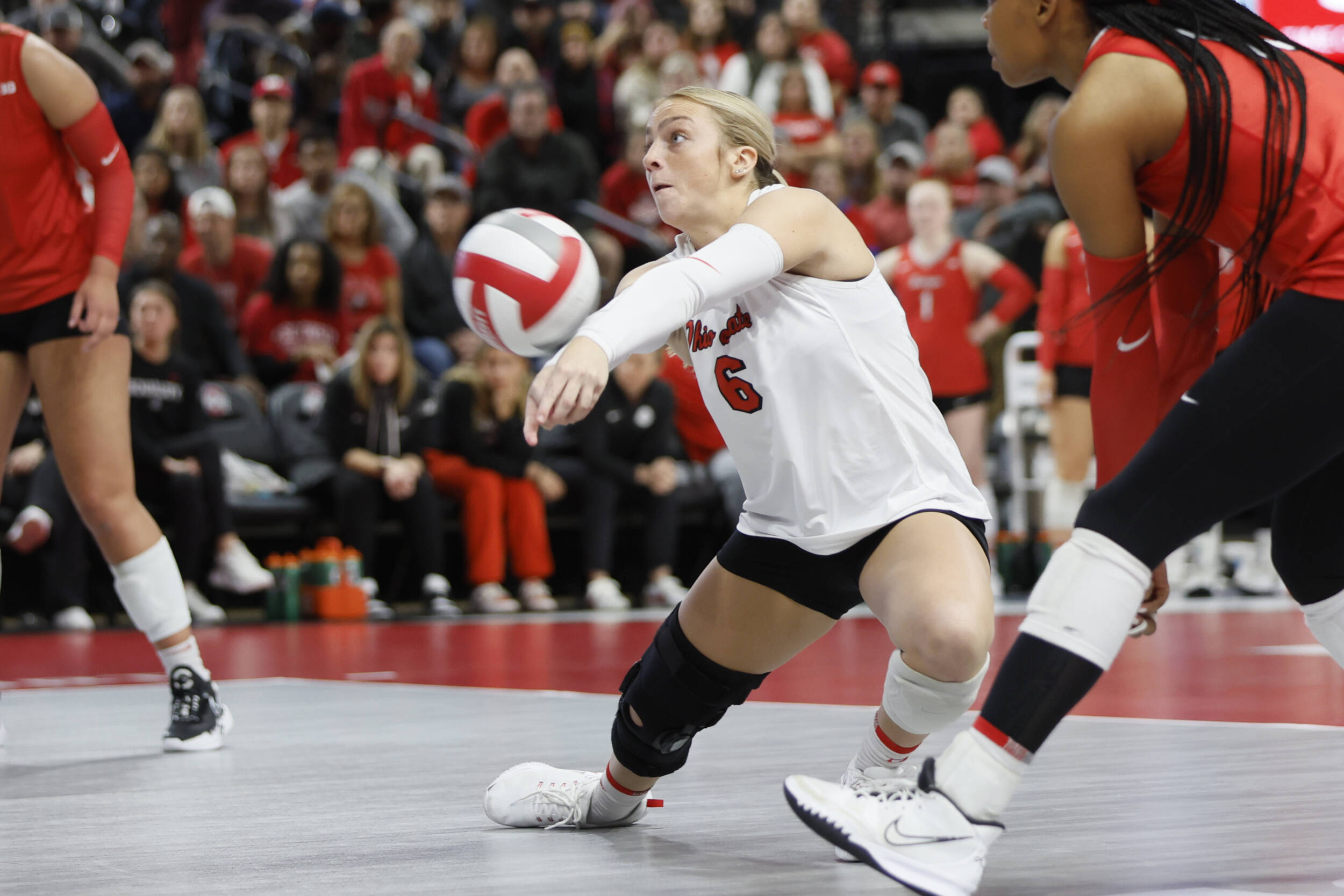 Ohio State volleyball's deepest NCAA Tournament run since 2004 came to an end Saturday.
Battling the No. 1 overall seed in the bracket, a team that beat the Buckeyes twice during the regular season in Texas, OSU fell 3-1 in the Regional Finals to the Longhorns. Making the Elite Eight was a big step for a program that had lost in the Sweet 16 each of the previous two years, however.
Junior opposite hitter Emily Londot led the way for OSU in the losing effort, picking up 14 kills to close a productive NCAA Tournament run — she racked up a career-high 29 against Minnesota in the Buckeyes' Sweet 16 match.
Senior outside hitter Logan Eggleston paved the way for the Longhorns with 20 kills and nine digs. Redshirt senior middle blocker Asjia O'Neal proved a defensive force in the middle with eight blocks.
After going down 8-4 and then 11-7 in the fourth set, Ohio State battled back with an 8-2 run to take a 15-13 advantage during a do-or-die frame. The set stayed deadlocked within two points either way until Texas closed on a 3-0 run up 22-21 to secure a 25-21 win in the set and 3-1 match victory.
Ohio State's lone set victory came in the second, a 25-21 win for the Buckeyes. OSU was down 13-7 at one point, but managed to fight all the way back and close the set on a 12-3 run.
The third set was easily the least-contested of the match. Texas used a 7-0 run to leap out to an 8-2 lead, cruising away from the Buckeyes to take the set 25-13.