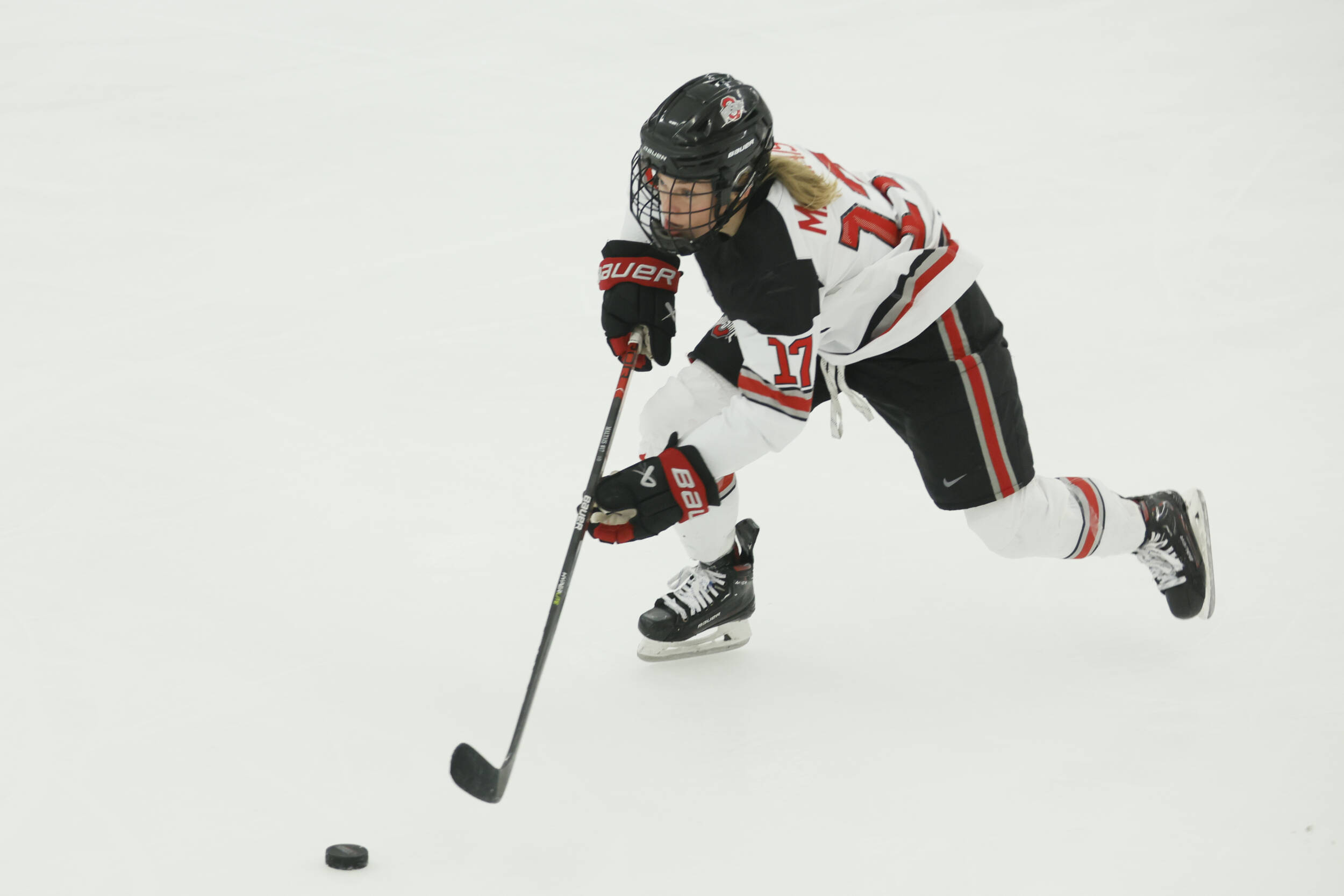 While the Ohio State women's hockey team captured its first WCHA regular season title in program history earlier this season, the No. 1 Buckeyes could not repeat as the conference's tournament champion Saturday.
OSU lost 3-1 to No. 3 Minnesota in the WCHA Championship Game Saturday at Ridder Arena in Minneapolis.
The Buckeyes kept it close in the shooting column with the Golden Gophers, trailing just 39-35 in the statistical category, but Minnesota goalie Skylar Vetter saved 34 of the 35 shots that came her way.
Forward Savannah Norcross broke the proverbial ice in the contest for Minnesota, placing the team ahead 1-0 14:55 into the contest.
That lead grew to 2-0 less than eight minutes into the second period, with forward Abbey Murphy notching a goal for the Gophers.
Ohio State forward Gabby Rosenthal managed to slice the deficit down to 2-1 later in the same period, but a strike from Minnesota forward Peyton Hemp 62 seconds later made the Gopher lead 3-1, a scoreline that held through the entirety of the third period.
Even with the loss, Ohio State is a near-certainty to receive a berth into the NCAA Tournament, where it will look to defend its national championship from last season.