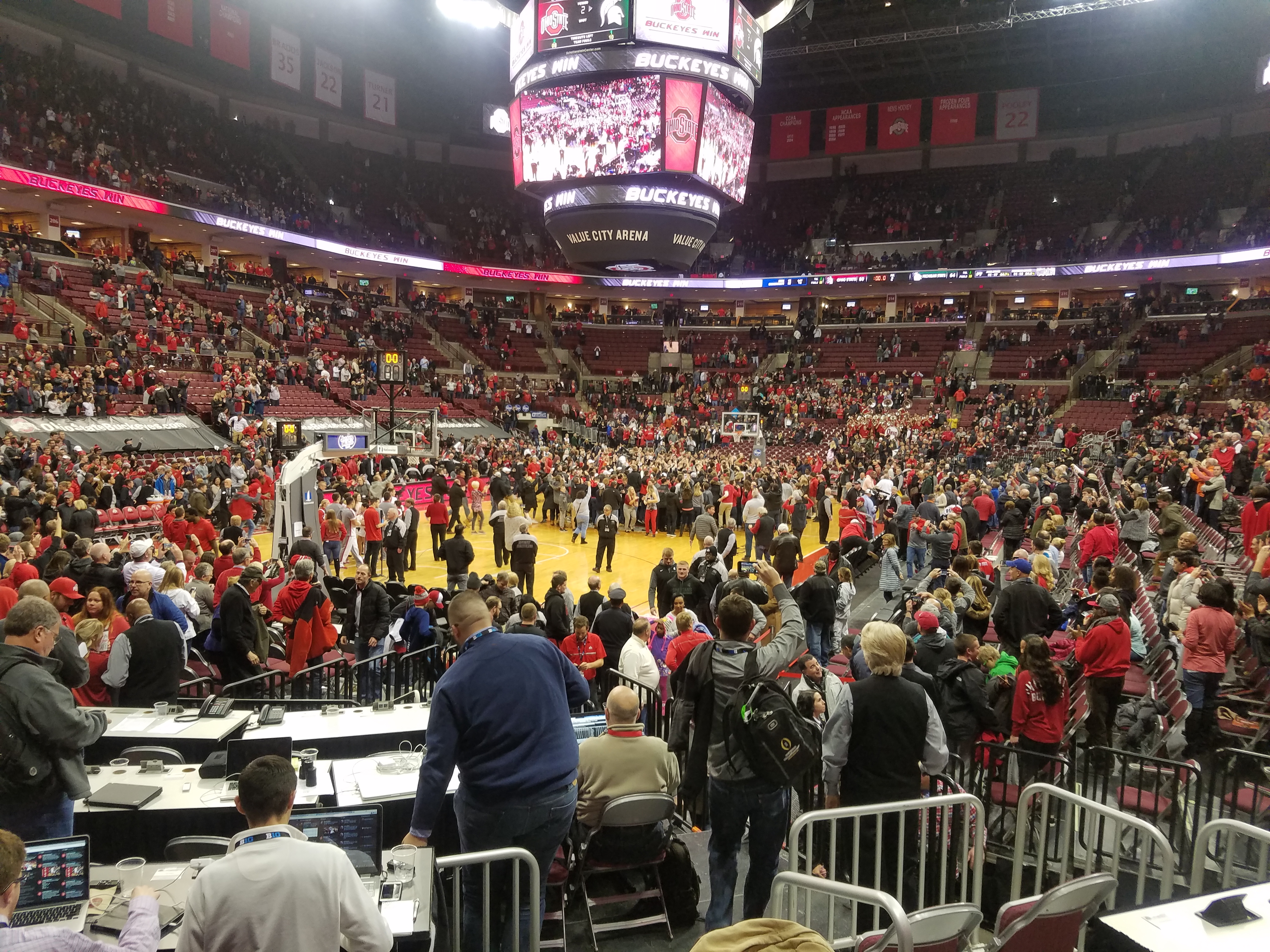 The CBS Sports Classic announced Thursday that Kentucky, North Carolina, Ohio State and UCLA will compete in the annual event at T-Mobile Arena in Las Vegas in 2019.
On Dec. 21, 2019, Ohio State will face Kentucky while North Carolina will take on UCLA in the sixth edition of the CBS Sports Classic. Las Vegas also hosted the event in 2016, when the Buckeyes lost to UCLA, 86-73.
As for the CBS Sports Classic this upcoming season, Ohio State will square off against UCLA while Kentucky and North Carolina will lock horns at the United Center in Chicago on Dec. 22.
Ohio State is 1-3 in the CBS Sports Classic so far. In addition to the aforementioned loss to UCLA, the Buckeyes have also fallen to North Carolina twice – 82-74 at Chicago in 2014 and 86-72 at the Smoothie King Center in New Orleans last season. Their lone win in the event came against Kentucky, a 74-67 victory at the Barclays Center in Brooklyn, N.Y., in 2015.
OSU is 9-11 all-time against Kentucky, 2-12 vs. North Carolina and 4-6 vs. UCLA.