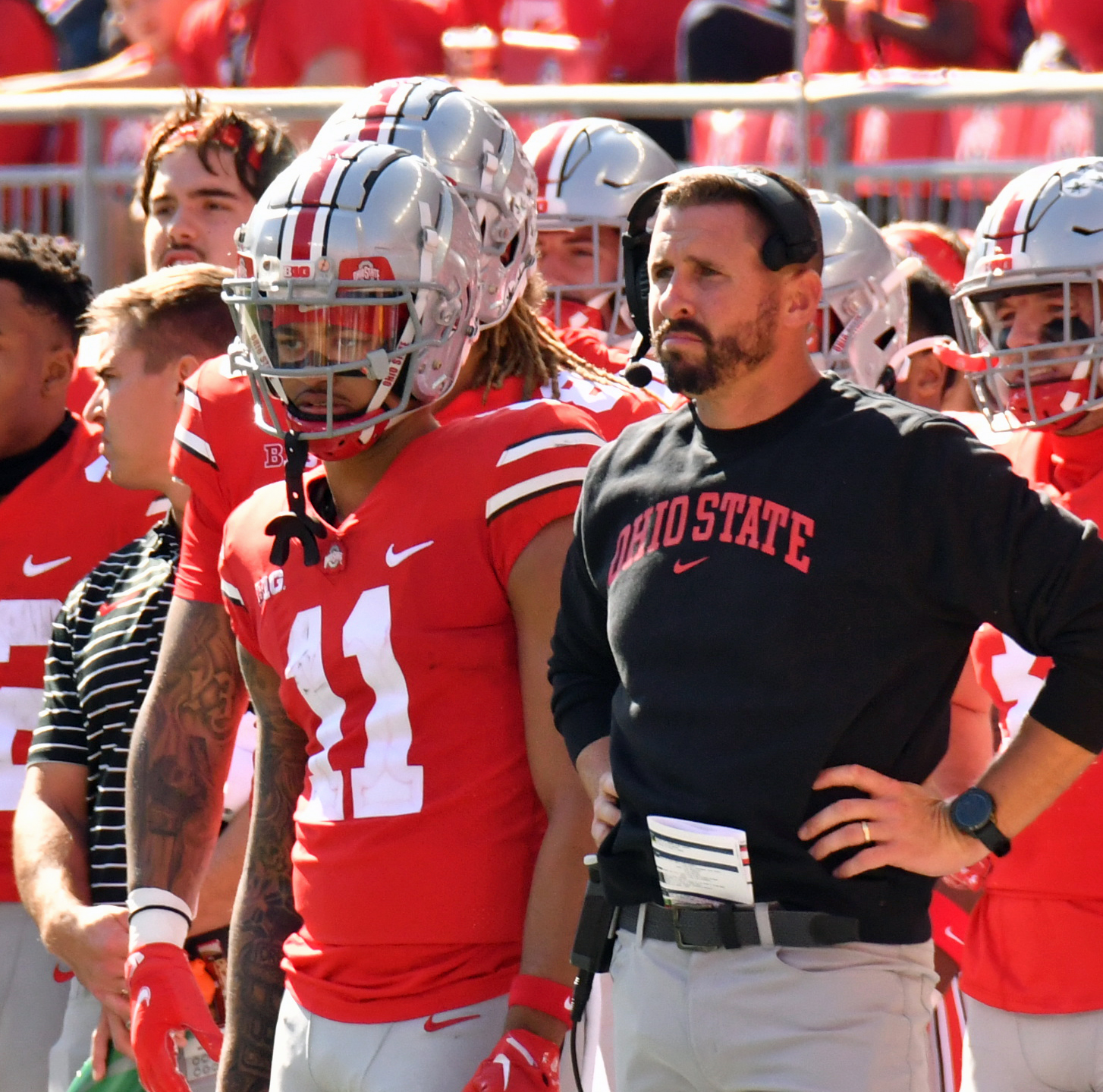 Five of Ohio State's assistant football coaches will make at least $1 million in the 2023 calendar year.
With multiple six-figure raises dolled out, the Buckeyes will now spread $9.3 million across their 10 assistant coaching contracts this year, per Austin Ward of Rivals.com. It's among the highest in college football, more than Alabama's $9.17 million.
With his promotion to offensive coordinator, Brian Hartline received the biggest raise of any OSU assistant, going from a $950,000 salary in 2022 to $1.6 million in 2023. Defensive coordinator Jim Knowles remains the highest-paid assistant on staff, getting a bump from $1.9 million to $1.957 million.
Defensive line coach Larry Johnson will make $1.167 million this year. Offensive line coach Justin Frye and cornerbacks coach Tim Walton received $200,000 and $300,000 raises, respectively, both hitting exactly $1 million for their 2023 salaries.
Running backs coach Tony Alford and safeties coach Perry Eliano will earn $772,500 and $515,000, respectively. Special teams coordinator Parker Fleming nearly doubled his 2022 salary, going from $300,000 to $500,000.
After a promotion from graduate assistant to full-time tight ends coach, Keenan Bailey more than doubled his salary from $150,000 to $400,000. Quarterbacks coach Corey Dennis rounds out the staff with a salary of $412,000.
All of Ohio State's assistant coaching contracts extend through at least 2024.