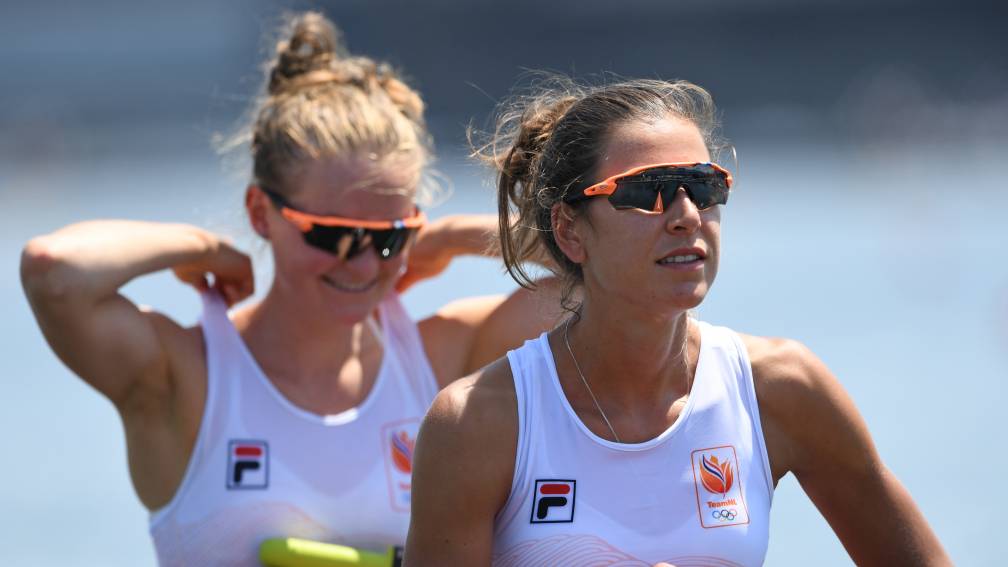 Former Ohio State women's rower Ilse Paulis and her partner Marieke Keijser claimed bronze for the Netherlands in the Women's Lightweight Double on Wednesday.
Paulis earned her second Olympic medal — and Ohio State's first — at the 2020 Tokyo Games. The Dutch pair finished the race at 6:48.03, only a half-second behind the gold medal winners.
Four other Buckeyes ended their Tokyo Olympics in their respective rowing finals, including Alessandra Montesano of Italy, Elodie Ravera of France, Maria Kyridou of Greece and Aina Cid Centelles of Spain.
Montesano and the Italian Women's Quad nearly earned a spot on the podium, earning fourth place in the A final, racing a time of 6:14.33. The Italian boat finished 1.25 seconds behind Australia, which claimed the Bronze medal.
Ravera and her partner finished second in the B final and eighth overall in the Women's Double, ending with a time of 6:58.22.
Kyridou and Aina Cid Centelles qualified for the Women's Pair A final. In the A/B semifinal, Kyridou and her Greek partners recorded an Olympic and world-best time of 6:48.70.
In the A final, Kyridou and her boat finished the race at 6:57.11 to earn fifth place, and Cid Centelles finished at 7:00.05 to earn sixth.
Anneta Kyridou is the last Ohio State rower to end the 2020 Tokyo Olympics. She will race in the B final of the Women's Single Thursday night after finishing sixth in the semifinal at 7:40.81.
Buckeye Rowing Results
Ilse Paulis (NED) – 3rd, Lightweight Women's Double
Alessandra Montesano (ITA) – 4th, Women's Quad
Maria Kyridou (GRE) – 5th, Women's Pair
Aina Cid Centelles (ESP) – 6th, Women's Pair
Elodie Ravera (FRA) – 8th, Women's Double
Buckeye Rowing Finals Schedule (Times listed in EST)
Thursday, July 29    
8:05 p.m. – Women's Single B Final (A. Kyridou – GRE)