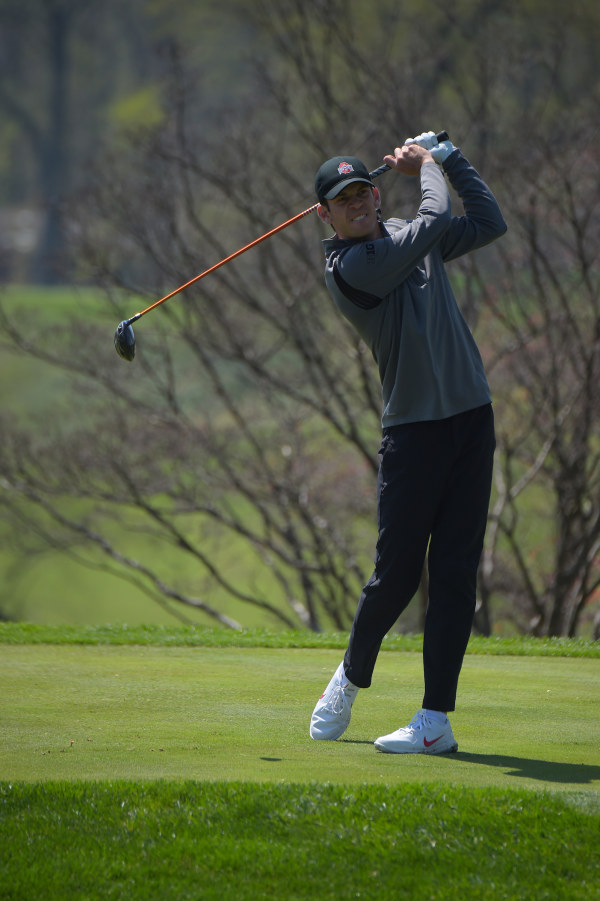 Will Grimmer, a rising senior on the Ohio State men's golf team, is set to tee off at 2:31 p.m. on Thursday at Shinnecock Hills in the 118th U.S. Open.
Grimmer, an Ohio native, qualified at the sectional in Springfield, Ohio, last week. He also participated in the national open in 2014 after advancing through the qu
alifying process.
Grimmer's group also includes professional golfer Cameron Wilson and fellow amateur Philip Barbaree.
Ahead of Grimmer's tee time, windy conditions and a difficult layout had led to high scores in the first round of the U.S. Open, including a rare score in the 90s after English professional golfer Scott Gregory carded a plus-22 92.
The first-round broadcast will be live on FS1 until 4:30 p.m. before switching over to FOX until 7:30 p.m.