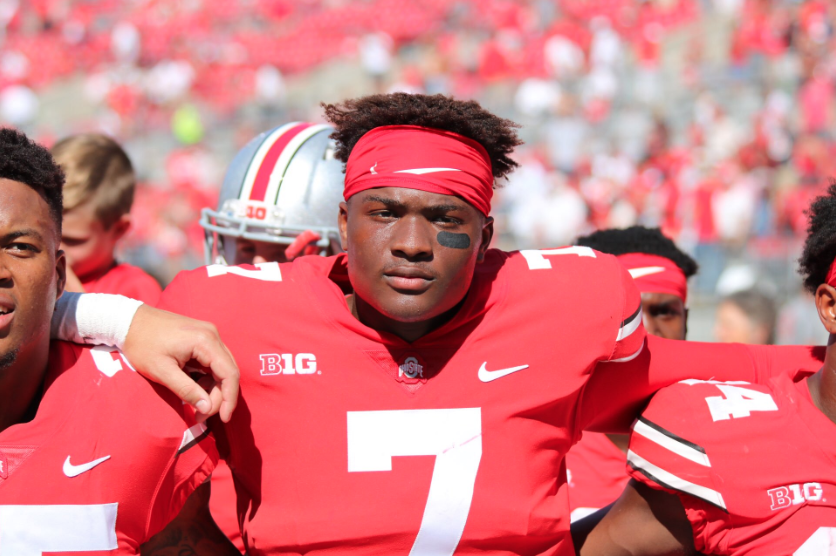 On Saturday, Ohio State sophomore quarterback Dwayne Haskins became the Big Ten single-season record holder for passing yards and passing touchdowns. On Monday, he added another conference mark.
Haskins was named the Big Ten's offensive player of the week for the sixth time, breaking the record of five previously set by Ohio State's Troy Smith in 2006, the year he won the Heisman Trophy.
Haskins, a Potomac (Md.) Bullis School product, picked up his latest weekly honor after throwing for 396 yards and six touchdowns in Ohio State's 62-39 win over No. 4 Michigan. The Buckeyes improved to 11-1 overall and 8-1 in the Big Ten while securing a berth in the Big Ten championship game for the second year in a row.
Against the Wolverines' top-ranked defense, Haskins completed 20 of 31 passes without turning the ball over.
Through the regular season, he has thrown for a school and conference record 4,081 yards and 42 touchdowns. Purdue's Curtis Painter previously set the yardage mark at 3,985 in 2006 while the Boilermakers' Drew Brees had set the touchdown record at 39 in 1998.
Haskins needs just 64 yards to tie former Michigan quarterback Denard Robinson's total-offense mark at 4,272, which he set in 2010.
Haskins and the Buckeyes are set to face Northwestern in the Big Ten championship on Saturday in Indianapolis. Kickoff is set for 8 p.m. on FOX.