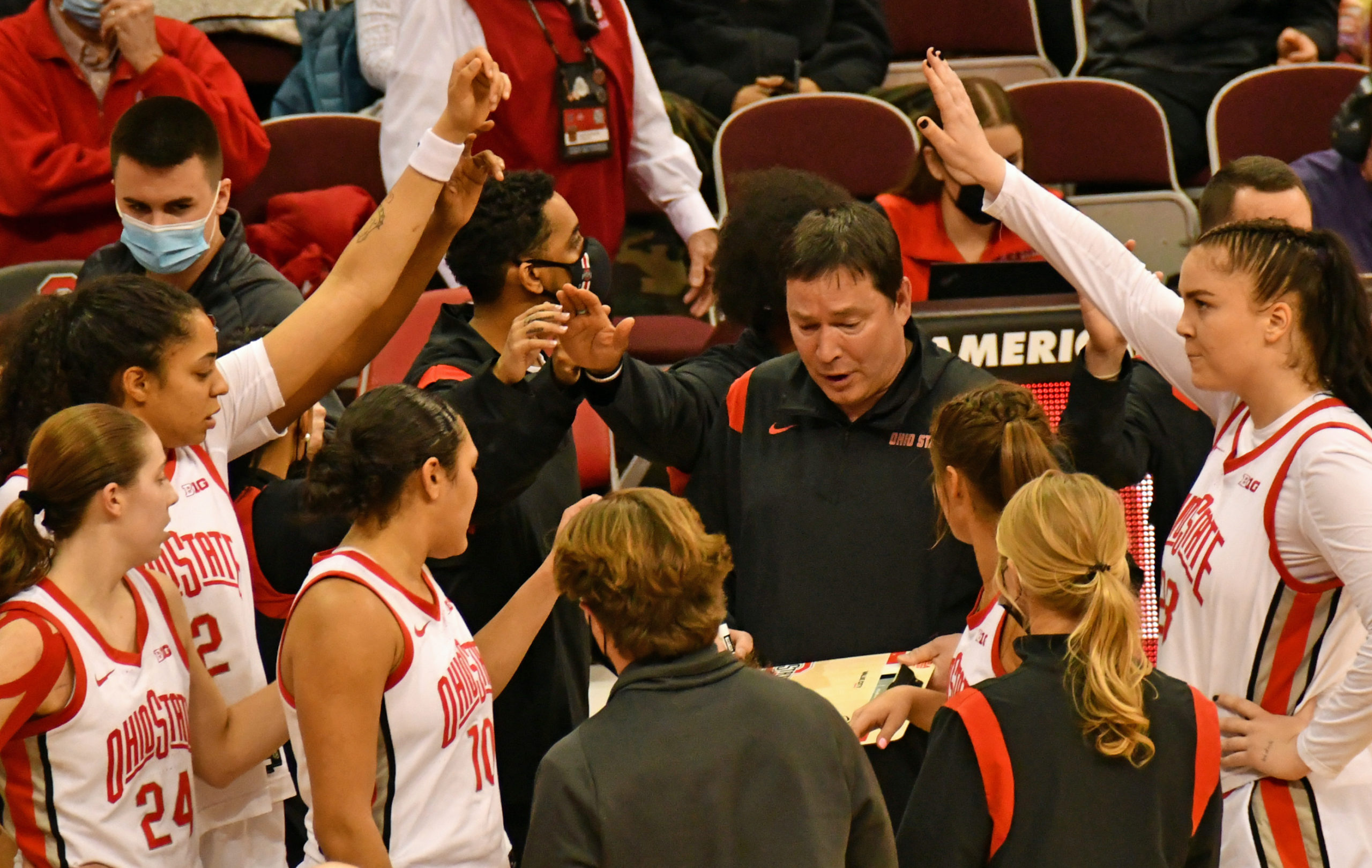 After earning a share of the Big Ten regular-season title and making a trip to the Sweet Sixteen last season, Ohio State women's basketball was held in high regard by the Associated Press in its preseason poll.
The Buckeyes slotted in as the No. 14 team in the country according to the AP. Ohio State was one of six Big Ten teams in the initial rankings, landing on the poll alongside No. 4 Iowa — who they shared the conference title with last season — No. 11 Indiana, No. 17 Maryland, No. 22 Nebraska and No. 25 Michigan.
Defending national champions South Carolina was voted as the unanimous No. 1 team in the country, after holding the top spot for the entirety of last season. No. 2 Stanford, No. 3 Texas, No. 4 Iowa and No. 5 Tennessee — Ohio State's opponent in its season-opener on Nov. 8 — round out the top five. No. 6 Connecticut, No. 7 Louisville, No. 8 Iowa State, No. 9 Notre Dame and No. 10 North Carolina State fill out the top 10.
Ohio State will get its first chance to showcase its talent on Oct. 31 when it hosts Notre Dame College for an exhibition at 6:00 p.m. at Value City Arena. As mentioned previously, the Buckeyes will open their season by hosting fifth-ranked Tennessee on Nov. 8 at 8:30 p.m. on Big Ten Network.