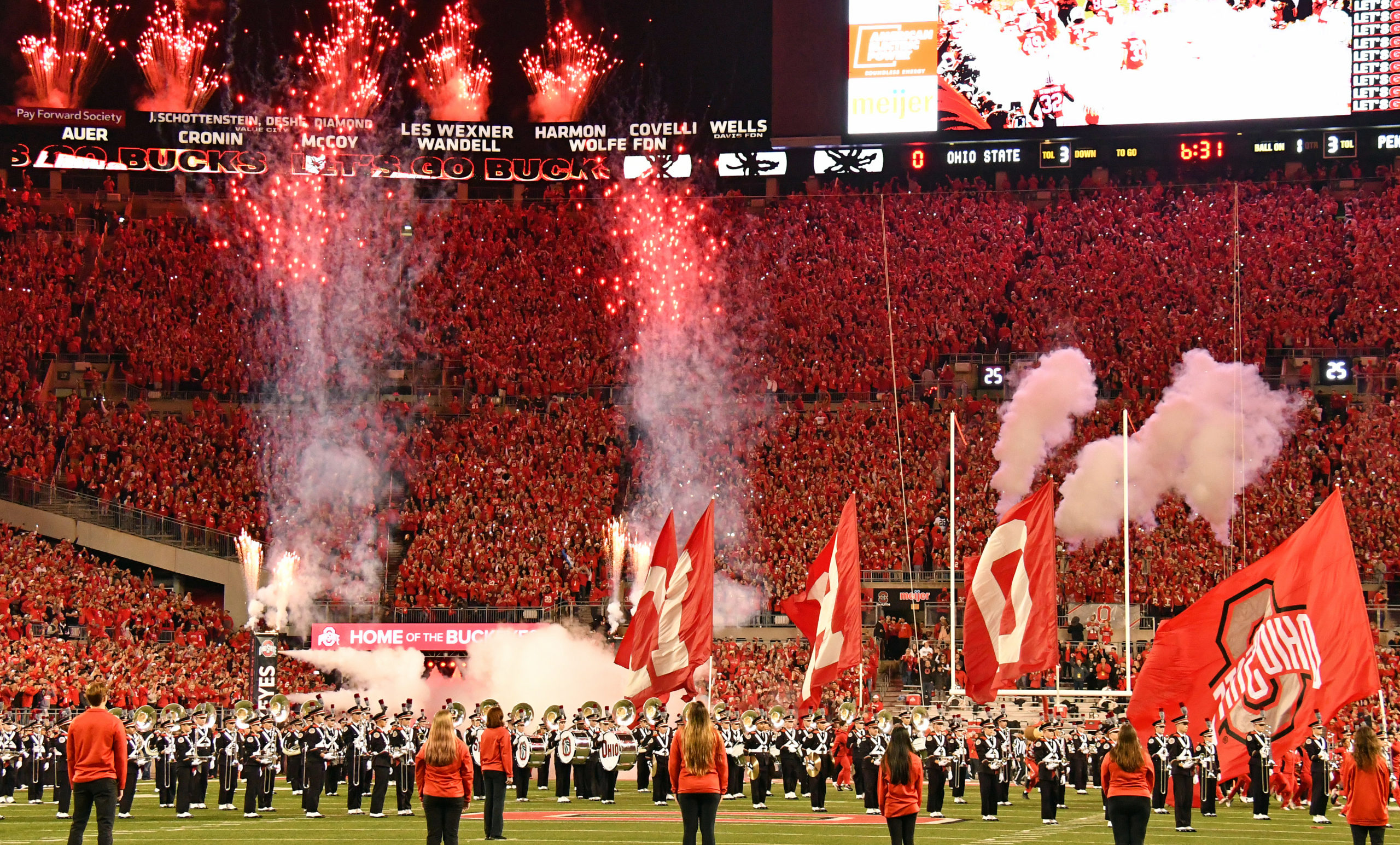 Ohio State will host the Wisconsin Badgers under the Ohio Stadium lights on Sept. 24, with a set kickoff time of 7:30 p.m. — the university announced on Monday.
This will mark the third home night game for Ohio State in a four-week span to open the season. The Buckeyes dispatched then-No. 5 Notre Dame 21-10 on Sept. 3, which began at 7:30 p.m., and are set to host Toledo on Saturday with a 7 p.m. kickoff on FOX.
Ohio State's contest against the 1-1 Badgers will also serve as a "blackout" game for the Buckeyes, who are expected to wear their all-black uniforms during the game. The Buckeyes are 3-0 when they wear their black uniforms, picking up wins against Penn State in 2015, Nebraska in 2018 and then-No. 25 Michigan State in 2019.
Other set kickoff times include Ohio State's Oct. 1 matchup with Rutgers, which will kick off at 3:30 p.m. and the Buckeyes' season finale against Michigan, which is set for a 12:00 p.m. kickoff.
The Ohio State-Wisconsin game will be televised on ABC.