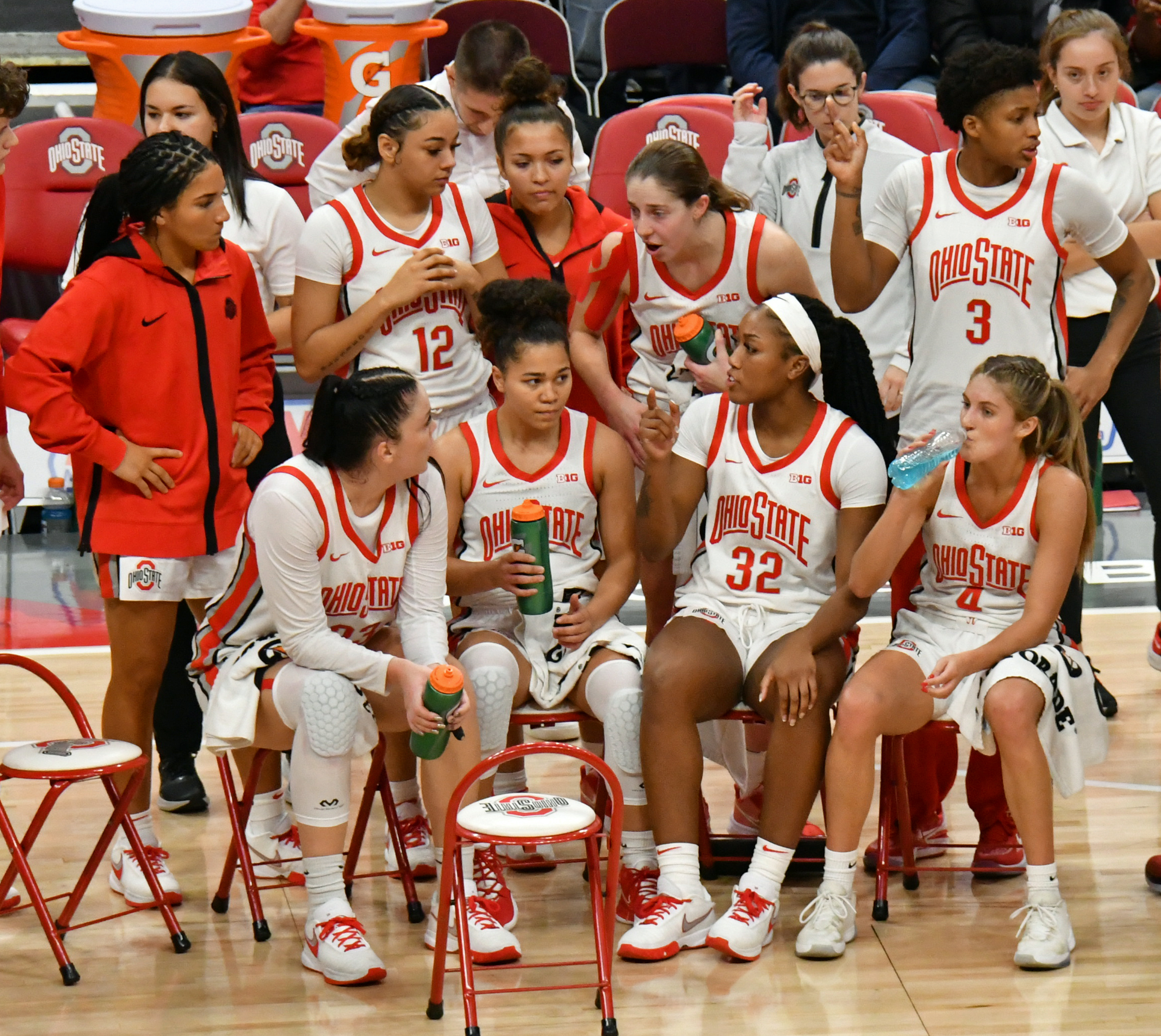 The Ohio State women's basketball team, off to an 8-0 start to the season with wins over Tennessee and at Louisville, is up to No. 3 in the AP Top 25 released Monday.
The Buckeyes trail only No. 2 Stanford and No. 1 South Carolina, the defending national champions who received all 29 first-place votes. Ohio State is joined in the poll by several conference mates, including No. 4 Indiana, No. 14 Michigan, No. 16 Iowa and No. 20 Maryland.
This is the highest ranking for Ohio State since beginning the 2009-10 season ranked at No. 3. The Buckeyes – who have never reached No. 1 in the country – reached No. 2 at several points during the 2004-05 and 2005-06 seasons.
Before Ohio State's most recent win over Rutgers – an 82-70 decision on the road – the Buckeyes took down Louisville at home, snapping a 48-game home non-conference winning streak and a 21-game home winning streak for the Cardinals, who fell out of this most recent poll.
Ohio State is led this season by forward Rebeka Mikulášiková, who is averaging 19.8 points per game on 63.9 percent shooting, and guards Taylor Mikesell and Jacy Sheldon, who are combining to shooting 49.7 percent from the field. Sheldon has missed several games with a lower-leg injury this season, including the most recent win over Rutgers.