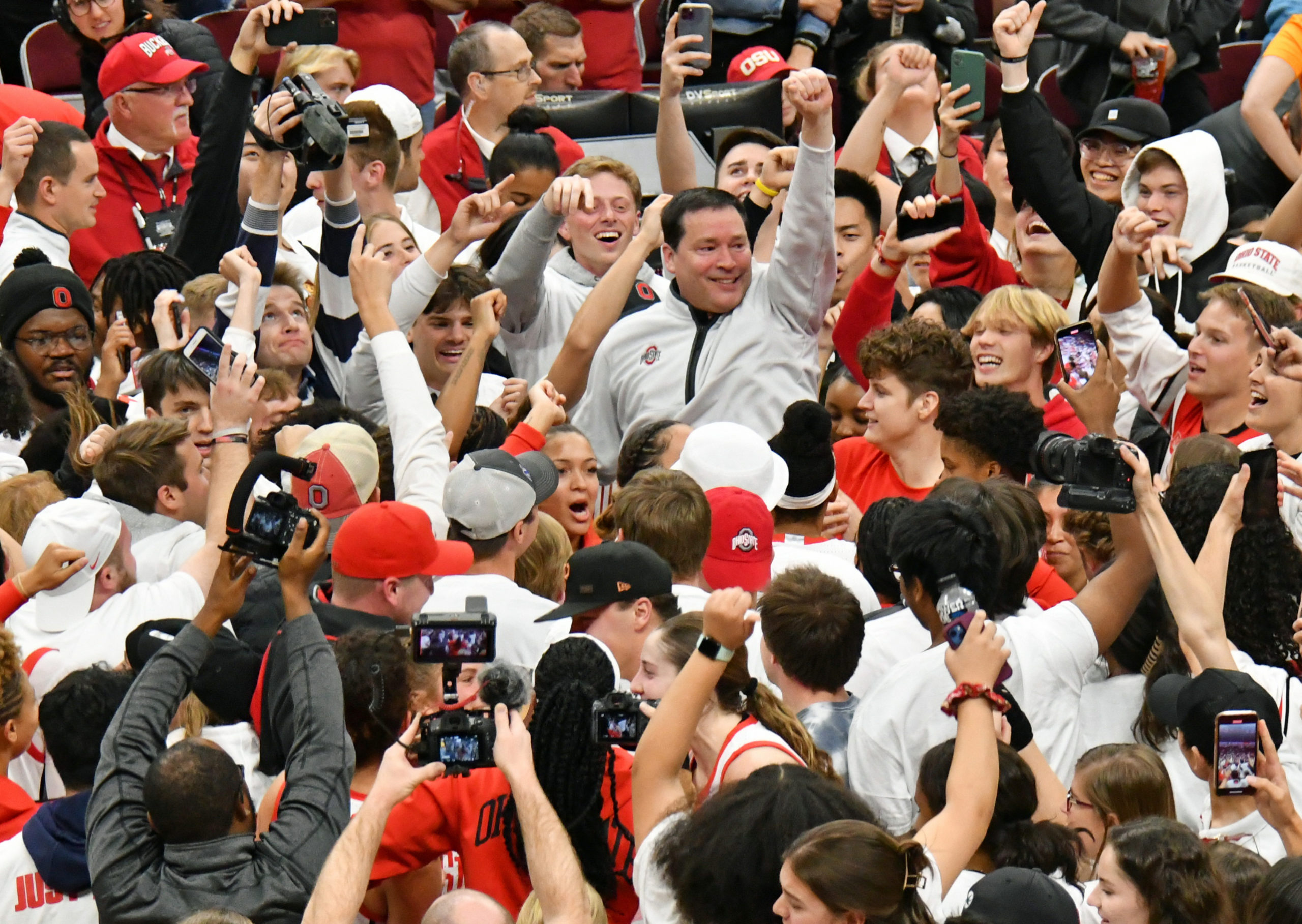 The Ohio State women's basketball team, off to an 18-0 start this season with a 7-0 mark in conference play, checked in at No. 2 in the AP Top 25 poll released Monday, tying the highest-ranking in program history.
Ohio State trails only No. 1 South Carolina, the defending national champions, which also boasts an 18-0 record to begin the season. The only other remaining undefeated team in the country is LSU, which checked in at No. 3 and also has an 18-0 record.
No. 4 Stanford and No. 5 UConn round out the top five, with conference mates Indiana and Iowa checking in at No. 6 and No. 10, respectively. Ohio State hosts Iowa on Jan. 23 and will travel to Indiana on Jan. 26. The conference is also represented by No. 11 Maryland, No. 14 Michigan and No. 21 Illinois, which is in the AP Top 25 for the first time since Nov. 27, 2000.
The Buckeyes previously reached No. 2 during the 2004-05 and 2005-06 seasons under then-head coach Jim Foster, but the elusive No. 1 spot in the poll has yet to be claimed by the Buckeyes.