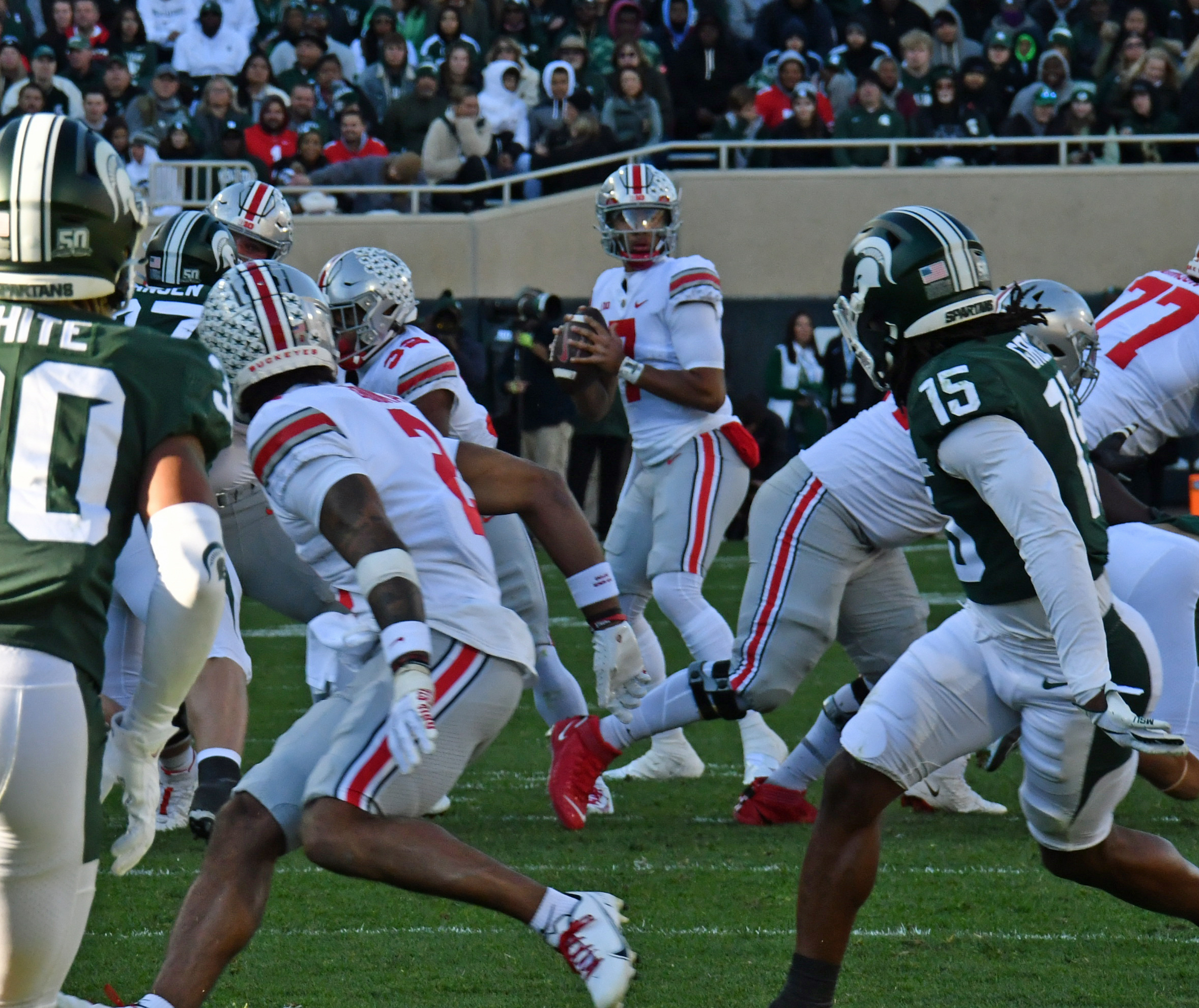 Coming off a 49-20 win over Michigan State on Saturday, Ohio State jumped up to No. 2 in the most recent AP Top 25 poll behind No. 1 Georgia and ahead of No. 3 Alabama, who fell two spots. Georgia has the most first-place votes with 32, followed by Ohio State's 20 and Alabama's 11.
No. 4 Clemson and No. 5 Michigan round out the top five, with No. 6 Tennessee, No. 7 USC, No. 8 Oklahoma State, No. 9 Ole Miss and No. 10 Penn State in the top ten. The only other Big Ten team in the poll is newcomer Illinois, who checked in at No. 24. Purdue, Minnesota and Maryland also received votes.
No. 11 UCLA and No. 16 Mississippi State saw the biggest jumps, each moving up seven spots. The Bruins had a 43-32 win over Utah, while the Bulldogs dominated Arkansas, 40-17. No. 20 Utah and No. 22 Kentucky saw the biggest declines, each dropping nine spots.