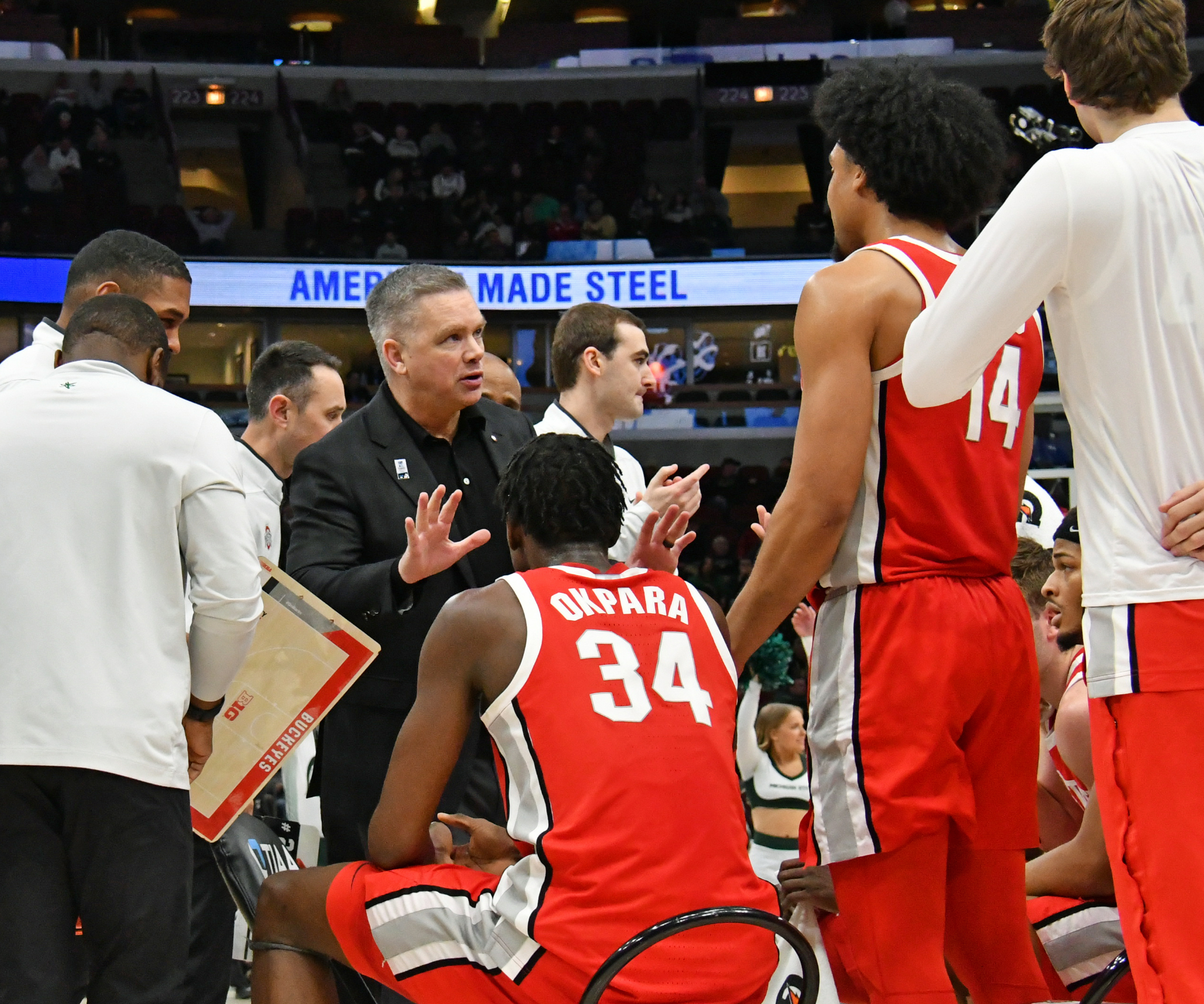 Although the college basketball season is still months away, Ohio State's nonconference schedule has begun taking shape.
The Buckeyes will take on West Virginia on Dec. 30 in Cleveland, with the venue still to be announced, Ohio State announced on Wednesday. In their last meeting, Ohio State and West Virginia battled in Cleveland's Rocket Morgage FieldHouse with the Mountaineers claiming a 67-59 win on Dec. 29, 2019.
All-time, Ohio State boasts a 9-8 record against the Mountaineers — however, the Buckeyes haven't had much success against West Virginia in recent seasons. Ohio State won the first eight meetings between the squads, a winning streak spanning from 1940-80, but the Mountaineers have claimed eight of the last nine matchups with the Buckeyes' lone win in the stretch coming in a 77-68 victory on Nov. 28, 1995.
Ohio State will seek to end a three-game West Virginia winning streak in the all-time series when the teams meet in Cleveland.
The only other reported scheduling development in 2023-24 for the Buckeyes is their inclusion in the Emerald Coast Classic, an early-season non-conference tournament in Niceville, Fla., during Thanksgiving weekend — reported by CBS Sports' Jon Rothstein. Ohio State is also likely to appear in the CBS Sports Classic — as it has eight times since the event's inception in 2014 — and the Gavitt Games, which pits Big East and Big Ten teams against one another early in the season.