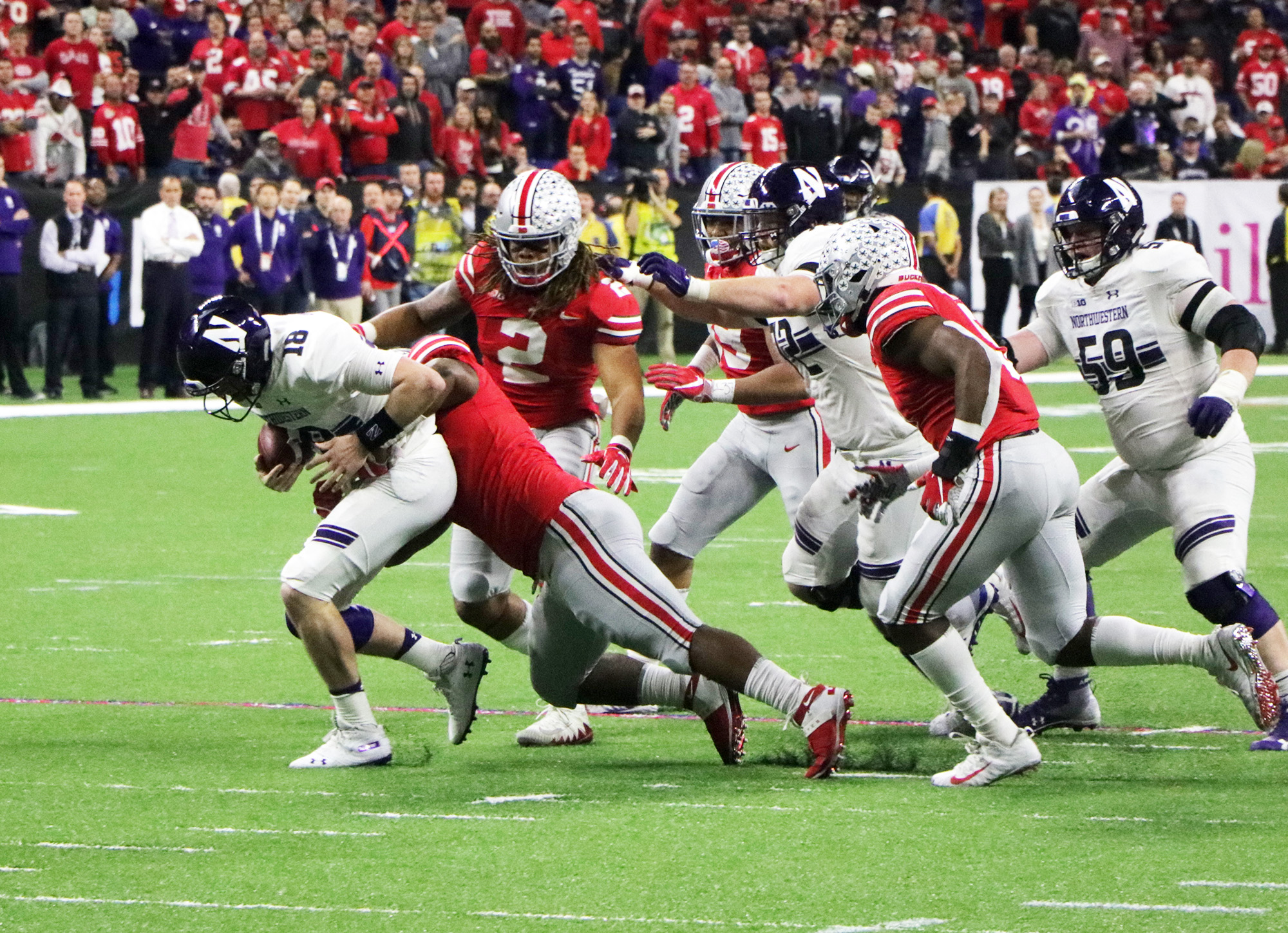 The rematch of the 2018 Big Ten Championship Game will take place on a Friday night, the conference announced after ESPN's Adam Rittenberg first reported the news.
Northwestern is set to host Ohio State next season after the two teams last met in the regular season in 2015 at Ohio Stadium. The two teams have not met at Ryan Field since 2013, a game which Ohio State won 40-30.
The Big Ten recently instituted night games on Friday nights to help increase the viewership of the lower-tier conference programs or games that would not normally attract non-partisan fans. Last season, Wisconsin and Michigan State played their season-openers on Friday night against Western Kentucky and Utah State respectively. Illinois also played host to Penn State later in the season on a Friday night.
The time and date of the game is largely up to the host team. While a kick time has not yet been announced, the game would be played Oct. 18 in Evanston, Ill. The game would be the seventh of the season for Ohio State and the fourth conference game after Indiana (Sept. 14), Nebraska (Sept. 28) and Michigan State (Oct. 5). Ohio State's matchup with the Spartans is the the only home contest amongst those four games.
2019 Ohio State Schedule
Aug. 31 – Florida Atlantic
Sept. 7 – Cincinnati
Sept. 14 – at Indiana
Sept. 21 – Miami (Ohio)
Sept. 28 – at Nebraska
Oct. 5 – Michigan State
Oct. 12 – Off
Oct. 18 – at Northwestern
Oct. 26 – Wisconsin
Nov. 2 – Off
Nov. 9 – Maryland
Nov. 16 – at Rutgers
Nov. 23 – Penn State
Nov. 30 – at Michigan
Dec. 7 – Big Ten Championship Game