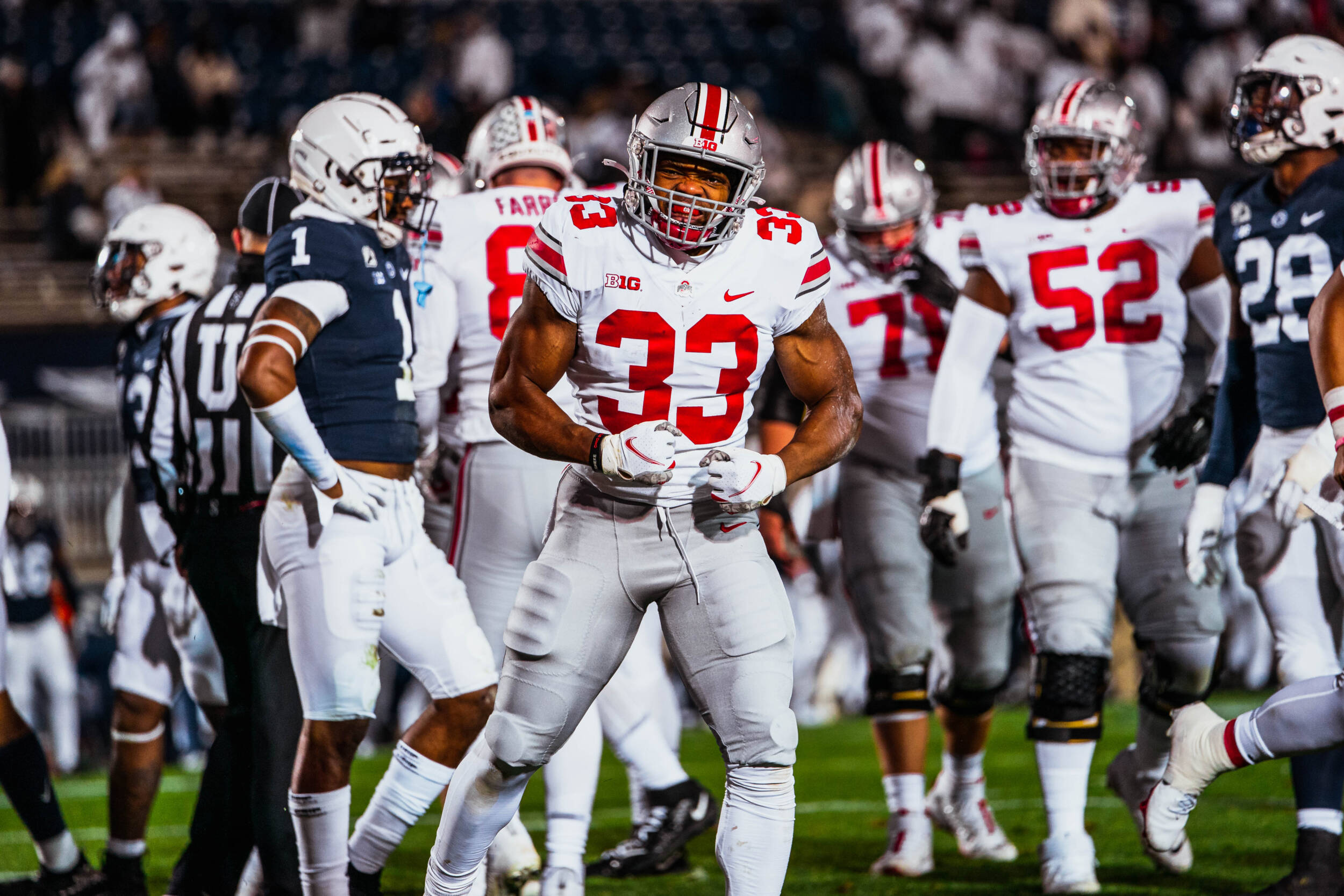 Ohio State remained firmly entrenched at No. 3 in both major polls after its surprise idle week, sitting behind Alabama and Notre Dame in both the Amway Coaches poll and the Associated Press top 25.
In the Coaches poll, Ohio State landed just ahead of Clemson, Florida, Texas A&M, Cincinnati, BYU, Miami and upcoming opponent Indiana, leaving the top 10 completely unchanged.
Elsewhere within the Big Ten, Wisconsin followed up the Buckeyes and Hoosiers at No. 12 after a blowout win over Michigan, while Northwestern jumped up three spots to No. 20. Purdue and Maryland also received votes.
In the AP Poll, Ohio State checks in ahead of Clemson, Texas A&M, Florida, Cincinnati, BYU, Indiana and Wisconsin. The Hoosiers and Badgers were the only movers within the top 10, up one and three spaces, respectively. Miami (Fla.) fell from No. 9 to No. 12 after a 25-24 win over Virginia Tech.
Northwestern is the only other ranked Big Ten team, slotted at No. 19. Iowa received two votes.