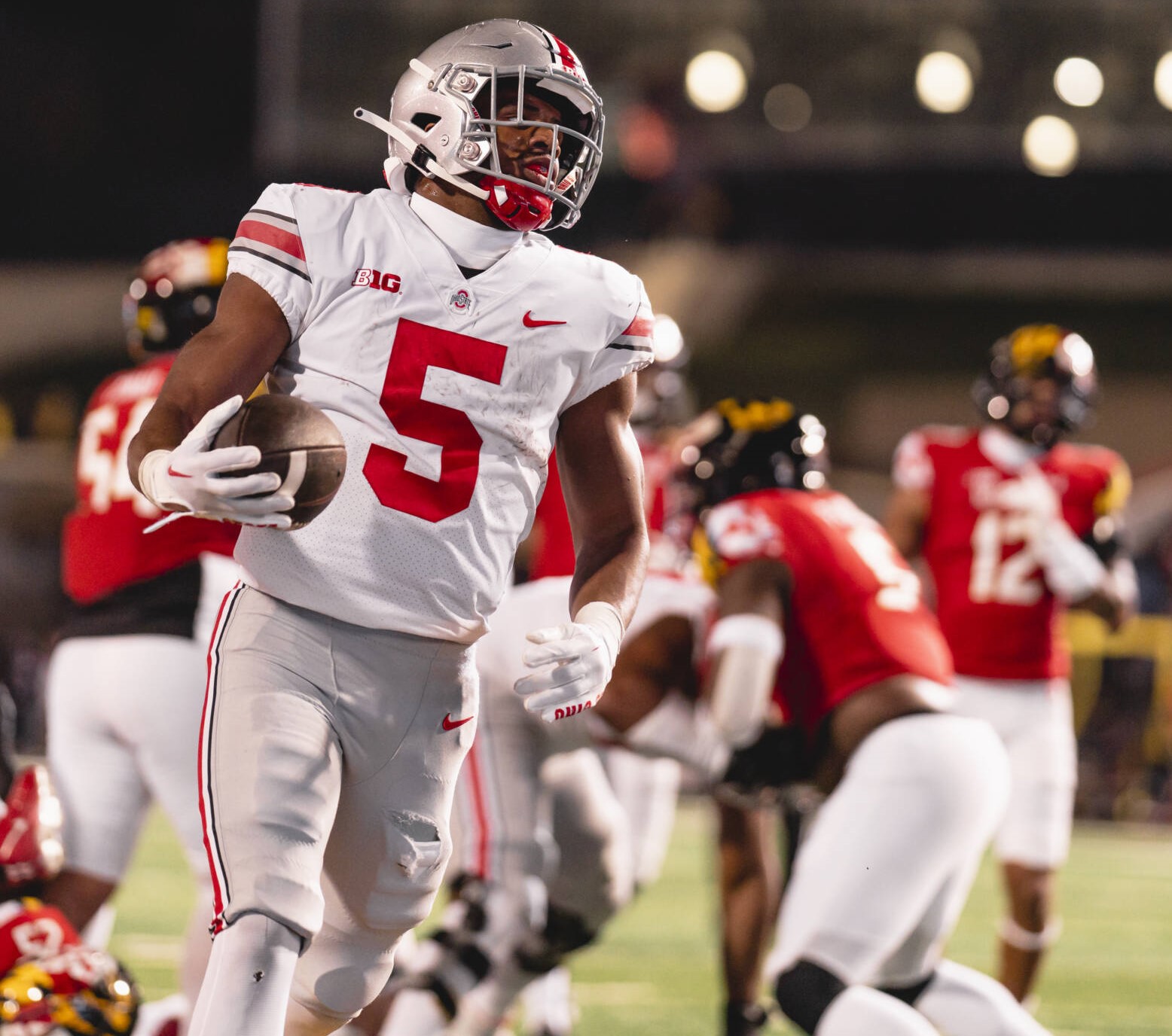 It was a strange week in college football, as each AP top-five team faced distinct challenges from lesser opponents — with several matchups coming down to the wire.
The top four all survived unscathed, as No. 1 Georgia, No. 2 Ohio State, No. 3 Michigan and No. 4 TCU all picked up closer-than-expected wins. Tennessee, who entered the week at No. 5, wasn't so lucky, falling to South Carolina 63-38 while losing star quarterback Hendon Hooker to an injury in the process. Jumping into the vacant No. 5 spot was USC, who took down then-No. 16 UCLA in a classic Battle of L.A. rivalry game. The top 10 was rounded out by No. 6 LSU, No. 7 Clemson, No. 8 Alabama, No. 9 Tennessee and No. 10 Oregon.
It was the usual suspects from the Big Ten that populated the poll, as No. 11 Penn State was the only team to join Ohio State and Michigan in the top 25. Illinois (12), Iowa (5) and Purdue (2) each received votes.
Notre Dame enjoyed the highest climb in the rankings, jumping five spots from No. 18 to No. 13 after a dominant 44-0 victory over Boston College. UCF saw the largest fall in the rankings after a stunning 17-14 upset loss to 3-7 Navy, dropping eight spots to No. 25.