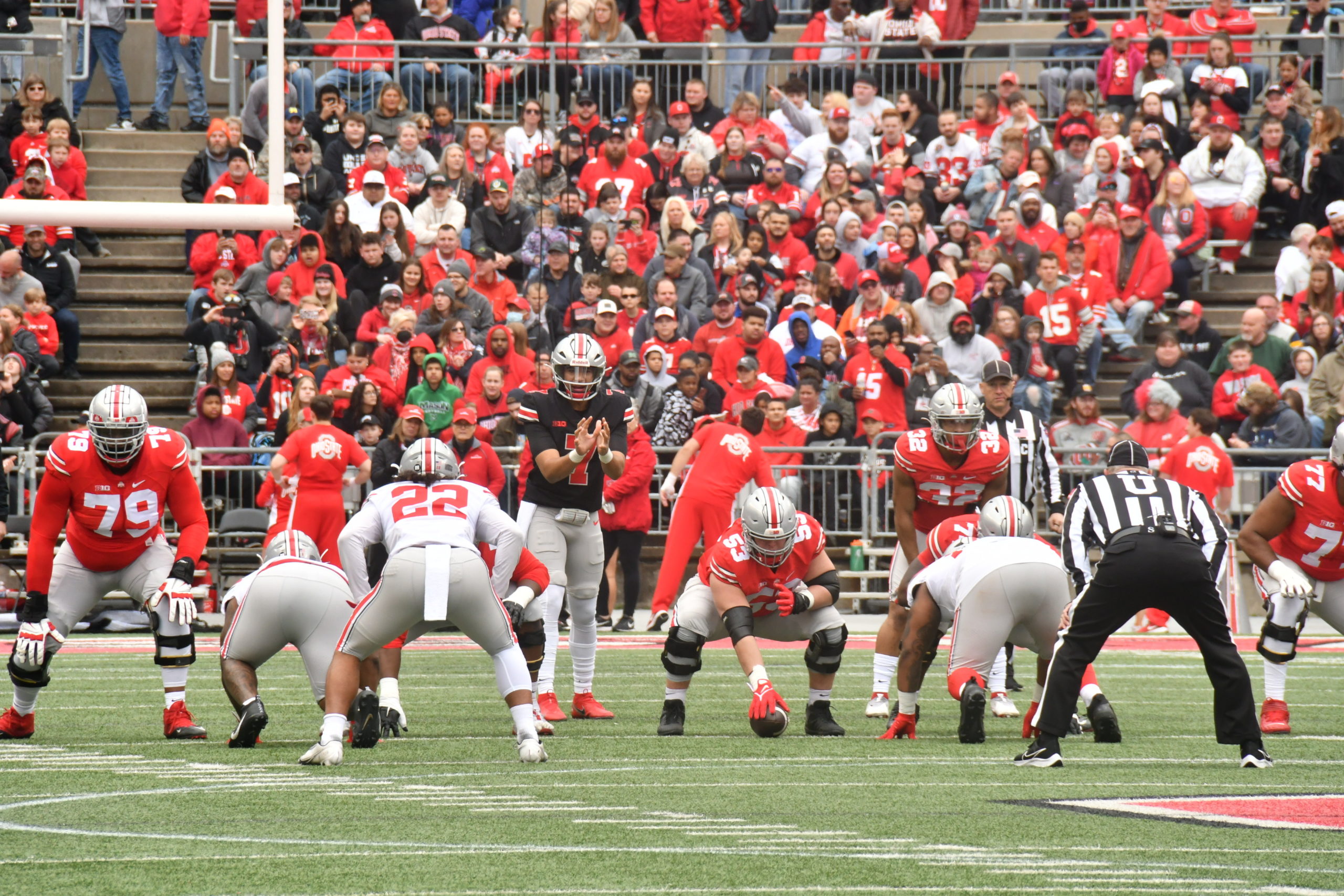 Ohio State fans will get their first glimpse of the 2023 edition of the Buckeyes at the spring game on April 15 at noon at Ohio Stadium, the university announced on Thursday.
There are several intriguing storylines following the Buckeyes this spring, including a quarterback battle between Kyle McCord and Devin Brown and searches for starters on the offensive line and in the secondary, that will be on display in the spring game.
Tickets for the spring game are set to go on sale on Feb. 10 with general admission prices at $7. Parking for the game will also be free.