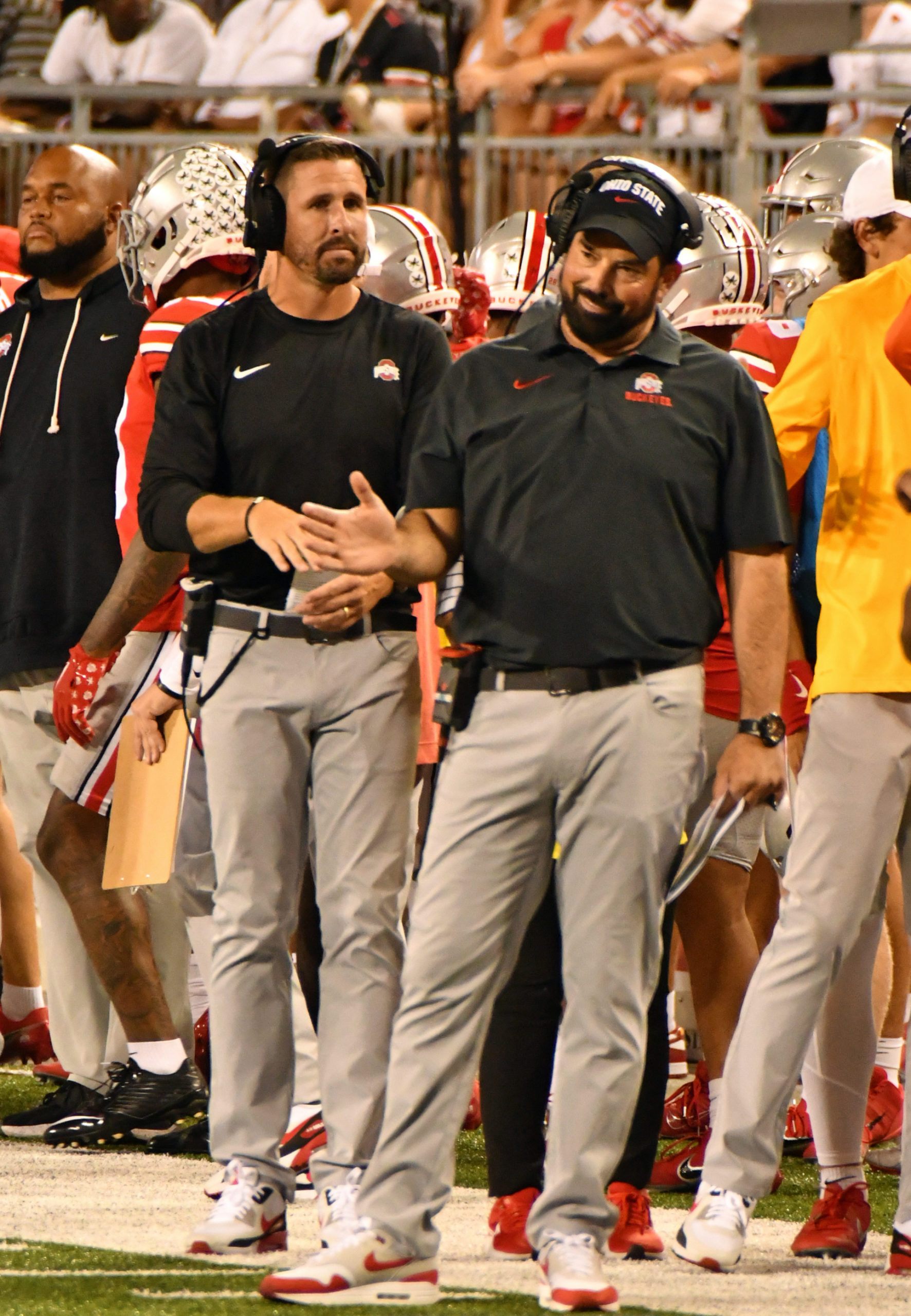 It was a week defined by upsets and rivalry meetings, and for the first time this season, Ohio State found itself on the wrong end of the scoreboard.
The Buckeyes were dominated in the second half en route to an embarrassing 45-23 loss at the hands of rival Michigan, causing Ryan Day and Co. to sink to the No. 5 spot in the AP Poll. It marks the first time Ohio State has strayed outside of the top three slots of the poll this season.
While the Buckeyes sunk outside of the top four, No. 1 Georgia, No. 2 Michigan, No. 3 TCU and No. 4 USC sit at the top of the rankings and will likely occupy the same spots when the College Football Playoff rankings are released on Tuesday. No. 6 Alabama, No. 7 Tennessee, No. 8 Penn State, No. 9 Washington and No. 10 Clemson round out the top 10.
The Big Ten had just three teams represented in the final rankings of the regular season, as Michigan, Ohio State and Penn State all slotted in the top 10. Big Ten West champion Purdue received 24 votes while 8-4 Illinois picked up 10 votes.
After a stunning, come-from-behind win over then-No. 10 Oregon, Oregon State rose six spots to No. 16 — marking the highest jump of any team in the rankings. Several teams fell significantly in the rankings as Ohio State and Clemson each dropped three spots, LSU and Oregon were setback five slots and Notre Dame and North Carolina plummeted six rankings.