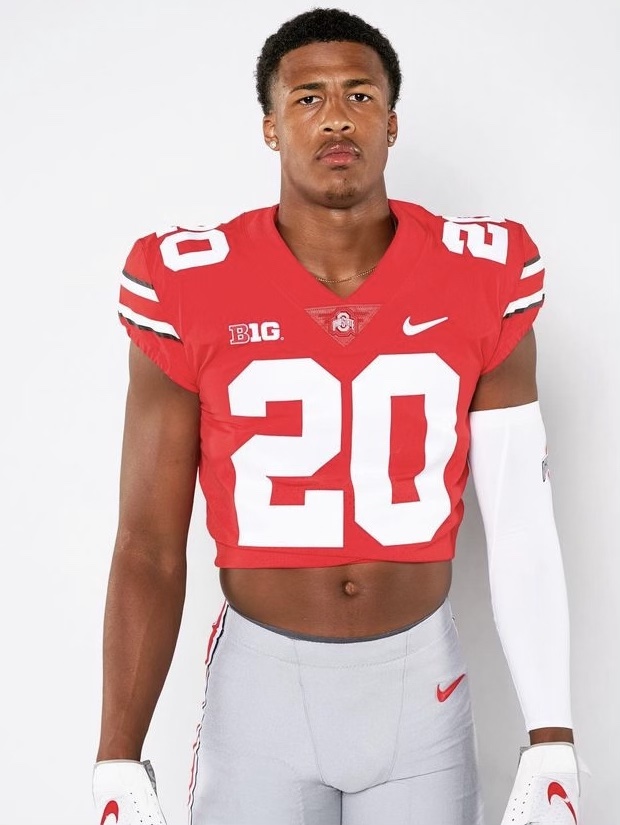 In an alternate universe, Ohio State safety Sonny Styles would still be strolling the halls of Pickerington Central High School. Instead, Styles is making an immediate impact for the Buckeyes after reclassifying to join the program a year early.
On Tuesday, Styles became the ninth freshman to complete the tradition of shedding his black stripe this offseason — affirming his status as a Buckeye.
Styles, originally a member of the 2023 class, ranked as the No. 2 safety and No. 3 player out of Ohio after reclassifying and joining the 2022 class, according 247Sports' composite score. During his final season at Pickerington Central, Styles accounted for 55 tackles, two interceptions and a forced fumble.
Despite his status as one of the youngest players on the team, Styles has flashed his potential to his coaches and teammates during fall camp.
"For somebody who was supposed to be in high school right now, he's doing darn good," Ohio State head coach Ryan Day said. "It's hard when you come in during the summer and you're supposed to be in high school, working with your high school teammates. And he's in there at Ohio State battling at practice."
In the secondary unit, Styles joins Oklahoma State transfer Tanner McCalister and freshmen Kye Stokes and Jyaire Brown as players to shed their black stripes this offseason. He is the first Buckeye to lose his black stripe since Aug. 20, when Dallan Hayden, Kiyon Grayes, Joop Mitchell and Kenyatta Jackson completed the tradition.