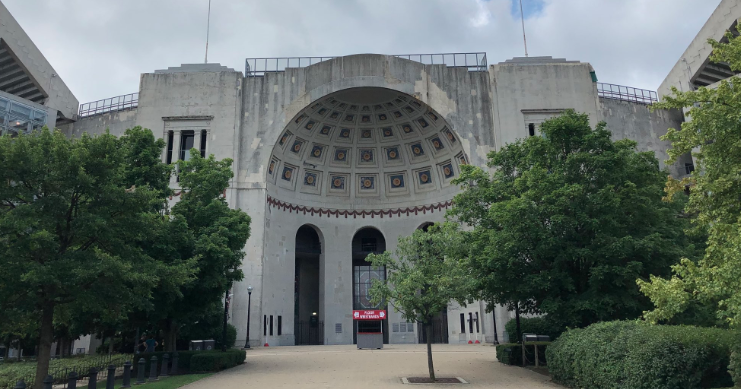 Ohio State has rescheduled its previously announced home-and-home series with Boston College, now set for the 2035 and 2036 seasons.
Originally agreed to in 2012 and set for 2020 and 2021, the series has been moved several times, at other points set for 2023 and 2024 and then 2026 and 2027. Now, Ohio State will host the Eagles on Sept. 15, 2035, and travel to Chestnut Hill, Mass., on Sept. 13, 2036.
Ohio State and Boston College have not played since 1995 when the Buckeyes won 38-6 in East Rutherford, N.J. The Buckeyes also won the previous two matchups, including a 31-10 decision in 1990 at Alumni Stadium in Chestnut Hill and a 34-29 win over the Eagles at Ohio Stadium in 1989.
While projecting the head coaches at these schools 13 years out is likely a futile effort, if things stand pat, it could be a matchup between Ohio State head coach Ryan Day and his former defensive coordinator Jeff Hafley, who accepted the Boston College job following the 2019 season and is headed into his third year with the Eagles.
Other upcoming home-and-home schedules include Notre Dame (2022-23), Washington (2024-25), Texas (2025-26), Alabama (2027-28) and Georgia (2030-31). A previously announced home-and-home series with Oregon for 2032 and 2033 has not been referenced in recent communications by Ohio State.