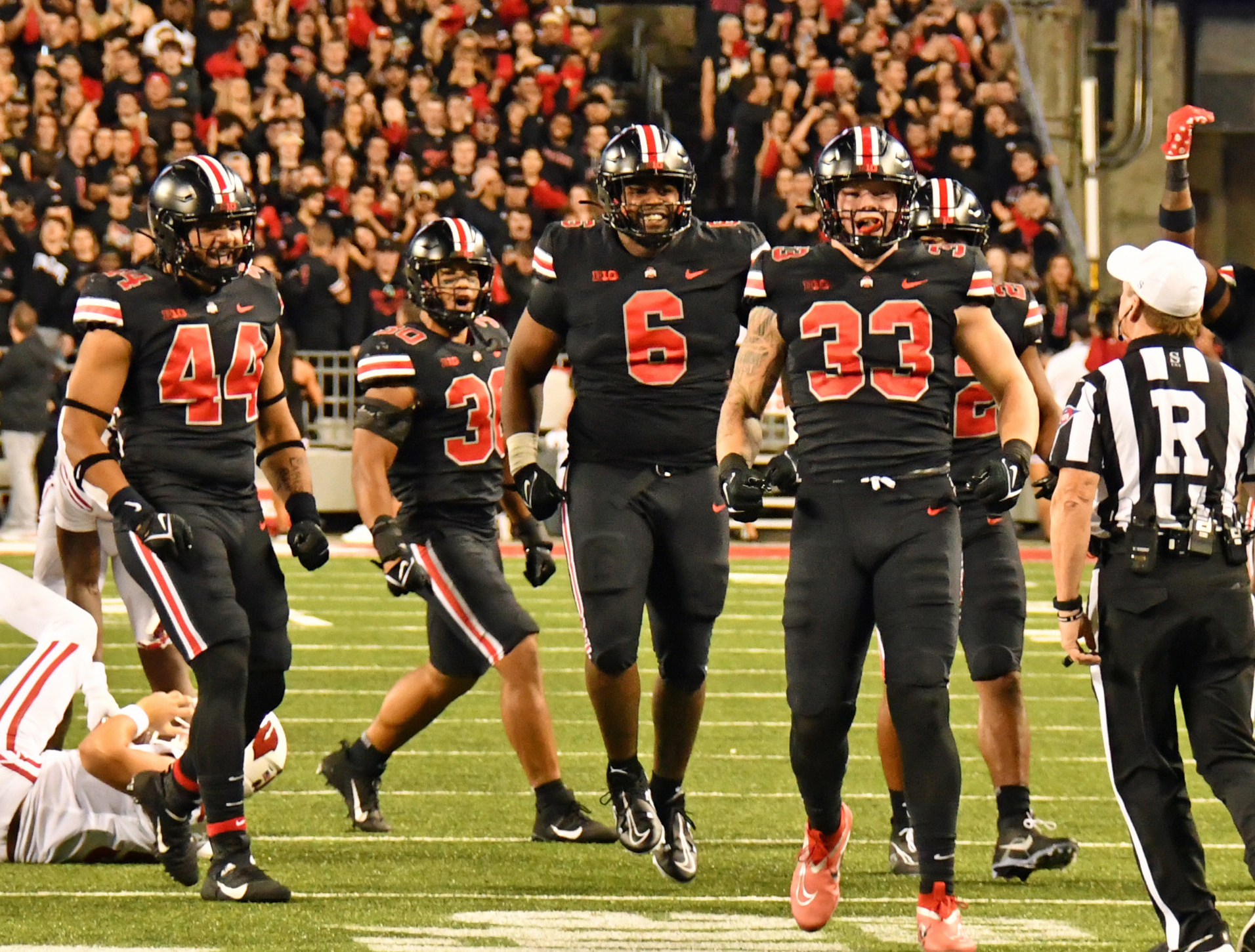 Ohio State remained at No. 3 in the most recent AP Poll after opening Big Ten play with a dominant 52-21 win over Wisconsin.
The Buckeyes picked up three additional first-place votes from last week, tallying four total, but remain behind No. 1 Georgia and No. 2 Alabama. Michigan and Clemson remained at No. 4 and No. 5, respectively, while USC and Kentucky each rose one spot to populate the No. 6 and No. 7 spots. Tennessee, Oklahoma State and North Carolina State round out the top 10.
Penn State rose three spots to No. 11 after a 33-14 win over Central Michigan, while Minnesota jumped into the Top 25 following a 34-7 blowout win over Michigan State in East Lansing. Both the Nittany Lions and Golden Gophers are off to 4-0 starts to the season.
Oklahoma and Arkansas each dropped double-digit spots after enduring upset losses. The Sooners dropped 12 spots to No. 18 after their 41-34 loss against now-No. 25 Kansas State, while the Razorbacks fell 10 spots after a tight 23-21 letdown against now-No. 17 Texas A&M.
Other teams receiving votes are Kansas, Cincinnati, Florida, Washington State, Syracuse, Oregon State, Texas Tech, North Carolina, LSU, UCLA, Tulane and TCU.
| | | | |
| --- | --- | --- | --- |
| Rank | Team | Points | Change |
| No. 1 | Georgia (4-0) | 1,565 (55) | N/A |
| No. 2 | Alabama (4-0) | 1,487 (4) | N/A |
| No. 3 | Ohio State (4-0) | 1,483 (4) | N/A |
| No. 4 | Michigan (4-0) | 1,354 | N/A |
| No. 5 | Clemson (4-0) | 1,311 | N/A |
| No. 6 | USC (4-0) | 1,236 | +1 |
| No. 7 | Kentucky (4-0) | 1,127 | +1 |
| No. 8 | Tennessee (4-0) | 1,119 | +3 |
| No. 9 | Oklahoma State (3-0) | 1,081 | N/A |
| No. 10 | North Carolina State (4-0) | 920 | +2 |
| No. 11 | Penn State (4-0) | 876 | +3 |
| No. 12 | Utah (3-1) | 760 | +1 |
| No. 13 | Oregon (3-1) | 727 | +2 |
| No. 14 | Ole Miss (4-0) | 691 | +2 |
| No. 15 | Washington (4-0) | 657 | +3 |
| No. 16 | Baylor (3-1) | 550 | +1 |
| No. 17 | Texas A&M (3-1) | 543 | +6 |
| No. 18 | Oklahoma (3-1) | 529 | -12 |
| No. 19 | BYU (3-1) | 482 | N/A |
| No. 20 | Arkansas (3-1) | 457 | -10 |
| No. 21 | Minnesota (4-0) | 288 | Unranked |
| No. 22 | Wake Forest (3-1) | 265 | -1 |
| No. 23 | Florida State (4-0) | 244 | Unranked |
| No. 24 | Pittsburgh (3-1) | 209 | N/A |
| No. 25 | Kansas State (3-1) | 166 | Unranked |