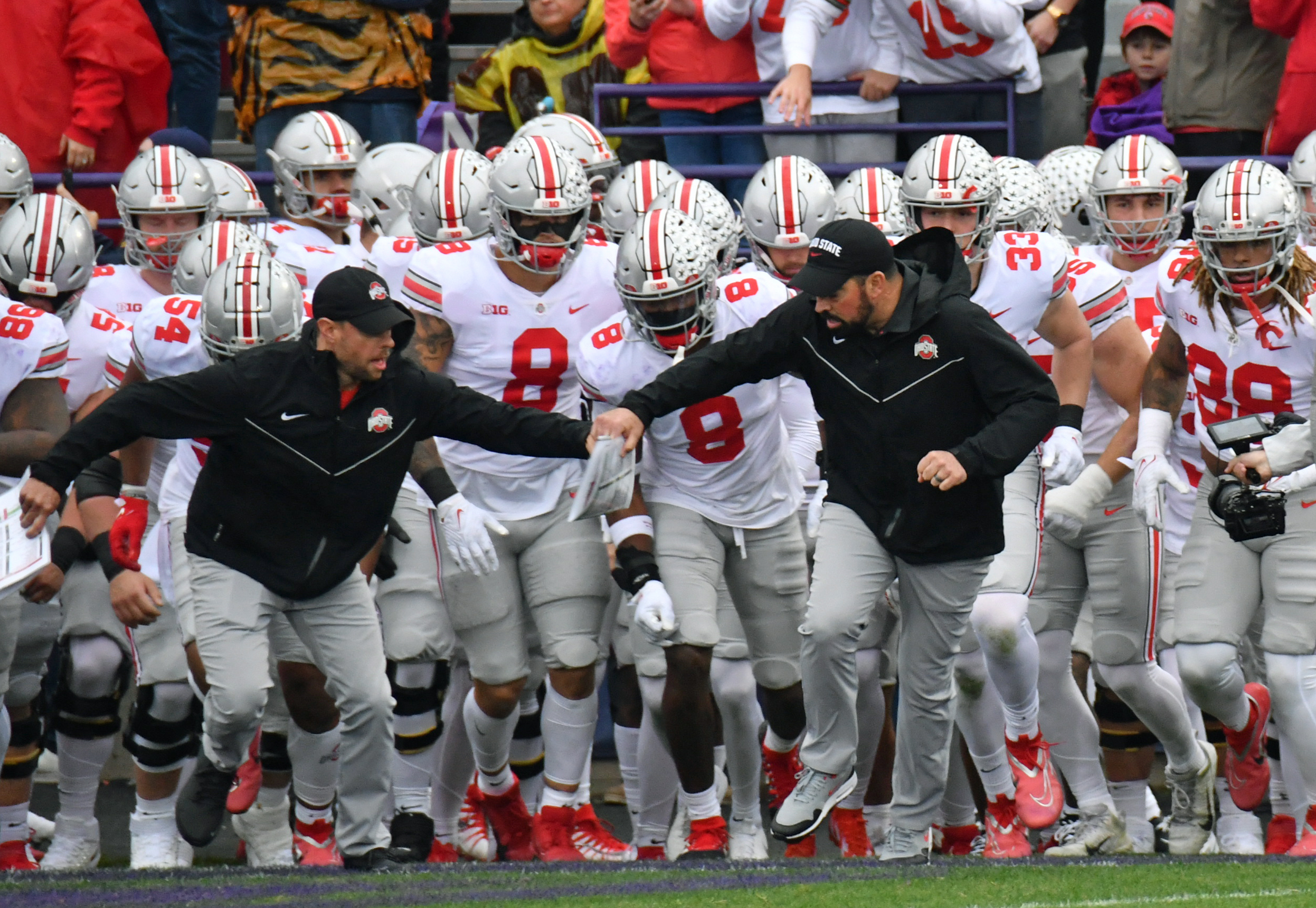 Ohio State remained at No. 2 in the most recent College Football Playoff rankings released on Tuesday, establishing a top-three matchup this Saturday with No. 3 Michigan.
The Buckeyes trailed No. 1 Georgia and were joined in the top four by No. 4 TCU, the other undefeated team remaining in college football. The Buckeyes have been at No. 2 in every edition of this season's rankings.
The first team out was No. 5 LSU with No. 6 USC following closely. The top 10 was rounded out by No. 7 Alabama, No. 8 Clemson, No. 9 Oregon and No. 10 Tennessee. Elsewhere in the poll, Penn State checked in at No. 11, and for resume purposes for the Buckeyes, Notre Dame was at No. 15 in the rankings.
Just two rankings remain, with the next coming after the conclusion of the regular season next weekend and the final rankings coming on Dec. 4 after the conference championships conclude. Here are the full rankings:
| | |
| --- | --- |
| Ranking | Team |
| No. 1 | Georgia (11-0) |
| No. 2 | Ohio State (11-0) |
| No. 3 | Michigan (11-0) |
| No. 4 | TCU (11-0) |
| No. 5 | LSU (9-2) |
| No. 6 | USC (10-1) |
| No. 7 | Alabama (9-2) |
| No. 8 | Clemson (10-1) |
| No. 9 | Oregon (9-2) |
| No. 10 | Tennessee (9-2) |
| No. 11 | Penn State (9-2) |
| No. 12 | Kansas State (8-3) |
| No. 13 | Washington (9-2) |
| No. 14 | Utah (8-3) |
| No. 15 | Notre Dame (8-3) |
| No. 16 | Florida State (8-3) |
| No. 17 | North Carolina (9-2) |
| No. 18 | UCLA (8-3) |
| No. 19 | Tulane (9-3) |
| No. 20 | Ole Miss (8-3) |
| No. 21 | Oregon State (8-3) |
| No. 22 | UCF (8-3) |
| No. 23 | Texas (7-4) |
| No. 24 | Cincinnati (9-2) |
| No. 25 | Louisville (7-4) |