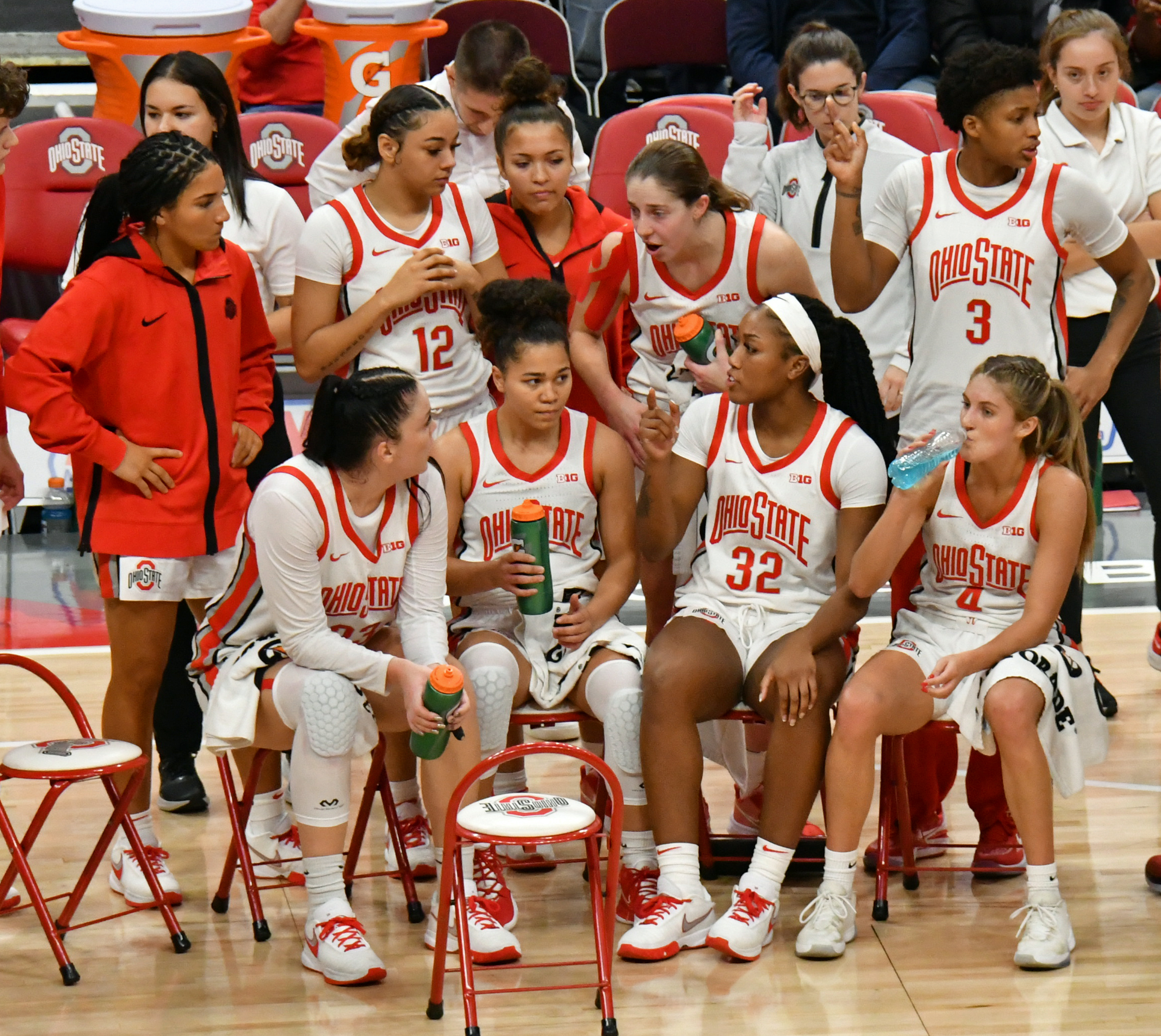 The NCAA selection committee released the bracket for the NCAA Women's Basketball Tournament on Sunday evening, and Ohio State will be dancing as the No. 3 seed in the Seattle Regional 3, set to host No. 14 James Madison in the opening round on Saturday.
The Buckeyes (25-7, 14-6 Big Ten) finished as one of the top 16 seeds, which means Ohio State will host first- and-second round games at The Schottenstein Center. Ohio State's No. 3 seed is tied for the program's best since earning the No. 2 for the 2010 NCAA Women's Basketball Tournament.
Ohio State will be looking to make a return trip to the Sweet 16 after making it to that point last season. The Buckeyes' last time getting past that point to the Elite Eight was in the 1992-93 season, where Ohio State – led by then-freshman Katie Smith – made it all the way to the national title game before falling to Texas Tech.
As for the Buckeyes' opponent, James Madison finished 26-7 this season with a 13-5 record in the Sun Belt. The Dukes won both the regular-season Sun Belt championship and the conference tournament, taking down Texas State 81-51 in the conference title game.
James Madison is led guard Kiki Jefferson, who paces the Dukes with 18.3 points and 7.9 rebounds per game on 43.4 percent shooting. Guard Peyton McDaniel (11.6 points) and 6-4 center Ksenila Kozlova (10.7 points) also average double digits, with Kozlova shooting 57.2 percent from the field.
Joining Ohio State in playing games at The Schottenstein Center will be either No. 11 Purdue or No. 11 St. John's, who will play in the First Four on Thursday for the right to play No. 6 North Carolina on Saturday, with the winner to face either the Buckeyes or Dukes on Monday.
Elsewhere in Ohio State's bracket, the top seed is Virginia Tech, with No. 2 UConn and No. 4 Tennessee rounding out the top seeds. The other No. 1 seeds in the tournament are South Carolina in Greenville Regional 1, Indiana in Greenville Regional 2 and Stanford in Seattle Regional 4.
Ohio State is joined in the tournament by several representatives from the Big Ten, including the Hoosiers and Boilermakers in addition to No. 2 Iowa, No. 2 Maryland, No. 6 Michigan and No. 11 Illinois.