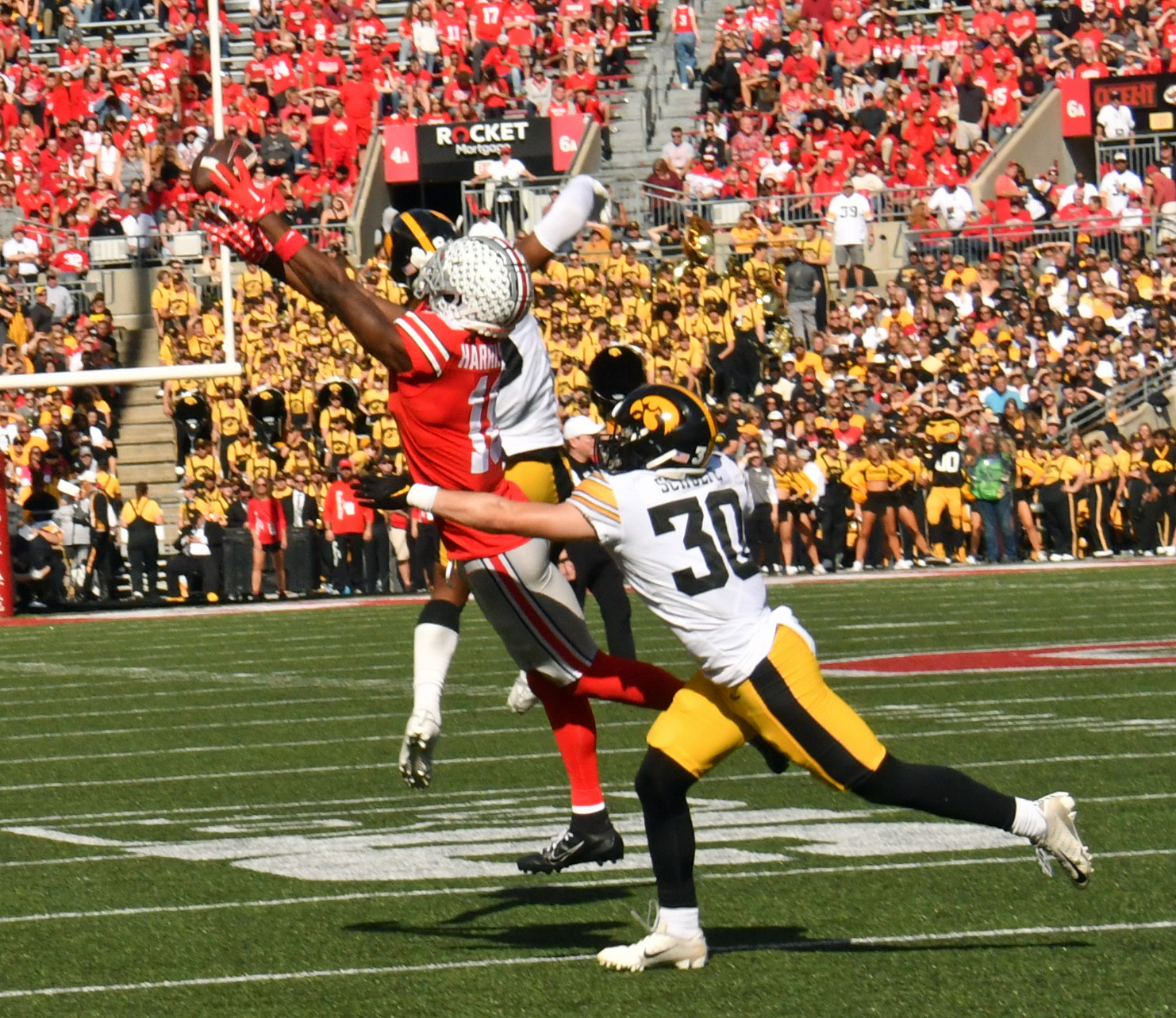 247Sports' Bud Elliott released his annual "Blue-Chip Ratio" this week, which tracks programs that sign more four- and five-star prospects than two- and three-star prospects during their four most recent recruiting cycles, with the highest-ranking teams expected to content for a national championship.
Ohio State checks in at an 85 percent blue-chip ratio, which is the second-best in the country behind Alabama at 90 percent. The top five is rounded out by Georgia (77 percent), Texas A&M (73 percent) and Clemson (72 percent), and Ohio State is joined in the Big Ten by Penn State (55 percent) and Michigan (54 percent).
With the exception of Florida State in 2013 (53 percent) and Clemson in 2016 (52 percent), each of the previous 12 national champions have boasted a blue-chip ratio of at least 60 percent, with Alabama in 2020 posting the highest-ever blue-chip ratio for a national champion at 83 percent. The Buckeyes checked in at 80 percent last season, falling in the College Football Playoff to Georgia, the eventual national champions, which had a 77 percent blue-chip ratio.
Other teams that signed more four- and five-star prospects than two- and three-star prospects includes LSU (71 percent), Texas (70 percent), Oklahoma (70 percent), Oregon (67 percent), Notre Dame (65 percent), Florida (64 percent), Miami (61 percent), USC (52 percent) and Auburn (51 percent). The SEC leads with six teams, followed by the Big Ten with three, the ACC, Big 12 and Pac-12 with two each.