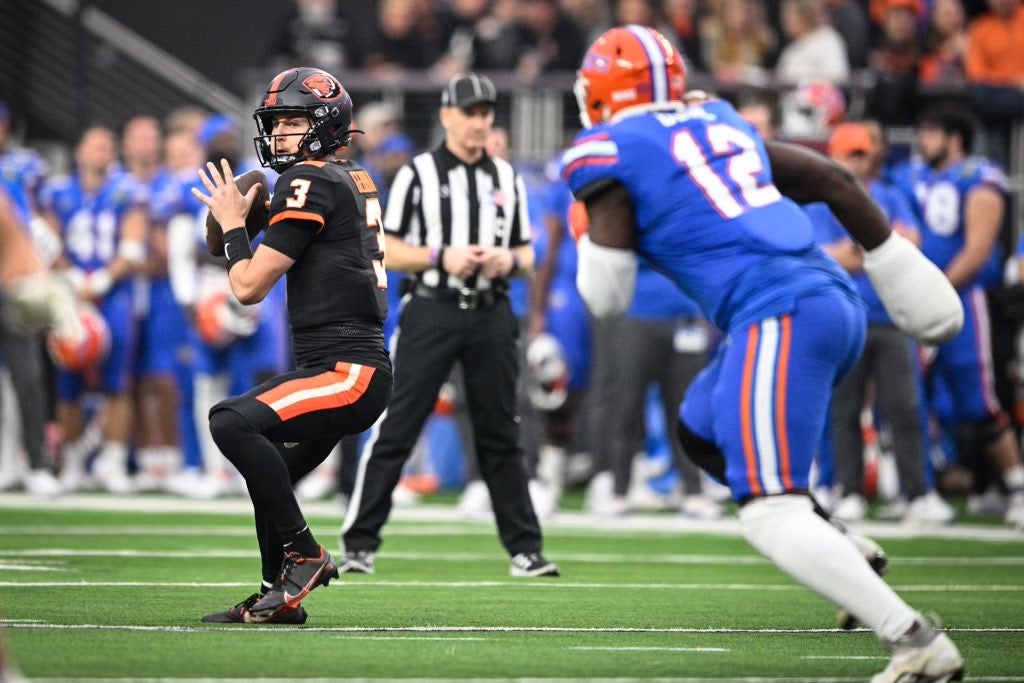 Ohio State transfer quarterback Tristan Gebbia became an official Buckeye on Saturday, shedding his black stripe following Ohio State's eighth spring practice.
Gebbia is the fifth to lose their black stripe during spring practice, joining cornerback Davison Igbinosun, offensive linemen Georgia Fitzpatrick and Tegra Tshabola and wide receiver Carnell Tate.
Gebbia transferred to Ohio State from Oregon State, where he threw for 1,250 yards and five touchdowns against four interceptions across the last four seasons. He also spent time at Nebraska before joining the Beavers.
While there is a quarterback competition going on at Ohio State this spring between Kyle McCord and Devin Brown, Gebbia is not expected to factor in for the starting job. He joined Ohio State in hopes of eventually becoming a coach, viewing Columbus as a place where he can begin building those connections while continuing to play football.