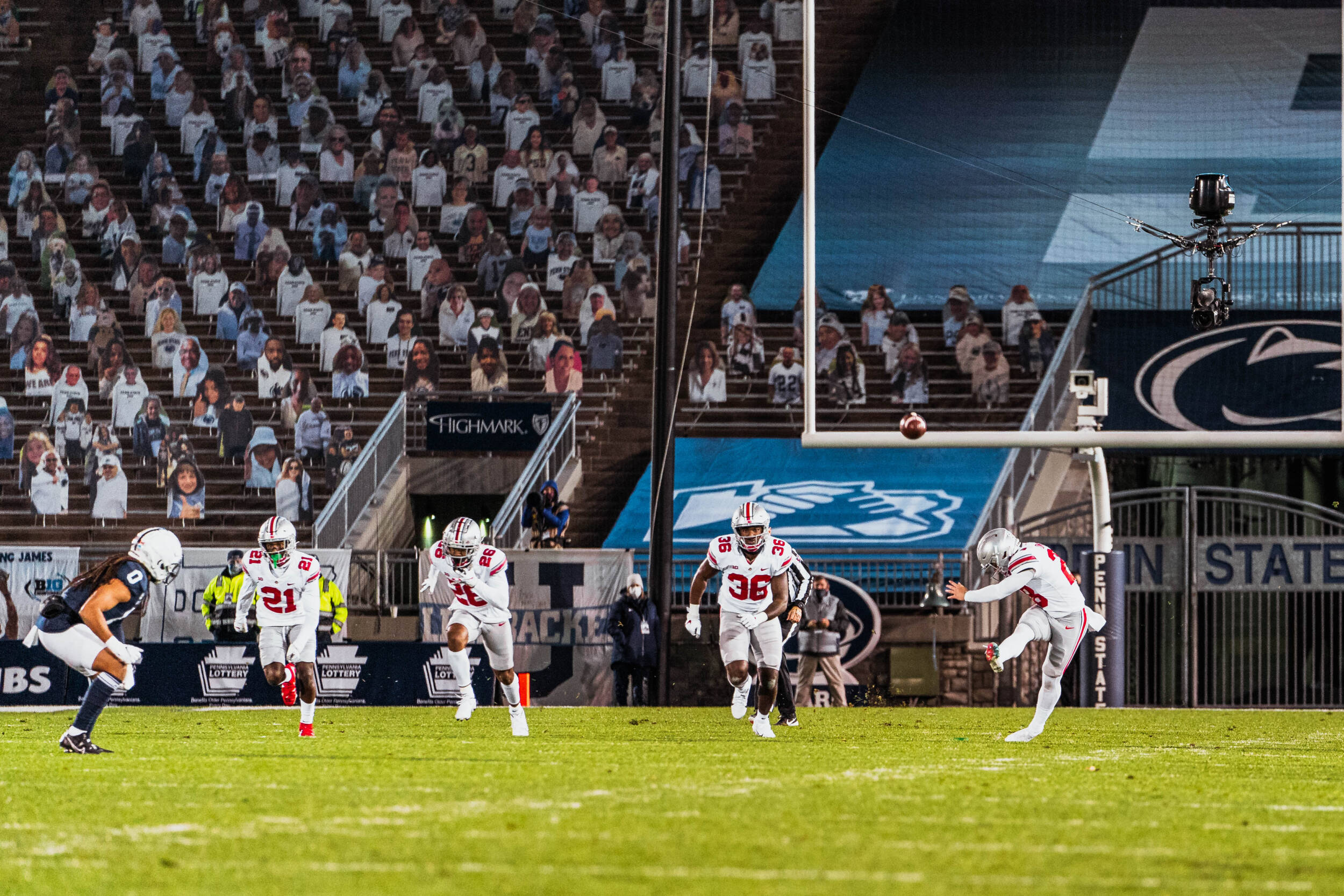 Ohio State's road trip to Penn State on Oct. 29 will be a noon kickoff, set to be broadcast on FOX as part of the network's "Big Noon Kickoff" show. This will be the first day kickoff for Ohio State at Penn State since a 3:30 p.m. kickoff in 2009, and the first noon kickoff at Beaver Stadium for the Buckeyes since 2001.
The Buckeyes have mostly played in the afternoon or evening this season, with one noon kickoff, a 3:30 p.m. kickoff and three evening kickoffs at Ohio Stadium, as well as a 4 p.m. kickoff at Michigan State – so far the Buckeyes only road game of the season – before the off week.
Ohio State hosts Iowa at noon next week, while Penn State will host Minnesota for the school's annual "White Out" game, one usually reserved for the likes of Ohio State or Michigan. The Nittany Lions – as well as the Buckeyes, who are off this week – are undefeated, though Penn State takes on Michigan this Saturday at noon.
The Buckeyes are looking for their sixth consecutive win against the Nittany Lions since a 24-21 loss at Beaver Stadium in 2016. Overall, Ohio State is 9-1 over the last 10 games between these teams.